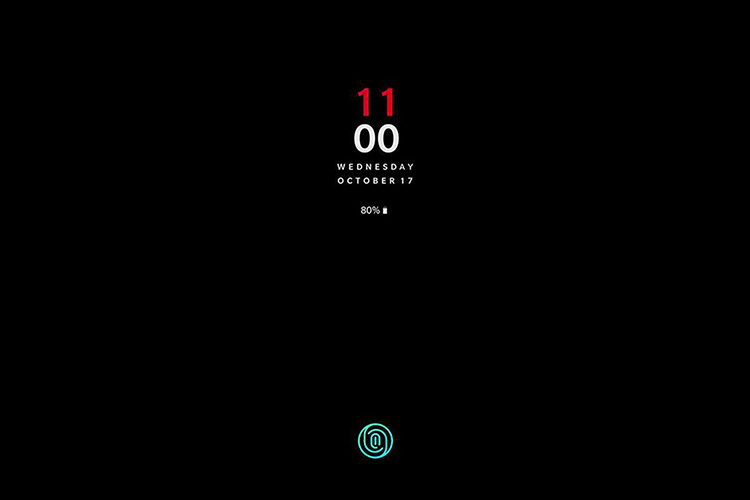 Chinese smartphone manufacturer OnePlus is expected to launch the OnePlus 6T sometime in October and the rumor mill has been churning out leaks and expectations about the device for quite some time. Among the rumors we've seen and heard, one that particularly stands out is the inclusion of an under-display fingerprint scanner on the OnePlus 6T.
As it turns out, the company has now confirmed to CNET that the upcoming OnePlus 6T will indeed feature an under-display fingerprint scanner. The company even shared a screenshot of the OnePlus 6T's ambient display that clearly shows the phone is equipped with an under screen fingerprint scanner.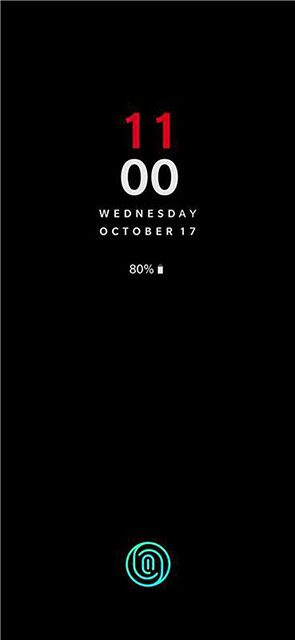 In an email to CNET, the company said, "By adding this feature as an addition to other display unlocking options such as Face Unlock, users will have options to unlock the display in a way that is most efficient for them."
The company also mentioned that it originally planned to bring the under screen fingerprint scanning technology to consumers with the OnePlus 5T but due to the technology not being mature enough to provide the kind of user experience OnePlus desires, it was postponed to the OnePlus 6T instead. Looks like we can expect a really fast under display fingerprint scanner from the company, which would definitely be a remarkable feat since all other under display fingerprint scanning implementations have been slow, even if they do look cool.
Due to the new technology, the OnePlus 6T differs slightly from the OnePlus 6. The phone is 0.45mm thicker, and since the rear fingerprint scanner is now gone, the back has a more unibody look than before, said the company.
The phone is expected to come sometime in October, and judging by the date on the screenshot shared by the company, it might very well be the 17th of October when OnePlus decides to launch the new smartphone. We'll just have to wait and see.
---