While the upcoming iPhones, expected to be announced on September 12, are definitely the most anticipated smartphones of the quarter, Apple is expected to unveil new products across its lineup — including, if reports are to be believed, an all new iPad Pro.
Rumors that the new iPad Pro will come with Face ID tech, and slim bezels all around it have been floating around the internet for quite some time now, and if that is indeed the case when (and if) Apple announces the new iPad Pro next month, it'll mean the end of Touch ID on yet another Apple product.
Or Will It?
A new case leak from SlashLeaks is showing what looks like a case for the new iPad Pro. It has the cut-outs for the rear camera, the power and volume buttons, the mic, and obviously the smart connector.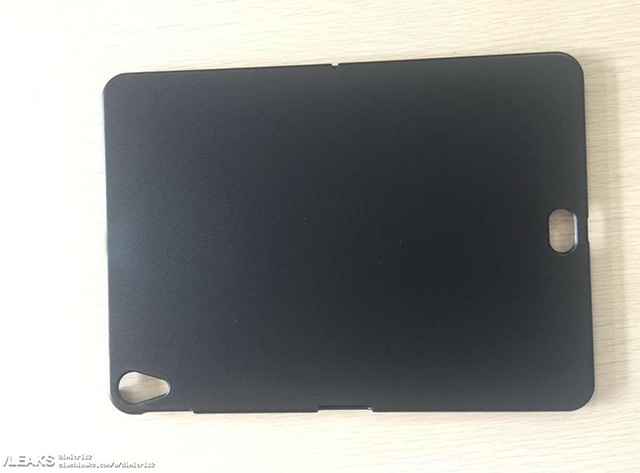 However, there's also a new cut out in a location where it makes little to no sense; unless of course, Apple is thinking of adding a finger print scanner on the back of the iPad Pro.
Why Apple Might Add a Rear Fingerprint Scanner
The question then arises as to why would Apple add a fingerprint scanner on the back of the iPad Pro when the company has never done so in the past. The main, and most likely reason for Apple to do something like this (if they do it at all, that is) is the simple fact that Face ID doesn't work in landscape mode, and while that might not be a huge problem on the iPhone X, because how often do you find yourself needing to unlock the phone when it's rotated horizontally?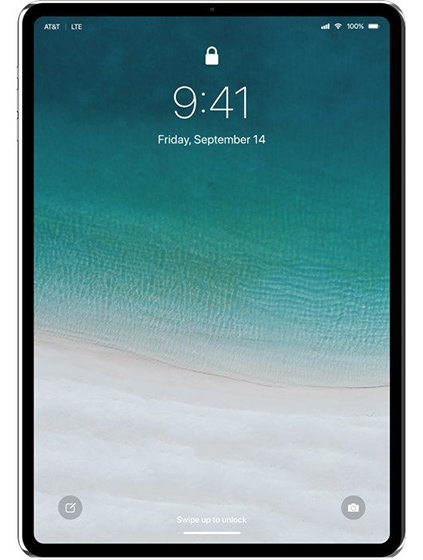 However, iPads are used in landscape orientation a lot. Especially the iPad Pro, which comes with a smart connector on the side-edge of the device to connect a keyboard. So, if you're using your iPad Pro like a computer, and you turn the display on, Face ID won't work because it's in landscape. That's precisely where the fingerprint scanner might come in handy.
Why Apple Might Not Add a Rear Fingerprint Scanner
This is a leak, and obviously that means that this could be completely, 100 percent incorrect. While there's a case for Apple including a rear mounted fingerprint scanner on the iPad, there's also a case for Apple not doing that.
Firstly, Apple doesn't really want to combine Face ID and Touch ID in a device. The company has repeatedly claimed that Face ID is as secure as Touch ID, and it even uses Face ID to authorize purchases on the App Store and on websites that support Apple Pay — something no other manufacturer does with their Face Unlock tech because it's nowhere close to Apple's. Adding Touch ID to a device with Face ID, will then only be counter-productive to Apple's vision of a future where your face is the only password you need.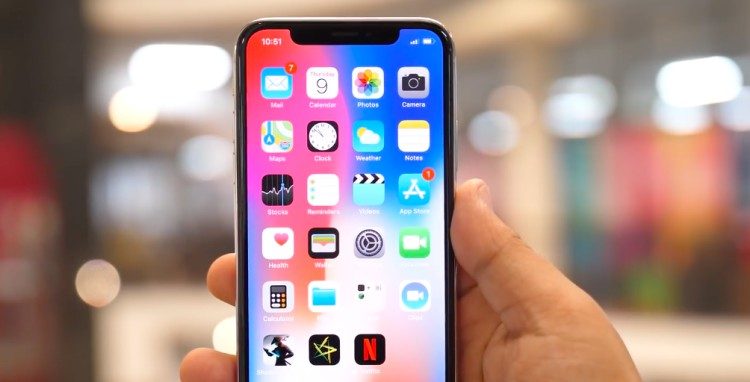 Second, Apple is expected to debut Face ID 2.0 with the new iPhones, and it follows that if Apple launches a new iPad Pro with Face ID, it'll be Face ID 2.0; and we can expect Apple to have done something to make Face ID work in landscape orientation with the launch of Face ID 2.0. After all, simply increasing the speed can't be all that's on Apple's mind.
So yeah, while it's looking more and more likely that we're not simply going to see new iPhones, and an Apple Watch (probably) at the Apple event next month, it's also very likely that leaks surrounding these devices are not as close to reality as we might expect (that's a warning to heed with leaks, no matter what). So whether you like the idea of a rear mounted fingerprint scanner or not, I'd suggest you take this leak with a pinch of salt. There's less than a month to go before all our questions will be answered by the trillion dollar Cupertino giant.
Featured Image Courtesy: WCCFTECH