At its WWDC 2019 keynote, Apple unveiled the upcoming operating system for its family of iPhones and the 7th generation iPod Touch — iOS 13 — and released a developer beta for developers to try out and test their apps on. Well, if you can't seem to wait for the next iteration of iOS to release this fall, here's how to install iOS 13 developer beta on your iPhone:
Prerequisites
Before you get on with the installation, there are a couple of things you should need:
An Apple Developer account. Without this, you can't get access to the developer beta.
Make a backup of your iPhone. Developer betas, and betas of any kind, can be buggy and you may need to wipe your phone. Keep a backup handy.
A MacBook running macOS 10.15 Catalina (for some reason), or Xcode Beta 11.
Install iOS 13 on your iPhone
While usually it's possible to simply head over to the Apple Developer website and install a profile on your iPhone to get the developer beta as an OTA update. However, this time around that option isn't available, so we'll be downloading a restore image and installing that via a MacBook.
Head over to the Apple Developer website, and sign in with your developer account. Click on "Develop" and then on "Downloads."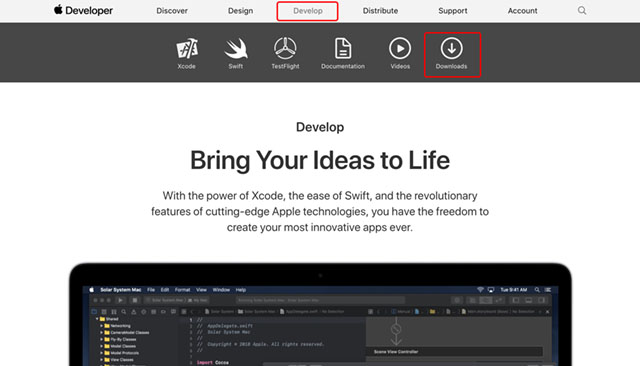 Scroll down to see 'iOS 13 beta' and click on 'View all'.
Just download the restore file for the iPhone model that you're planning on installing the beta on. In my case, I downloaded the image for the iPhone X.
Once the download has completed, connect your iPhone to the Mac. Now, press 'Option' and click on 'Update'. This lets you choose a downloaded update file that you can flash on your iPhone.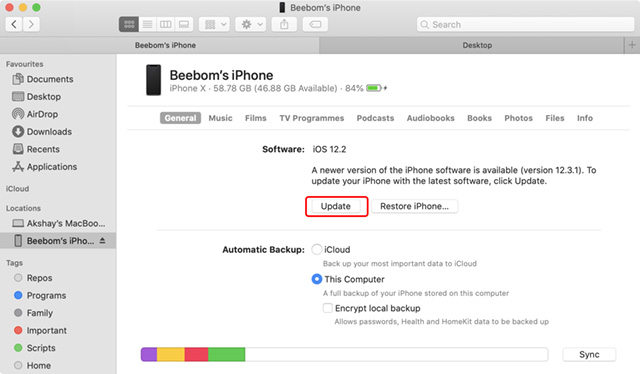 Select the image you downloaded and click on 'Open'.
That's it, the update will be flashed on your iPhone, and you'll be running iOS 13 in no time. You might need to enter your iPhone passcode a couple of times during the install, but other than that you don't really need to do much else.
SEE ALSO: Here are the Devices that will Get iOS 13
Check out iOS 13 Right Now
So that's basically how you can install iOS 13 developer beta on your iPhone. Do keep in mind that this is a beta software and as such may contain bugs and issues, so please don't install it on your daily driver iPhone. Even Apple warns you against that on the download page itself, with the following note: "Important Note for Thrill Seekers: If you're interested in living on the edge and trying out the great new features in iOS 13, we strongly advise waiting for the many bug fixes and refinements coming to the public beta next month."
Anyway, if you have an iPhone you're ready to wipe as many times as needed, go ahead and install iOS 13 to check out all the new features like Dark Mode, redesigned apps, and more.
---
Load More