Standing tall among the likes of CES and MWC, Internationale Funkausstellung (better known as IFA 2018) is scheduled to kick-off on August 30 in Berlin, Germany. The tech convention is scheduled for August 31 to September 5, but the announcement will start rolling in from August 29 (i.e today) itself.
While a large number of tech giants have shifted focus away from electronics expos and mega-gatherings like such to launch new products at their own flagship events, many of them still attend the event and attract a lot of attention towards smaller announcements such as TVs, accessories, audio and other electronics offerings. So, here are some of the key announcements we expect to witness at IFA 2018:
Sony
Let's start off with Sony, who is expected to unveil the Xperia XZ3, the successor to its Xperia XZ2 series (including Xperia XZ2 Premium) that was launched at the start of the year. The Xperia XZ3, as pictured below, could feature a design much similar to its predecessor, with huge bezels, still no notch, and a glass body.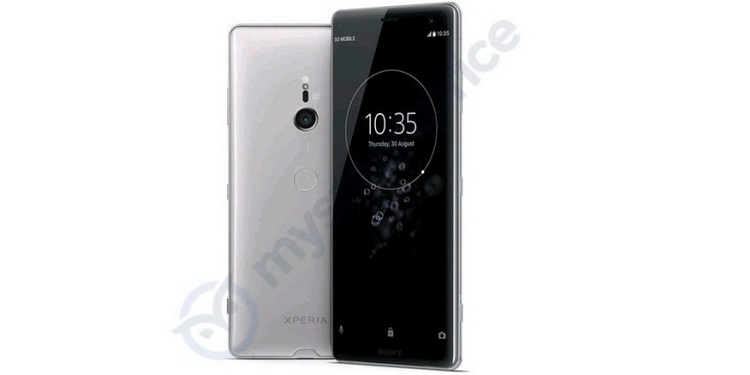 The Xperia XZ3 will be a powerful device, with Snapdragon 845, paired with up to 6GB RAM, and possibly a single rear-camera that's rumored to incorporate a massive 48-MP sensor. Yes, that's what we've been hearing and it could be the same 19-MP sensor as Xperia XZ2, which we'll know for sure on August 30 at 5:30 PM IST (1:00 PM CET).
Huawei
Huawei is expected to showcase a myriad of its own, as well as its sister brand Honor's devices, on the show floor but the highlight could be the unveiling of the much-awaited Huawei Mate 20 series. There's isn't info available on the devices just yet, but they will come with the upcoming Kirin 980 SoC, an in-display fingerprint sensor and possibly a triple-camera setup in tow.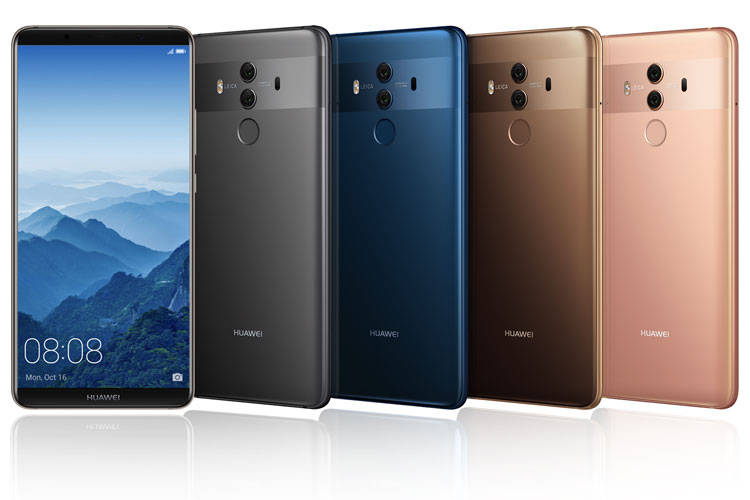 Huawei is also expected to display its recently-launched devices, including the Nova 3-series, Honor Play, Honor Note 10, and more at its booth on the show floor. Huawei's conference is scheduled for August 31 at 6:30 PM IST (2:00 PM CET).
BlackBerry
TCL Communication is leading the charge of the BlackBerry brand with the KEY2, which sports the iconic keyboard alongside an Android experience suited for professionals and nostalgic users. However, it's very steeply priced and out of the reach of many potential Blackberry fanatics, thus, a lower-end KEY2 LE (Lite Edition) is now being teased by the company on social media and will be unveiled at IFA 2018.
Almost time for a new introduction. #IFA18 pic.twitter.com/9KPX5GrgvY

— BlackBerry Mobile (@BBMobile) August 24, 2018
The KEY2 LE, in line with the Evolve X, is expected to feature the Snapdragon 636, up to 4GB of RAM, a 3000mAh battery pack, along with the keyboard that we all adore. There's no mention of the event time just yet, so stay tuned for further updates.
LG
While we were expecting LG to debut its next flagship smartphone, the LG V40, at the electronics expo, the Korean giant has given us 2 disappointing iterations of their previous flagship – the LG G7 ThinQ+.
Yes, LG will possibly bring the LG G7 One and G7 Fit to the show floor at IFA 2018 along with other electronics and IoT innovations. We can expect the company to show off the next iteration of their folding TV, which would would be awesome.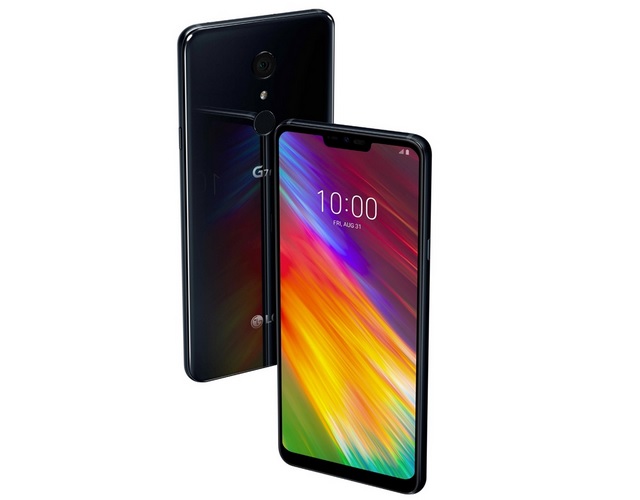 Acer
Acer is well-known among the tech community for its Predator gaming laptops, which we can expect the company to refresh with the 8th-gen Intel i5, i7, and i9 processors and maybe (yes, maybe) the new Nvidia RTX 2080 graphics chips. We will also see many mainstream, ultra-thin laptops, along with a new Chromebook launch for all productivity-focused users.
If you're interested in catching up with Acer's keynote, it's scheduled for 29 August at 2.00 pm IST.
Lenovo
Lenovo has the tradition of unveiling new laptops at IFA 2018, which means we'll get a new set of Yoga-branded laptops – possibly the Yoga 930. There will also be other new laptops, along with the company's Mirage Solo VR headset in tow as well, which has me very excited.

Apart from laptops, Lenovo-owned Motorola could also have a presence at IFA 2018. We expect the company to take its recently launched iPhone X-clone Moto P30 global and possibly unveil a new flagship device.
Samsung
Samsung is also attending the electronics expo and it won't miss the opportunity to show off its biggest and baddest Note flagship device – the Galaxy Note 9 – to the world on this global stage. The Galaxy Watch will also be shown off, but this doesn't mean we shouldn't expect new announcements.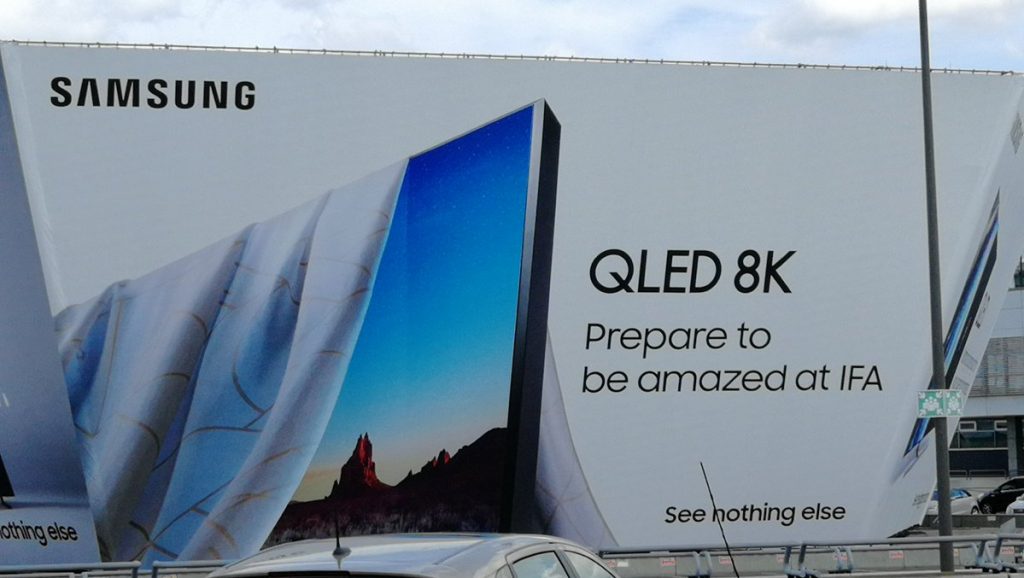 The Korean giant is rumored to unveil a new 8K QLED TV at IFA 2018, thanks to the huge hoarding spotted in Berlin. We can also expect updated variants of Samsung's electronics products like TVs, fridge, and washing machines, with Bixby integrations in tow. We'll also get a better look at the Bixby-powered Galaxy Home speaker as well.
Amazon
Finally, I'm really excited about Amazon's presence at IFA 2018, where the company's VP for smart home devices, Daniel Rausch, will be delivering the first-ever IFA 2018 keynote. We can expect Amazon to announce updates to its voice assistant Alexa, along with a ton of new third-party devices.
We also expect Razer and Asus to be in attendance at this year's IFA convention to talk about their upcoming smartphone, Project Linda, and new laptops respectively. Asus will definitely put the ROG phone on display for the visitors to toy around and get a hands-on experience with a "real" gaming phone. HMD Global could also unveil its flagship device at the electronics expo, so keep your fingers crossed.
So, are you excited for the announcements from IFA 2018 electronics show? Tell us in the comments below and stay tuned for more updates as the head honcho of our editing team, Nikhil Subramanian, will be providing live updates from Berlin.