BlackBerry KEY2, despite the iconic touch-and-type design which has become synonymous with the company's persona, failed to impress a lot of users because of the mid-range specs at the price of a flagship. To remedy this, the company has long been expected to launch a cheaper variant of the KEY2 and it appears that we'll be able to see the day soon.
TCL, which currently owns the BlackBerry brand name globally, has sent out press invites for an event that will be held in Berlin at IFA 2018 conference. While there is no confirmation about the device which will be unveiled at the event, the device expected is a 'lite' version of the BlackBerry KEY2 – likely to be christened KEY2 LE.
Based on the information which is currently available, the KEY2 LE is likely to house relatively lighter specifications inside the same chassis. So, this is unlikely to be a simple resizing of the KEY2, as is the general trend when it comes to budget versions of flagship smartphones.
Additionally, the BlackBerry KEY2 LE will have a modified keyboard and while the basic structure and functionalities like fingerprint reader in the spacebar should remain the same, it won't support the trackpad feature of the KEY2. Moreover, based on the Geekbench scores which were leaked last month, the model is likely to have a smaller 4GB RAM compared to the 6GB on original KEY2. The processor, however, is expected to remain the same but it wouldn't be very surprising if BlackBerry swaps it with a Snapdragon 636.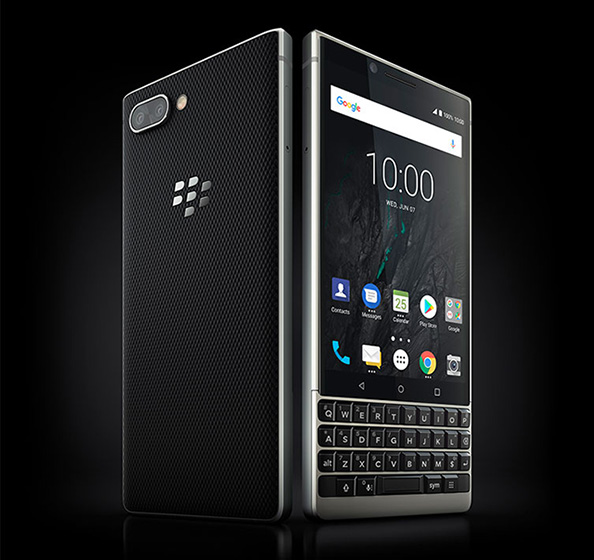 Other changes include the 12MP+12MP dual cameras being replaced by a 12MP+5MP setup and a likely decrease of 500mAh in the battery capacity. So, the phone is expected to retain critical features which security-conscious or enterprise users prize.
While there's just over two weeks left before IFA 2018 kicks off, there's no confirmation about the phone that's going to be unveiled. In India, BlackBerry recently unveiled the Evolve and Evolve X which are sold by Optiemus Infracom. Both phones also have mid-range specs, but they were only announced for India. The IFA 2018 event could also see these Evolve smartphones being unveiled for the global market.