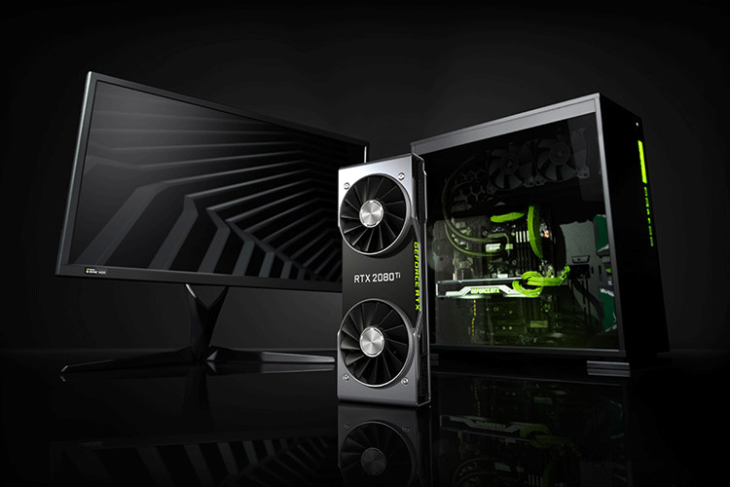 At Gamescom 2018, Nvidia has announced its next-gen RTX series of graphics cards, which will start at $599 and go all the way up to $1,199. The new cards are already listen on the company's website and went live at the same time as the announcement in Germany.
The new Nvidia RTX lineup will start shipping in September. The most powerful option is the new GeForce RTX 2080 Ti, which is followed by the GeForce RTX 2080, and then the GeForce RTX 2070. The former two are on pre-order on the official website.
And while you may have hoped that prices would be low seeing as the cryptocurrency mining boom is slowly fading out, that isn't the case. These beefy graphic cards are going to cost you a pretty penny, but that should not deter early adopters.

The RTX 2070 starts at $599 for the Founder's Edition, while the RTX 2080 starts at $799. The most powerful option i.e. the RTX 2080 Ti is listed at $1,199. The 2080 and 2080 Ti are both on pre-order with a limit of two per customer. Both will start shipping around September 20, according to the website. OEMs such as Asus, EVGA, Gigabyte, MSI, PNY, and Zotac will all have RTX 2080 and RTX 2080 Ti cards available for pre-order starting today.
There's some confusion around the price as on stage Nvidia announced different prices than what's currently listed on the Nvidia website (at 1 am IST). On the Gamescom stage, Nvidia said the 2070 would retail for $499, the RTX 2080 for $699 and the 2080Ti for $999. We are still awaiting confirmation of the actual price.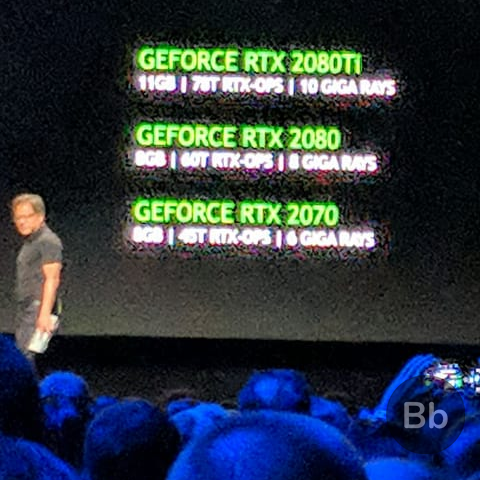 Nvidia promises a huge boost in graphics performance when compared to the previous-generation GPUs. Powered by the Turing GPU architecture, the RTX platform is said to offer up to 6X the performance and also brings the power of real-time ray tracing and AI to games.
Turing is the first GPU capable of real-time ray tracing, according to the company. Nvidia also promises tear-free gameplay at refresh rates up to 240 Hz as well as HDR gaming.
We are bringing you more details from this major announcement, including details about its worldwide availability and specific SKUs from the various OEMs partners. Stay tuned to Beebom for all the latest from Gamescom 2018.