Apple's recent release of the new iPhone 13 series and iOS 15 has brought along some amazing features. From watching movies together over FaceTime to using Siri offline, the update has been refreshing. One such new feature is called Background Sounds. Hidden under the Accessibility settings, these background sounds are a nice addition to boost your mental health. You can use background sounds like rain or ocean to stay focused on your work, calm down and unwind after a long day, or even fall asleep. We have created a guide to help you turn on background sounds on your iPhone running iOS 15.
Enable Background Sounds in iOS 15 on iPhone and iPad (2021)
There are a host of background sounds available in iOs 15, ranging from simple white noise to the sounds of ocean waves. You can even set these sounds to run while you are using other media too. Android users needn't be worried either. We have something special for you at the end of the article. However, if you would rather just get right to it, use the table below to hop between sections with ease.
What Are Background Sounds in iOS 15?
Background sounds are a nice inclusion in Apple's new iOS 15 and iPadOS 15 update. It allows the user to play ambient sounds in the background on their iPhones and iPads, respectively. Background sounds are useful in various scenarios, especially in achieving a positive mental state during work or relaxing after a long tiring day. You can also use these sounds to block out unwanted external noise and maintain focus. It can also help you stay calm and rejuvenate, which is very important in today's hectic lifestyle.
There are a host of background sounds to choose from in iOS 15, including rain and ocean to bright noise sounds, and many more.
Steps to Enable Background Sound in iOS 15 on iPhone
Enabling background sounds on your iPhone or iPad is easy. Follow the steps below to turn on the Background Sounds accessibility feature on your iPhone. While we have used an iPhone for this tutorial, the steps remain the same for the iPad too.
1. Open the Settings app on your iPhone or iPad.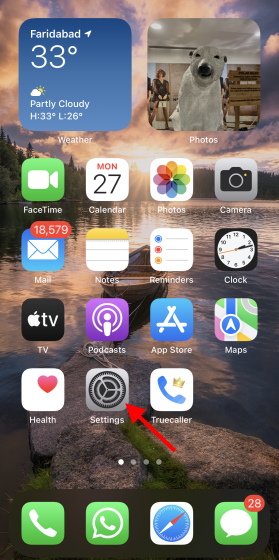 2. Now, navigate to the Accessibility settings menu.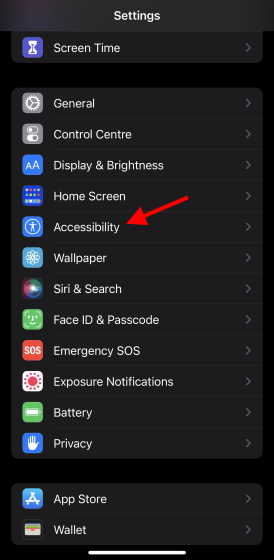 3. Then, scroll down and under the Hearing section, tap on Audio/Visual.
5. Here, tap on Background Sounds.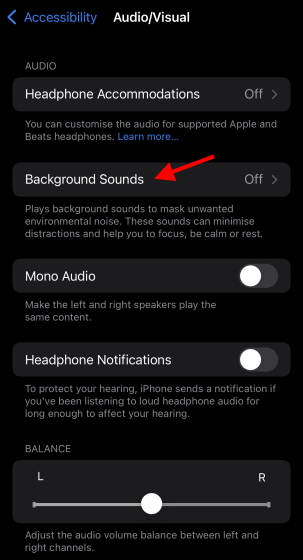 6. On the next page, tap on Sound and choose from the list of available sound effects. That includes – Balanced Noise, Bright Noise, Dark Noise, Ocean, Rain, Stream.
7. Go back to the previous screen and toggle on the Background Sounds feature.
And that's it! Your background sounds are now set up and will continue to play unless you turn them off. You can adjust the volume of the background sounds and even choose to play it with other media on your iPhone or iPad. However, be aware that it will eat up some of your device's battery.
How to Add Background Sounds Shortcut in Control Center
If you don't want to go through all the steps to enable or disable the Background Sounds feature, there's an easier way to access it. And well, that's from the Control Centre. Follow the steps below to add a quick Background Sounds shortcut to the Control Center on your iPhone or iPad running iOS 15.
1. Go back to the Settings app and tap Control Center.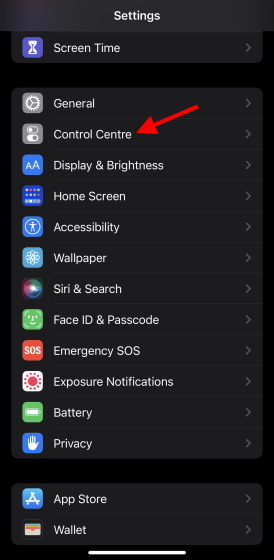 2. Here, you will see a list of quick shortcuts currently set in the center. Under the More Controls section, find and add Hearing to the Control Center by tapping the small Plus (+) sign next to it.
The quick shortcut for Hearing is now available in the Control Center on your iOS 15 device. You can use it to adjust the background sounds and turn it off whenever you wish.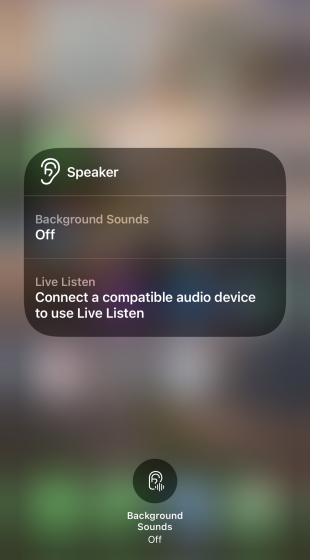 Use Focus Mode to Further Reduce Distractions
Background Sounds aren't the only way you can work harder and with a sharper focus. The newly introduced Focus Mode in iOS 15 brings with it a host of new features you can use to create a zone where you can focus completely. You can read more about how to use the Focus Mode in iOS 15 and build your own custom Focus modes to improve your productivity.
Bonus: Use Relaxation Apps for iOS and Android
And now, as promised, for Android users who need alternatives to the Background sounds features, we have you covered. Also, for iPhone or iPad users looking for more options, there are several third-party apps that can help them relax, meditate, and focus.
You can check out the best relaxing apps for Android and iOS. If you are the type to want even fewer distractions, make use of these apps to focus on your work. If you are simply looking to organize your mind and be at peace after a tiring day, these best meditation apps can help you achieve that. There's something for everyone!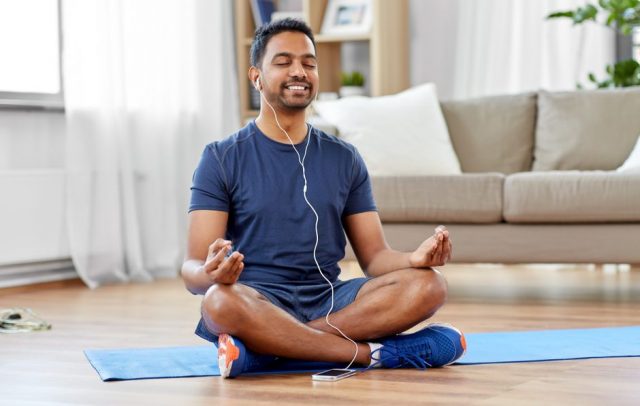 Turn on Rain Background Sound in iOS 15 with Ease
That was our quick guide on how to turn on Background sounds on your iOS 15 device to help you destress. Besides the new iPhone 13 series, a lot of other devices got their much-deserved refreshes. The new iPad mini 6 sports a revamped design, whereas the Apple Watch 7 is now tougher than ever. Want to just stick to your iPhone 13? Outfit it with these best cases and covers to bolster its protection. Got any more new feature suggestions that we should check out? Let us know in the comments section below.
---
Load More