iPhone 13 may not be a notable upgrade from the outside, but the smartphone has got impressive specs under the hood. Features like the improved cameras with Cinematic mode, brighter Super Retina XDR display, and powerful new A15 Bionic chipset, the device has got all the bases covered to be your complete daily driver. If you have pre-ordered the latest iPhone or planning to buy it, chances are you're also looking for the best iPhone 13 cases and covers. They will help enhance your iPhone's style quotient and protect the device from accidental damage. So, without further ado, let's have a look at some of the best protective cases and covers for the iPhone 13.
Will My iPhone 12 Case Work with the New iPhone 13?
Well, the straightforward answer to this question is "No". While the iPhone 12 and iPhone 13 essentially have the same dimensions, except for the latter being a tad thicker. The former features a vertical dual-camera module, whereas the iPhone 13 sports a diagonal dual-camera placement. That means the camera array on the iPhone 13 is wider than that of the iPhone 12, so the cases designed for iPhone 12 are of no use for iPhone 13.
Best Cases and Covers for iPhone 13 (2022)
So, what sort of covers are you looking for? Is elegant design your top priority, or do you wish for a perfect balance between style and protection against accidental drops? Knowing that not everyone wants a case for the same purpose, we have made sure to pick out iPhone 13 cases from a variety of categories. It includes ultra-clear cases to show off your new iPhone 13's attractive color, artsy covers to enhance your fashion quotient, rugged cases for extra protection, and more. Hence, choosing a case that ideally fits your bill shouldn't be a huge deal. Check out the best options right here:
Spigen Ultra Hybrid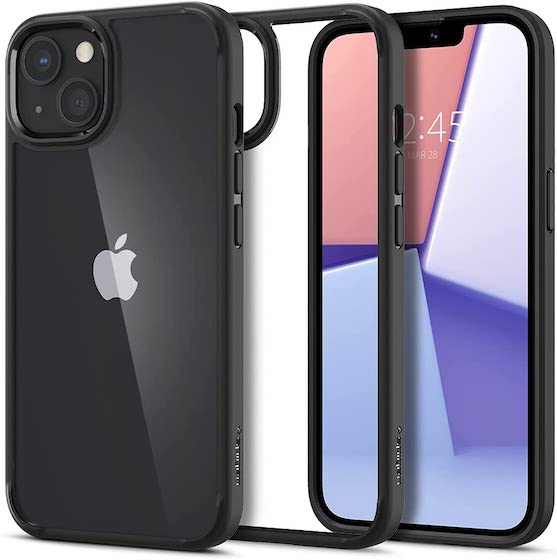 Pros:
Shock-absorbing design
Raised bezel around camera
Tactile buttons
Enhanced grip
If you have set your sight on a protective clear case for your iPhone 13, Spigen Ultra Hybrid could be the best contender. The case features a hybrid design with a shock-absorbing TPU bumper and durable PC back. With the dual-layer of construction, it can comfortably fight out even nasty accidental drops.
Moreover, the Ultra Hybrid case also features raised bezels to offer the diagonal dual-camera setup some much-needed protection from scratches. Thanks to the TPU material, the buttons feel responsive and clicky. And with the neat cutouts, you have painless access to all the ports. Add to that a variety of color variants, and Spigen Ultra Hybrid seems to be one of the best cases for your all-new iPhone 13.
Apple Silicone Case with MagSafe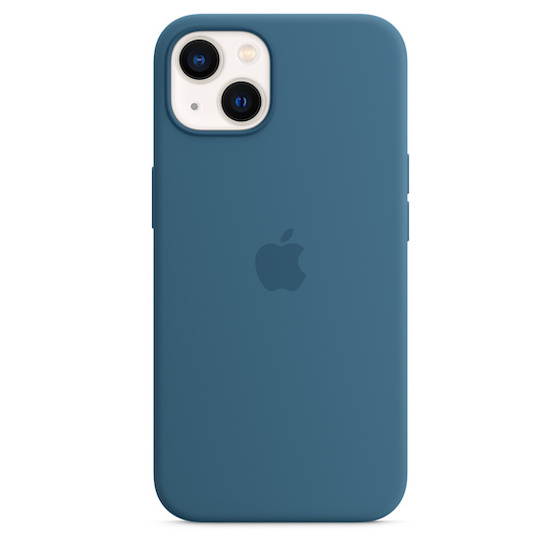 Pros:
Soft touch finish
Secure grip
compatible with MagSafe
There are multiple reasons why Apple Silicone Case is a deserving pick for your iPhone 13. First and foremost, the case is made of high-quality silicone material and features a soft-textured finish. Thus, it will grace your palm with an enhanced grip, thereby reducing the chance of accidental fall-offs.
Another feature that puts the Apple silicone case in the spotlight is the full-on compatibility with MagSafe. Hence, it offers a better attachment experience and faster wireless charging. Talking about protection, the iPhone 13 silicone can withstand low-volume impact and safeguard your device against scratches. Not to mention, it also spoils your choice with too many attractive colorways. While the $49 price does seem a bit overpriced, you can't go wrong with the quality you get in return.
Caseology Parallax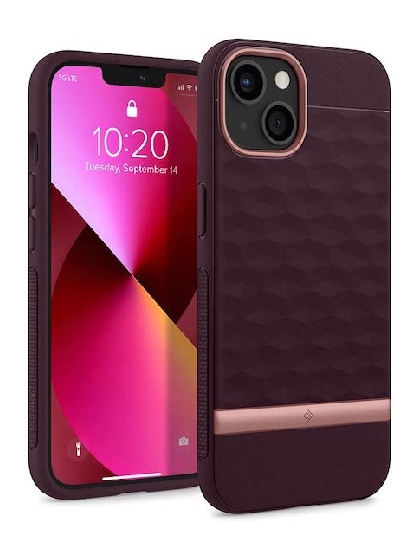 Pros:
Attractive two-tone colors
3D pattern for improved grip
Military-grade protection
Raised bezels around screen and camera
If you wish to have enhanced protection for your iPhone 13 without compromising on style, the Caseology Parallax would be worth your penny. Sporting a 3D Hexa cube design, it provides a much-improved grip compared to other cases and covers on this list. So, you will feel comfortable holding the device in your hands. Plus, the two-tone color scheme helps boost the style quotient as well.
As for protection, Caseology Parallax is up to the mark. The durable construction coupled with raised bezels around the screen and camera helps the case deliver trusted military-grade protection against shock and scratches. Moreover, it also supports wireless charging and comes in multiple color variants, including burgundy, midnight blue, sage green, and ash gray. Overall, the Caseology Parallax is one of the best cases for the iPhone 13 in the market right now.
Casetify Impact Case for iPhone 13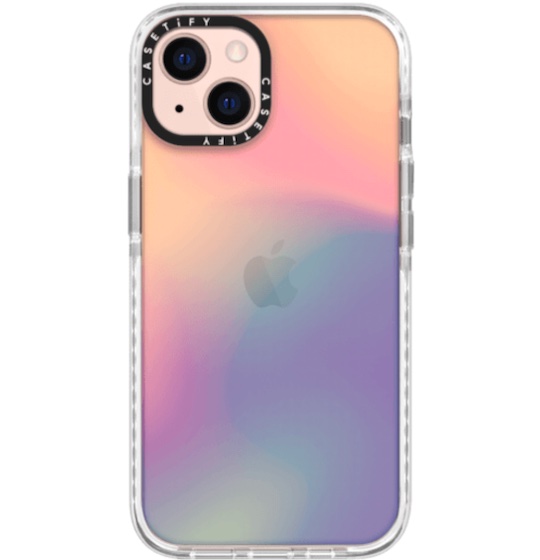 Pros:
Elegant design
Protection from scratches
customize layout and font
Plethora of color options
Would you like to customize your case, so it better matches your style and elegance? Well, if your answer is yes, chances are you would like the iPhone 13 Impact case from Casetify. It offers several color options to let you customize your latest iPhone's case to your heart's liking. That's not all, though. You can also fine-tune the layout and font of your case in line with your preference.
Featuring a svelte frame and an eye-catching back panel, the case has got a compact form factor. Though protection is not what it's meant for, you can rely on it to safeguard your iPhone against scuffs and minor accidental drops. While the $55 price tag does put it in the expensive category, the liberty to personalize your case sort of offsets the high price – just a little bit.
Shieldon Leather Wallet Case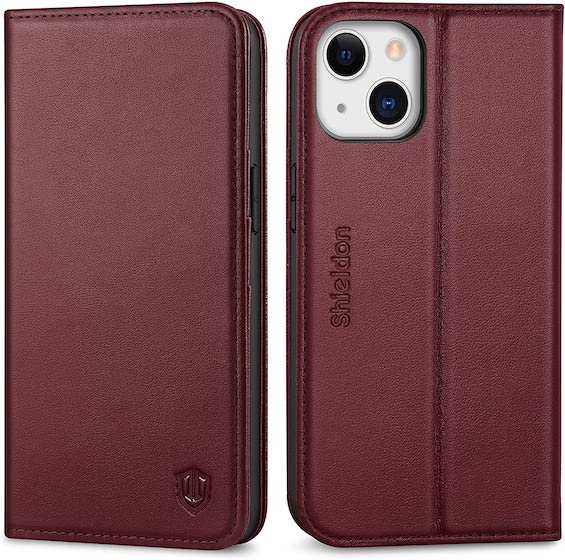 Pros:
Genuine cowhide leather
3 card slots & cash pocket
RFID shielding technology
Value for Money
For folks who are a huge fan of genuine leather cases, this offering from Shieldon appears to be the perfect pick. Made of high-quality cowhide leather, the case sports a pro look. And the neat craftsmanship further enhances its executive style. Add to that the ageless leather texture, and you have a great case for your iPhone 13, which also feels comfortable in your hands.
Beyond the design, the Shieldon leather wallet case features 3 card slots and one big compartment where you can securely keep your dollar bills. With the RFID shielding technology, the case also ensures your card information remains safeguarded. Courtesy of the genuine material and durable frame, the case is up to the mark when talking about shock and drop protection. With all these features in mind, the $30 price tag makes it nothing less than a steal.
Apple Clear Case with MagSafe
Pros:
Comfortable grip and in-hand feel
Scratch resistant coating
Compatible with MagSafe
Cons:
Way more expensive than rivals
Granted, Apple's clear case is way more expensive than its rivals. However, what makes this case a safer bet is a better MagSafe accessory attachment experience and faster charging. So, if you are looking for a premium transparent cover that seamlessly works with MagSafe, look no further than this official case from Apple.
Made of polycarbonate material, the case features an ultra-clear profile that offers you full freedom to flaunt your iPhone 13's design. Despite having a slim construction, it has enough cushion under the hoot to defend the smartphone against impacts during drops. Plus, there is also a scratch-resistant coating to ward off scuffs during daily use. And with the smooth sides, it's much easier to grip as well.
ESR Cloud Soft Case
Pros:
Soft-touch finish
Comfortable grip
Slim form factor
Are you hunting for an Apple silicone case alternative for iPhone 13 at a relatively affordable price point? If the answer is yes, you should check out the ESR Cloud Soft Case. Made of liquid silicone material, the case feels incredibly comfortable in the palm. Whether you have butterfingers or want a case with a secure grip, this one can fit your bill with ease.
Even on the protection front, the ESR silicone case shouldn't disappoint you. Despite having a slim form factor, it can absorb minor shock and prevent scuffs from damaging the look of your device. Besides, it also features elevated edges to guard both the display and the dual-camera setup against scratches. Considering the specs, the $14 price tag makes it a great deal (4.7 stars out of 5 from 450 ratings).
Mkeke Transparent Case for iPhone 13
Pros:
Shockproof design
Precise cutouts
Raised bezel to protect camera
If you want to show off the design of your iPhone 13 in all its glory, this transparent case from Mkeke is worth a serious look. The case flaunts an ultra-clear design and allows the smartphone design to shine through. And with the precise cutouts, you get hassle-free access to the charging ports and speaker grills. The pronounced buttons here are tactile, and you can adjust the volume and use the power button conveniently.
Even in terms of protection, Mkeke's iPhone 13 case is pretty decent. You can count on the shockproof design of this case to endure accidental drops and ward off scratches in daily use. Moreover, the beveled edges work as an additional shield for the dual camera and screen. Priced at $15, it offers everything to be one of the best clear cases for the newly launched iPhone 13.
Torro Genuine Leather Cover
Pros:
Genuine cow hide leather
Handcrafted design
Card slots and cash pocket
Kickstand functionality
As someone who admires classic leather cases, Torro's genuine leather case surely had to have a spot in this best iPhone 13 cases and covers roundup. Featuring a vintage book-style design, the case is designed to match your executive outing. While the genuine cowhide leather boosts durability, the precise craftsmanship enhances the overall profile of the folio leather case.
With multiple card slots and a big pocket for cash at your disposal, the leather wallet case has you fully covered as your reliable travel companion. In terms of protection, it should shield your device against accidental drops. The inclusion of the TPU frame and the microfiber lining on the inside puts it in good stead. Priced at $38, the Torro leather case comes in multiple color variants such as dark brown, black napa, and black with red stitching.
totallee Super Thin Case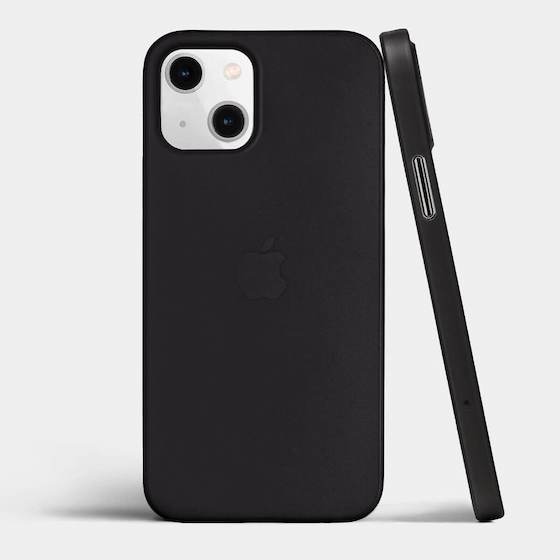 Pros:
Ultra thin profile
Matte exterior for better grip
Scratch-resistant
Perfect cutouts
When it comes to producing an ultra-slim case, totallee is known to be one of the best. So yeah, I don't think many of you are surprised to see the totallee "Super Thin" being touted as the slimmest case for iPhone 13. At just 0.02-inch – 0.03-inch, it's hard to beat this svelte cover for the iPhone 13.
Beyond the sleek profile, totallee Super Thin case is equally good in terms of scratch resistance, thanks to the hard yet flexible material. Though this case is not designed to be a full-on protective gear, it's more than capable of handling minimal shock. Couple that with the soft matte exterior with enhanced grip, and it seems to have checked off most of the essential boxes as a slim cover.
Spigen Rugged Armor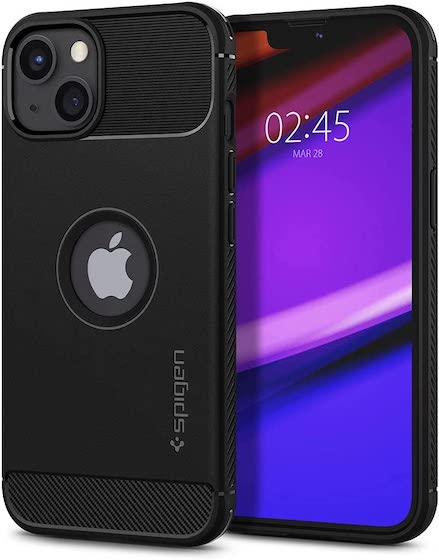 Pros:
Rugged construction
Apple logo cutout
camera and screen protection
Should you wish to put protection on top of your priority list, the Spigen Rugged Armor case is the way to go. Boasting fortified corners and a rugged back panel, the case can easily handle accidental drops. The impact-resistant carbon fiber design and the spider-web pattern will go a long way in protecting your iPhone 13. Plus, the best part? For all being so protective, it doesn't add much bulk to the smartphone.
Rugged Armor features an Apple logo cutout so that the iconic logo can continue to make its presence felt. Moreover, the flexible TPU material plays a vital role in offering a secure grip to prevent accidental fall-off. The impressive specs combined with the $15 price tag make it a worthy companion to your iPhone 13.
Incipio Kate Spade New York Hardshell Case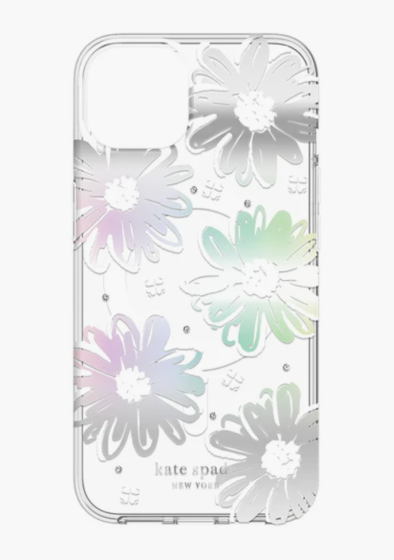 Pros:
Attractive flower design
Compact profile
Hardshell for additional protection
Cons:
Expensive
Not everyone's cup of tea
If you are fond of flower patterns, you shouldn't miss out on Incipio's Kate Spade New York collection. This hardshell case has a compact and form-fitting profile that perfectly wraps around the iPhone 13. And with the smooth finish, it feels comfy in the palm.
And before you think that Kate Spade may have a fragile construction, well, let me make it clear that the case has much more than what meets the eyes in terms of protection. Due mainly to the hardshell and the impact-resistant cushion, it can take on random drops and defend your iPhone against scratches. With these notable features, the $50 price tag doesn't seem to be too expensive.
Choose the iPhone 13 Case or Cover That's Best for You
That's pretty much it! With a variety of amazing cases listed in this roundup, you can easily choose a protective companion for your iPhone 13. So which one of these cases are you going to pair with your new iPhone 13? Is it the Casetify customizable case or Spigen Ultra Hybrid? Or, have you decided to go for an official case from Apple? I can't wait to know your top picks, so comment them down below. As always, if you find any worthy cases for iPhone 13 missing from the roundup, let me know in the comments section.
---
Load More