Kodi is not just popular for its vast amount of content, but also because it's available on a number of platforms and hardware devices. Apart from usual platforms like Android, iOS, Mac, and Windows, Kodi is also available on lesser used platforms like Amazon Fire TV Stick. This is great as it allows users to access and use Kodi even on their not so smart TVs. If you own an Amazon Firestick, you can install Kodi and enjoy endless content at your fingertips. In this article, we bring you a complete guide to install Kodi on Amazon Fire TV Stick and update it as well.
Install Kodi on Amazon Fire TV Stick in 2019
Before we get to our method which works all the time, we would like to take some time to talk about methods which used to work but don't do anymore. These old methods will do nothing but waste your time.
What Not to Do When Installing Kodi on Amazon Fire TV Stick
There were many ways to install Kodi on Fire TV Stick, but Amazon is making it hard to install apps from third-party sources. There were some popular methods already known to Kodi users, but at present, those workarounds don't seem to work. To give you an idea, here are some traditional methods which no longer work on Fire TV Stick.
The traditional way of installing "Downloader" app and then installing Kodi through a URL is gone now. It's because Amazon has completely removed the Downloader app from its app store. So you can't use this method now.
The other way to download APK directly through a web browser on Fire TV Stick also doesn't work. Amazon Fire TV Stick blocks APK download through Firefox as well as its native Silk browser.
ES File Explorer has removed the in-built web browser from the app. So you can't use it to download Kodi APK from the web.
You can, of course, go ahead and download Kodi APK from a third-party URL, but it would compromise your security and may install malware behind the system. So we don't recommend that.
Install Kodi on Amazon Fire TV Stick [Working Method]
Having said all of that, now we come to the tried and tested method which can install Kodi on Amazon Fire TV Stick flawlessly. We have done thorough testing of this process and it doesn't involve any hacky workarounds. We are using an Android phone to make the process easier and hassle-free. So, we highly recommend you to use an Android device during the installation process. Now, let's begin with the initial steps.
Transfer the Kodi APK to Fire TV Stick
1. First of all download the Kodi APK file from the official website on your Android phone. If you are confused which option to choose then here is the thumb rule. Most of the Amazon Fire TV Stick is built on 32-bit architecture, however, if you have the latest gen Fire TV Stick, then choose 64-bit.
2. Now, come back to Fire TV Stick and install "Send Files to TV (SFTTV)" app from Amazon's app store. To do so, switch to the "Apps" section on the top-bar menu and navigate to the "Categories" section below. Now, enter the "Utility" section.
3. Here, you will find lots of apps but look for the "Send Files to TV" app. It should already be on the front page.
4. Open it and install the app. After the installation is complete, start the app and keep it opened.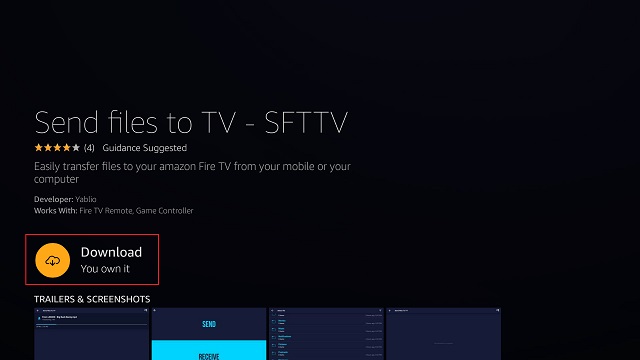 5. Move back to your Android phone and install the same Send Files to TV (Free) app from the Google Play Store. Open it and tap on "Send". Now, select the downloaded Kodi APK on your device.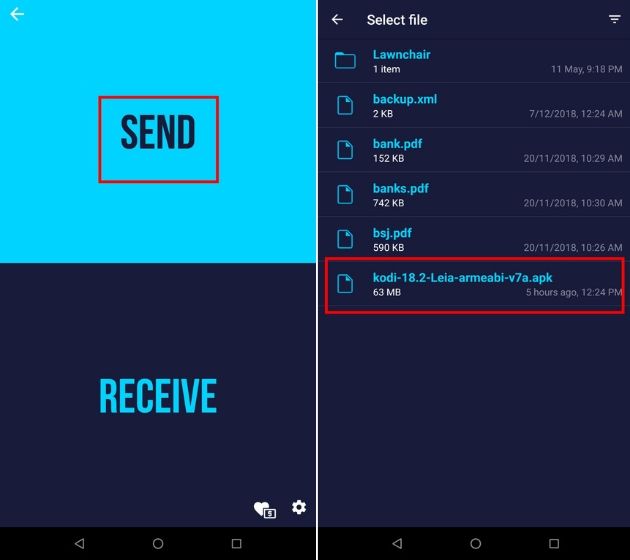 6. SFTTV app will itself detect Amazon Fire TV Stick in your network. Just tap on it and the Kodi APK will be transferred to Amazon Fire TV Stick within seconds. Keep in mind, both Fire TV Stick and your Android device should be connected to the same wireless network.
7. After a successful transfer, you will see something like this on your Fire TV Stick. Now you can exit the app.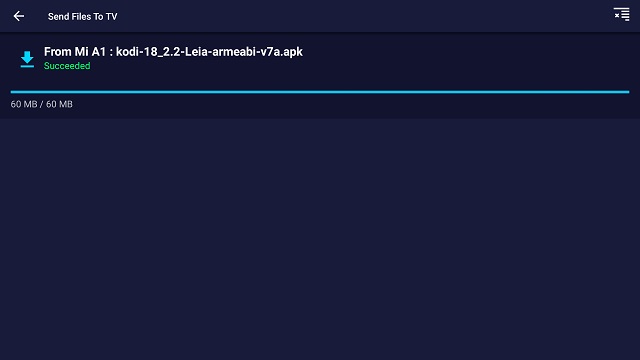 Note: I have used the wireless medium to transfer the APK to the Fire TV Stick device seamlessly. You can very well download the APK on your PC and import it using a thumb drive.
Installing Kodi APK on Fire TV Stick
1. Switch to "Settings" on Fire Stick and open "My Fire TV".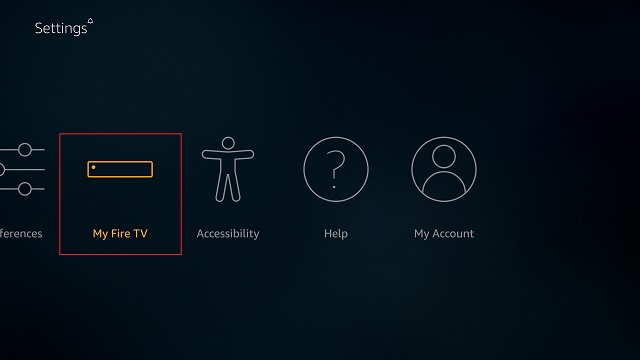 2. Under My Fire TV section, go to "Developer Options".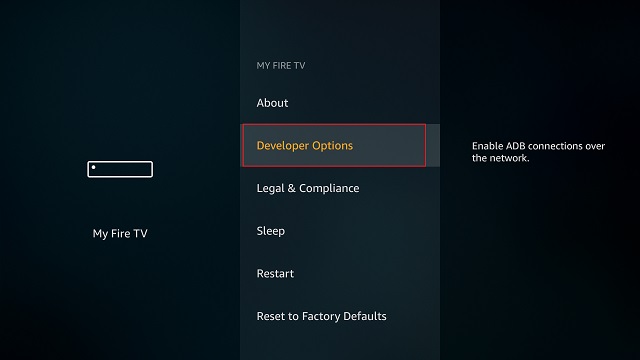 3. Here, enable "Apps from Unknown Sources". It will let you install the downloaded Kodi APK.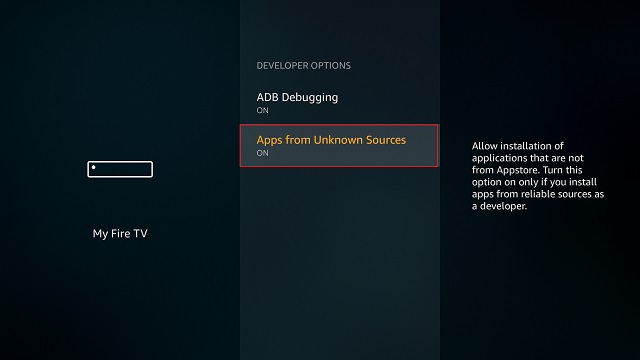 4. Now come back to the home screen and search for "ES File Explorer" either through the voice button on remote or through manual search.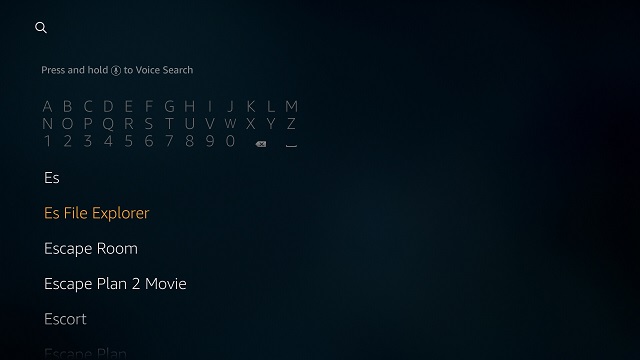 5. Open ES File Explorer and install it on your Fire TV Stick.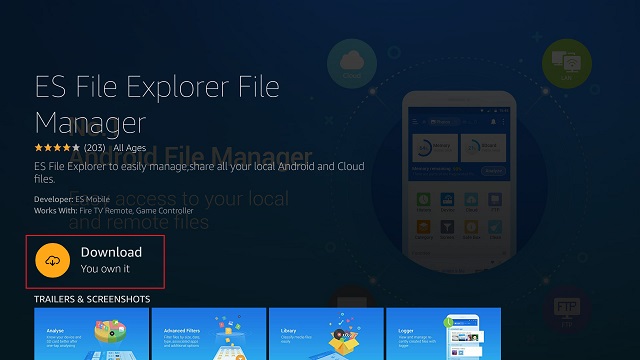 6. After the installation, start ES File Explorer and open "Internal Storage".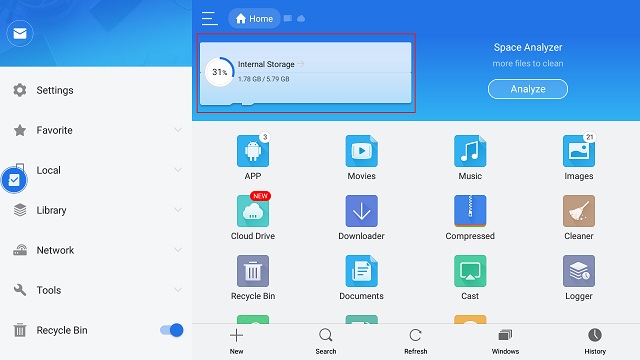 7. Now, open the "Download" folder.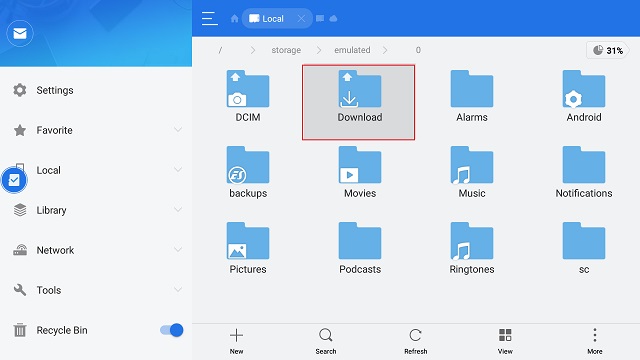 8. Here, you will find the imported Kodi APK file. Open it.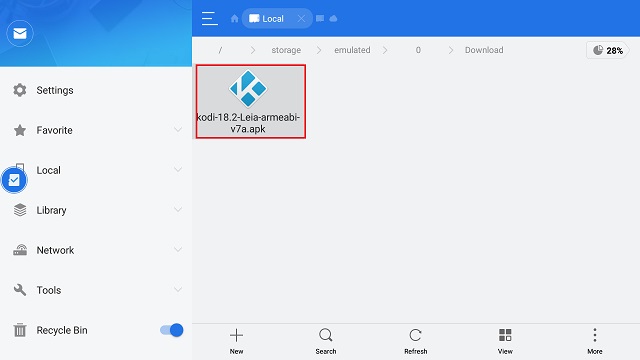 9. Select "Install" and wait for the installation wizard.
10. On the next page, again select "Install". It will take some time install Kodi on Amazon Fire TV Stick so keep patience.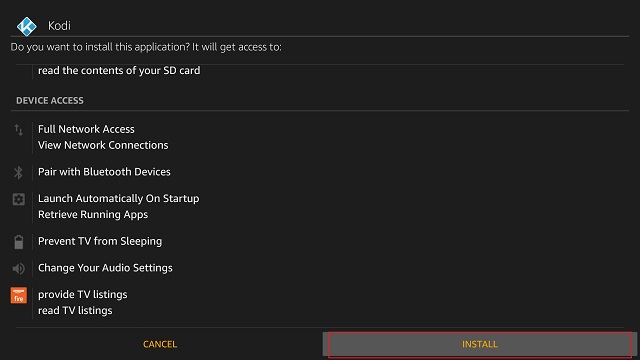 11. After the installation is complete, select "Open".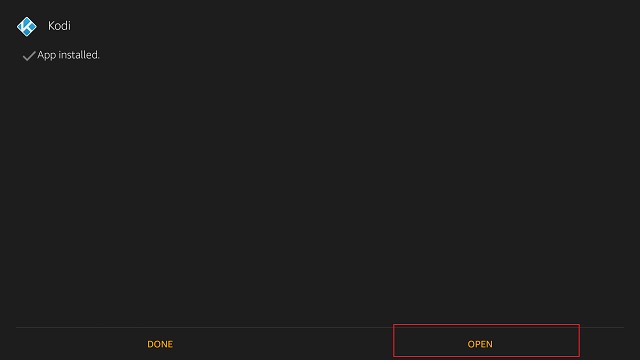 12. Now you can enjoy Kodi on your Amazon Fire TV Stick without any limitation.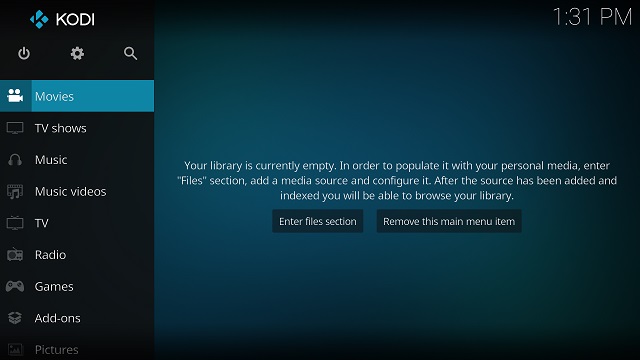 13. Here is Kodi on Fire TV Stick's homepage. As you can see it is working without any problem.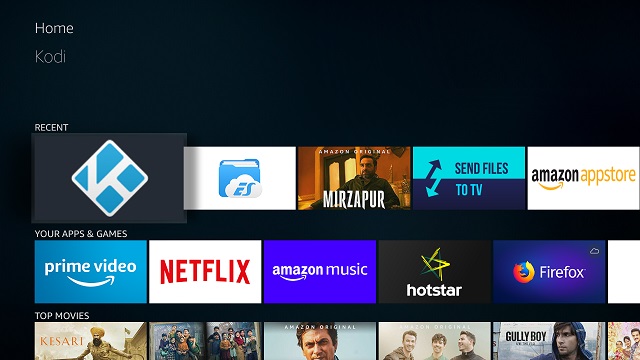 How to Update Kodi on Fire TV Stick
As we went through the steps to install Kodi, we can see the process is a bit lengthy but it's easy nonetheless. Similarly, to update Kodi on Amazon Fire TV Stick, you will have to follow the same process. As there is no official channel to update Kodi, you will have to download the latest APK every time and install it on top of existing Kodi setup. Do not worry, all your add-ons and repository will remain intact after updating Kodi. So yes, go through the steps mentioned above and it will update Kodi on Fire Stick to the latest version.
SEE ALSO: How to Update Kodi on Any Device in 2019
Install Kodi on Amazon Fire TV Stick and Enjoy Endless Content
So that ends our article on how to install and update Kodi on Amazon Fire TV Stick. You can go through the instructions step by step and you will be able to easily install Kodi on Amazon Fire TV. Do note that we have not used any third-party installer or app store to install Kodi. So there are absolutely no chances of modifying the Kodi APK file and hence the installation process is entirely malware free. We recommend this process over downloading APK from shady URLs. Anyway, if you liked the article and want to know more about Kodi then do let us know in the comment section below. We will be happy to help you out.