As we have seen in our previous article, Kodi isn't pretty much exciting on its own. The add-ons are at the heart of Kodi, and it relies on these add-ons to stream live TV, sports, movies and videos. While we have already covered some of the best Kodi add-ons in the past, today I will be covering relatively new Kodi add-ons that may not be as popular as those established ones. If you are new to Kodi and need help in installing these add-ons, I recommend you to read our guide on how to use Kodi. That being said, let's have a look at the 10 new Kodi add-ons you can try:
Note: I tried these add-ons on Kodi v17 Krypton and can confirm that they work as advertised. However, due to the very nature of Kodi add-ons, there's no telling when these add-ons stop working. 
1. Silent Hunter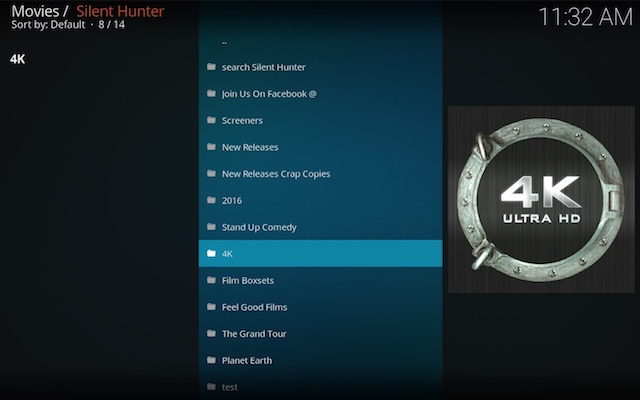 The Silent Hunter add-on for Kodi lets you stream movies and TV shows. It has various categories like screeners, new releases, feel good films, stand-up comedy and well, a crap copies section. It also has a dedicated 4K section that contains a fair number of 4K movies.
During my testing, the Silent Hunter worked for most of the movies, but it couldn't fetch streams for some of them. Nothing surprising here, though. If you've issues with Silent Hunter, you can hit their official Facebook group and ask for help.
Source: http://silenthunter.srve.io/zip/
2. The Bubbles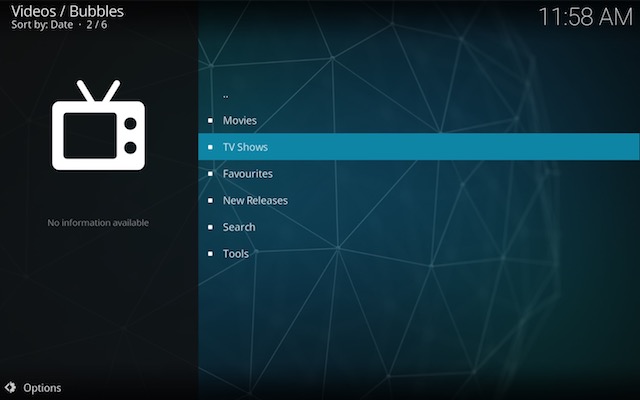 The Bubbles addon for Kodi lets you stream various TV shows and movies from a wide range of sources. Furthermore, the Bubbles Premiumize version supports the debrid service, so you can enjoy uninterrupted high-quality streams. It also features manual downloading, local caching and a few interface related settings. The initial version of Bubbles only supported Kodi v17 Krypton, but the latest 1.0.1 version adds support for older versions of Kodi.
Download
3. 1080p Movies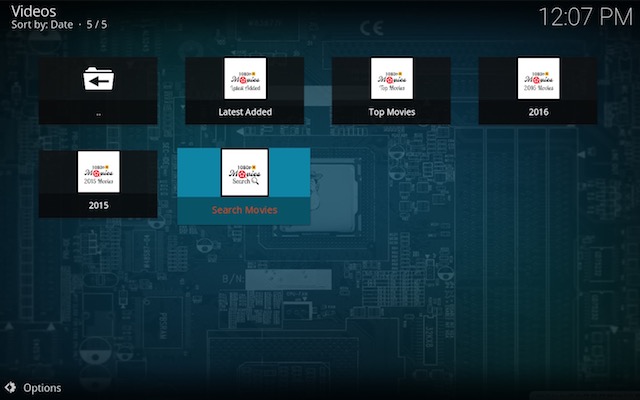 The 1080p movies addon by DandyMedia brings several high-quality movies straight to your Kodi. The movies library is certainly not the largest, but at least I could stream most of the listed movies successfully during my testing. It has sections categorized as latest added, top movies and also includes a handy "search movie" option. Before you can stream any videos, you will need to authorize streaming from OpenLoad. The add-on itself will provide the necessary instructions and you will be ready to stream in less than a minute.
Source: http://dandymedia.club/repo
4. No Name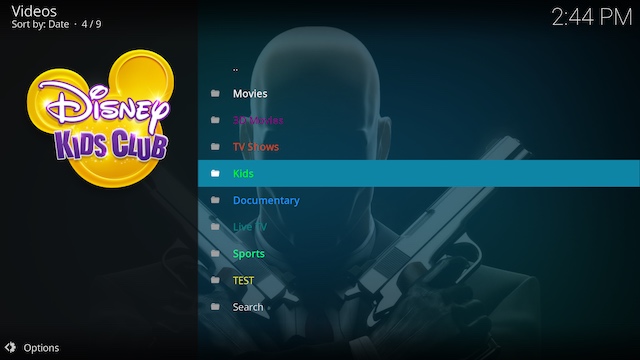 Other than having a really weird name (or lack thereof!), this add-on for Kodi comes from the same developer who brought us the AK-47 addon. Don't be fooled by the weird nomenclature schemes by the developer, "No Name" is actually a great add-on to stream lots of 3D movies, 4K movies, documentaries, and more. You can also watch live TV, sports and there's even a dedicated section for kids.
Source: http://repo-run.cf/a47b/
5. Quasar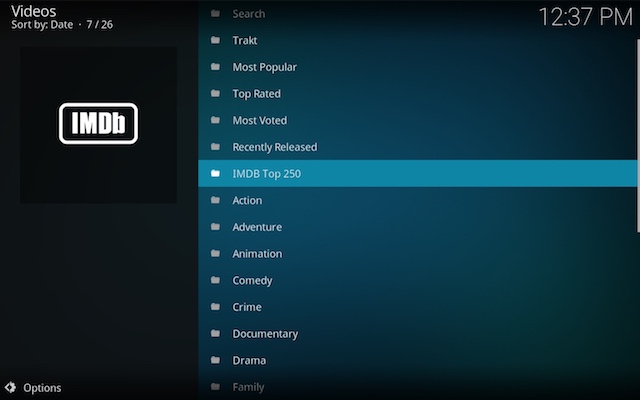 If you're a long time Kodi user, you would be familiar with the Pulsar addon for Kodi. Since it has been discontinued, a new team has forked the original Pulsar project and created Quasar. It lets you stream movies, but it works differently from most other add-ons on this list. It browses for movies using TheMovieDB and Trakt.tv and then calls on "providers" that search for the movie on streaming networks. This implies that you can stream from a large collection of movies from the Internet. Unfortunately, playback of a movie is pretty much a hit-or-miss, depending on whether there's a source available. Quasar supports only Kodi v16 Jarvis and above.
6. WWE On Demand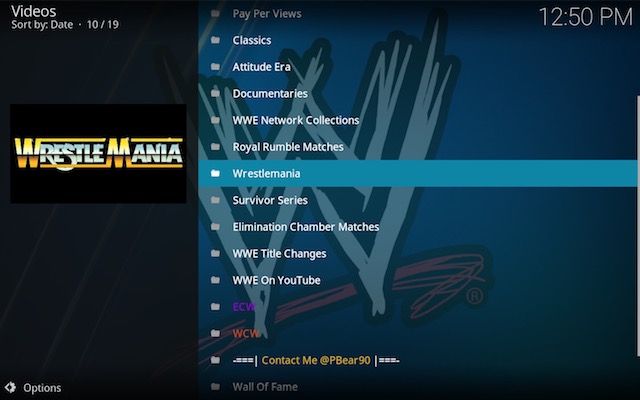 WWE On Demand, as you might have guessed, is the add-on that every die-hard WWE fan should have. It features a wide range of WWE videos, including WWE live, Classics, Documentaries, Attitude Era, along with WWE pay-per-views like Wrestlemania, Royal Rumble etc. You can browse for what's new, or search for a particular video. The developer provides support for the add-on via his Twitter account.
Source: http://thecommunityrepo.netai.net/zip
7. Project D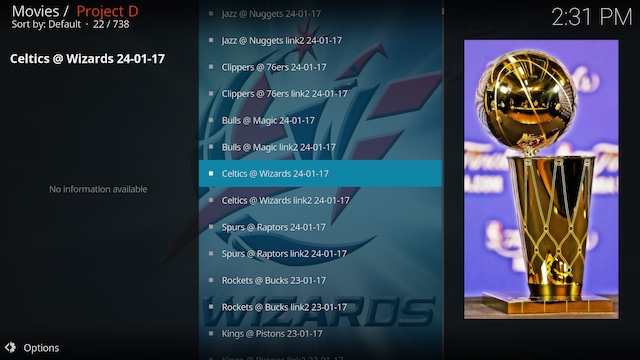 Project D brings sports replays for baseball, basketball, football, formula 1, NHL, NFL, Rugby and lots more. If you're a fan of any of these sports, installing Project D is a no-brainer. It also has a movies section but has a very limited amount of movies as of now. If you are looking to stream movies, there are much better options you can find on this list. However, if sports is how you roll, Project D promises to bring reliable streaming for a large variety of sports.
Source: http://repo.projectdaddon.com/ 
8. Gobble
Gobble is an IPTV add-on for Kodi that lets you watch worldwide TV channels. The add-on organizes channels by the country like the UK, US, India, etc. or you can browse channels by categories like wildlife, kids, etc. In my testing, I was able to get it working successfully for most of the channels. The only major gripe is that the stream quality for most of the channels isn't that great. So, all you cord-cutters, don't expect Full-HD streams from Gobble. Despite the lack of high-quality videos, I really like Gobble because it has worked for me consistently since the last few days.
Source:http://fusion.tvaddons.ag
9. Redemption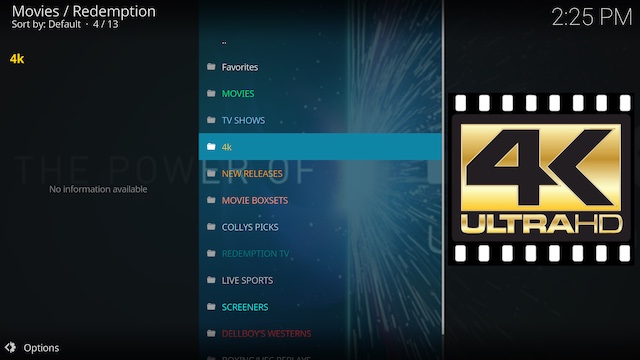 Redemption is another new Kodi add-on from the popular Echo team that lets you stream movies and TV shows. It has lots of categories like new releases, live sports, screener, etc. However, the eyeball-grabbing feature is the support for 4K movies. Various movie categories include horror, sci-fi, comedy and a lot more. I was successful in streaming from most of the movies in this section, although the 4K movies section doesn't seem to stream particularly well. But of course, like other Kodi add-ons, it is a pretty hit-or-a-miss when it comes to streaming.
Source: http://echocoder.com/repo/
10. Exodus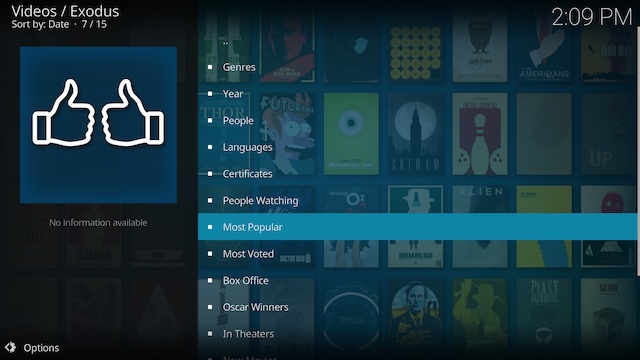 Exodus is perhaps the most popular streaming add-on in the Kodi community for a while now, but I'm including it in this list because of a good reason. The original developer, Lambda, has retired recently and the community has decided to take the development into its hands. So, it's definitely new beginnings for Exodus and the community has said that they would strive hard to make Exodus even better.
Originally meant to be a Genesis replacement, Exodus is the all-time favourite of the community because it's one of the most reliable and powerful add-ons when it comes to watching movies and TV shows.
Source: http://fusion.tvaddons.ag
SEE ALSO: How to Add Subtitles in Kodi v17 Krypton
Try These New Kodi Add-ons
So, this was my list of some of the new add-ons that you should try on Kodi in 2017. While some of them are straight out of the oven, some of them may not be as fresh, as I had to maintain the fair balance between newly discovered add-ons and add-ons that actually work. If you've recently discovered a new Kodi add-on, I'd love to hear about it in the comments section below. Also, while we are at it, which one of them do you think is the most reliable add-on?