While the complete freedom to set default apps on iOS is still a few years away, Apple seems more inclined than ever before to move in this direction. If the ability to change the default browser and mail app in iOS 14 was a sign of something big to come, the out of the blue option to set Spotify as the default music app in iOS 14.5 or later on iPhone and iPad surely shows that Apple is moving in the right direction. Over 300 million active users of the leading music streaming app are going to be happy. Whether you are a loyal Spotify user or just wish to change the default music app on your iPhone and iPad, let me help you get started.
Note: While we are focusing on Spotify for this article, the same steps can be used to set any music app including YouTube Music, Pandora, Tidal, and more as the default music player on iPhone.
Change Default Music App on iPhone and iPad Running iOS 14.5 or Later
Before trying out the quick steps, keep in mind a couple of important things.
Only Works When Using Siri
In the typical Apple fashion, the tech giant has kept the option to change the default music app on iOS 14.5 slightly under the wraps. Interestingly, there is no toggle inside the Settings app to set a music app as the preferred choice. So, how does it work?
Well, it is only when you invoke Siri and ask it to play a song that the ability to switch music app shows up. Once you have given permission to the virtual assistant to stream music through your favorite music app, it will automatically choose that specific app to play music from then onwards.
Do You Still Have to Add "Spotify" to the Command?
It's worth pointing out that you could already play Spotify music using Siri, you were forced to add "Spotify" in your command. For instance, you had to say something like, "Hey Siri, play my workout playlist on Spotify." "Hey Siri, play Justin Bieber songs on Spotify." To say the least, it didn't always seem convenient. 
However, with the introduction of this all-new feature, you no longer have to mention Spotify or for that matter the name of any music app at the end of the command. So, that's the welcome change.
Make Spotify the iPad/iPhone Default with iOS 14.5 or Later
To get going, invoke Siri on your iPhone either by pressing the side/home/power button of your iPhone or iPad or using the "Hey Siri" command.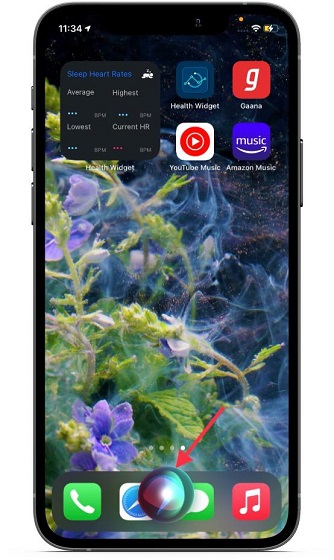 2. Now, ask the personal assistant to play a song, album, or artist.
3. If you are using multiple music apps, Siri will present you with a list of all the music apps and request you to select the preferred app.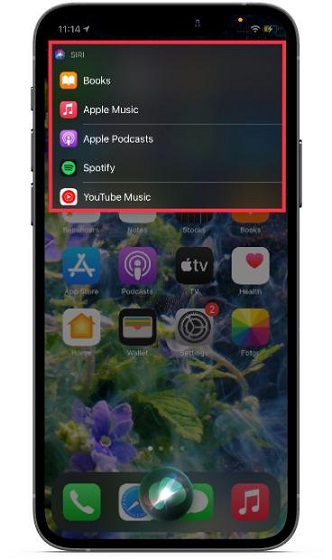 4. Next, Siri will ask for your permission to access your data. "I'll need to access your Spotify data to this. Is that OK?" Tap on Yes to proceed.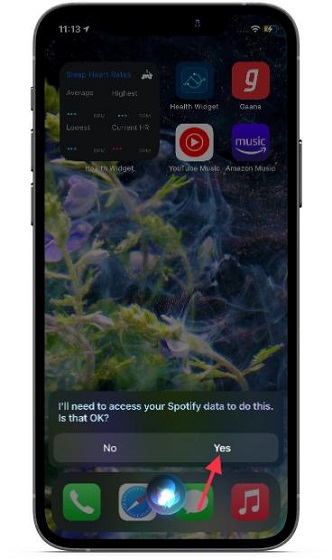 That's it! Siri will start playing the song. From now onwards, it will always stream music using your preferred music app.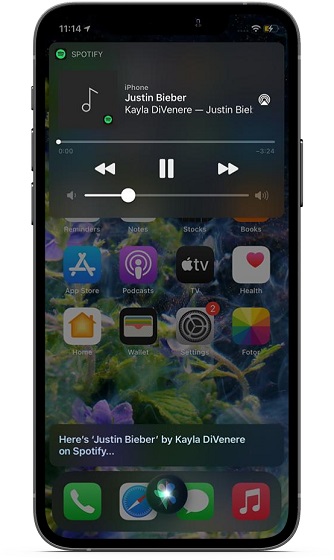 Set Default Music App on iPhone and iPad
So, that's the way you can set Spotify as your default music app on iOS and iPadOS. As is always the case with the beta version, this feature doesn't always work as expected. However, once Apple releases iOS 14.5 officially, I hope it becomes stable. Besides, I would want Apple to add a separate toggle/option in the same line as the browser/mail app for better control.
Notably, iOS 14.5 also lets you unlock your iPhone using Apple Watch. If you are yet to give it a shot, head over to our quick guide. Anyway, what's your take on this all-new feature? Make sure to share your feedback in the comments below.
---
Load More