Recently, Twitter announced that it was testing the capabilities of posting tweets with an increased limit of 280 characters. Unfortunately, the feature was only available to a very limited number of users to try out. That being said, we had previously covered a method on how to post tweets with 280 characters on PC. While the method worked fine, it was still a very tedious task and was only limited to PC. Luckily now, there is a method to post tweets up to 280 characters on Android as well. Wouldn't you love to know how? Well then, read on, as we show you how to post 280 character tweets on Twitter on your Android device:
Post 280-Character Tweets in Android Twitter App
Note: The following method requires root access and Xposed Framework to be installed. If you don't have it installed already, read our guide here. Also, this method only works on the official Twitter app, with the links provided below. It will not work on any other 3rd-party Twitter client such as TweetCaster or Falcon.
To begin with, uninstall any existing installations of the Twitter app. Next, download and install the Twitter APK file from the links given below. Choose the version according to your liking.
Twitter 7.17.0 (Download)
Twitter 7.18.0-beta.685 (Download)
Twitter 7.19.0-alpha.612 (Download)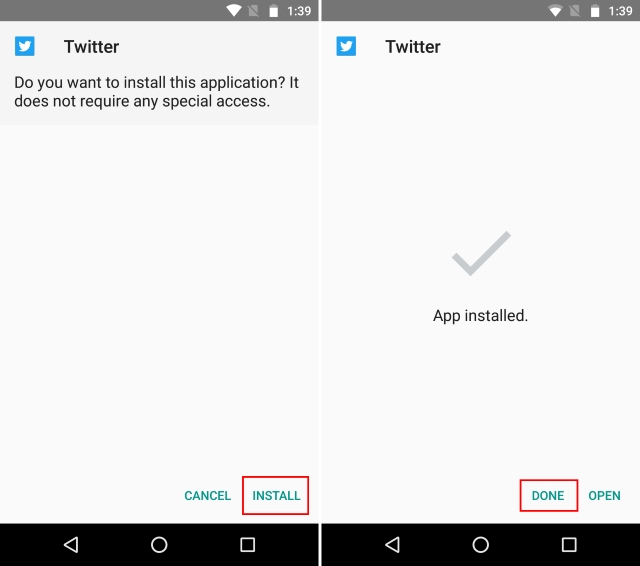 Next up, download and install the Tweeks Xposed Module from here.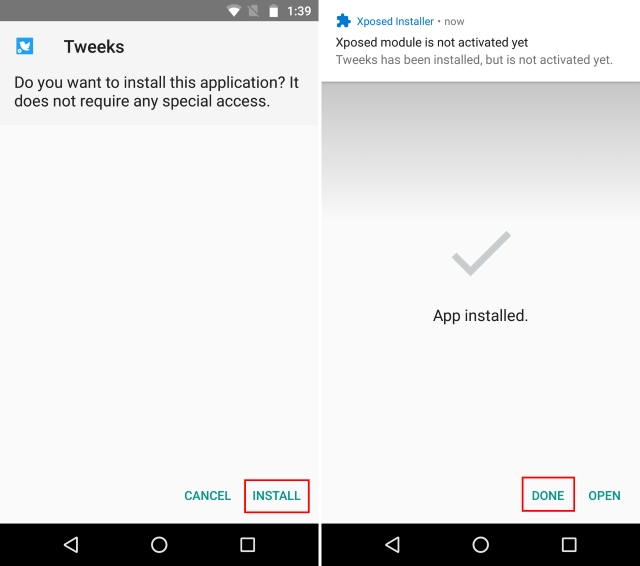 After installing the module, you'll be required to enable it from using the Xposed Installer. Open up the Xposed Installer app, and tap on the 3-dot hamburger menu button. Tap on "Modules" and enable the checkbox next to "Tweeks". After enabling the module, you'll be required to reboot the device.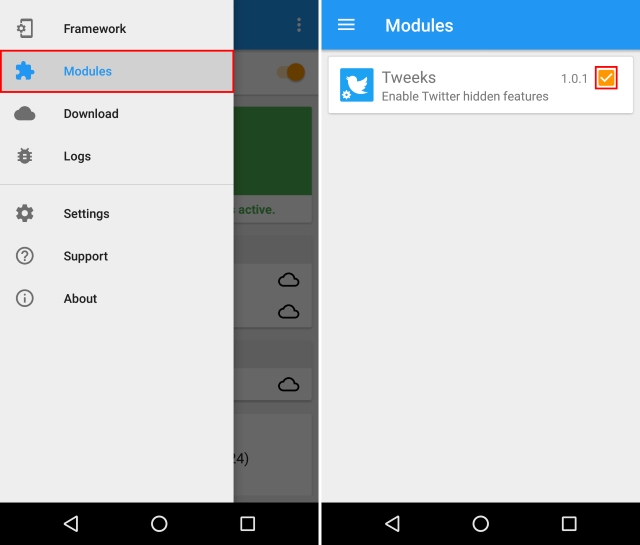 After rebooting the device, open up the Tweeks app. Enable the toggle next to "Enable 280 characters limit".
Now, log into your Twitter app. When you try posting a tweet, you'll notice a changed counter for the character limit. Instead of a numerical counter, you'll see a circular counter. Once you've finished writing your tweet, simply tap on the "Tweet" button to post it.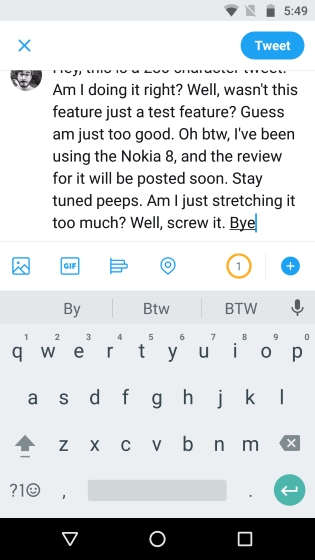 And that's it. Your 280 character tweet should now be posted. You can see the tweet that I posted here.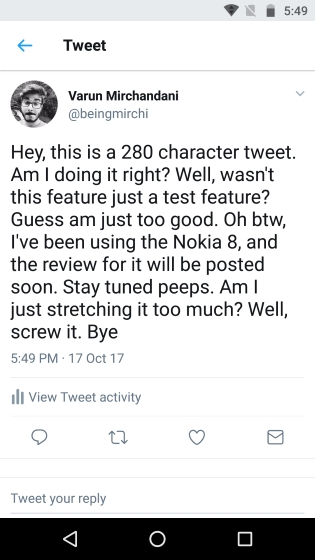 SEE ALSO: How to Download GIFs from Twitter On Your Phone
Tweet Your Heart Out With 280 Characters on Twitter on Android
It is nice to see Twitter listening to its users and bring over some much-awaited changes to its functionality. While the official update including this feature might still be a couple of weeks away, luckily everyone that has root access and has Xposed Framework installed can try it out right away. I know that I'll certainly be using it on my device. But what about you? Let us know your thoughts and share with us your experiences with the above-described method in the comments below.