With the Minecraft 1.19 update, the darkest areas of the game are finally open, and something scary is lurking in the shadows. But before you go on and encounter the Warden, you need to learn how to find the deep dark biome and the Ancient city in Minecraft. In this guide, we are going to help you with that. We have shared the best methods to reach the deep dark and ancient city in the game here. Just make sure you know how to fight and defeat Warden in Minecraft before stepping into this biome. That said, it's time to stop moving and start sneaking as we get into the deep dark biome of Minecraft.
Find Deep Dark and Ancient City in Minecraft (Updated June 2022)
We will first go over the process of finding the deep dark biome, followed by the methods of discovering the Ancient cities. But you can use the table below to directly skip to the cities section.
Note: This article was last updated on 9th June at 2:10 AM PST/ 2:40 PM IST.
Where Does Deep Dark Biome Spawn in Minecraft 1.19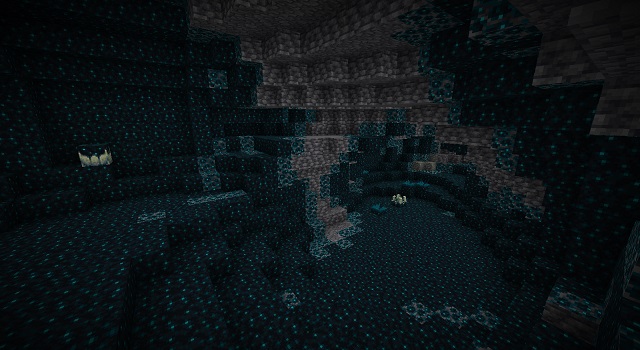 The deep dark is a caves biome that usually spawns below Y=0 world height in the overworld. It is a dimly lit biome covered by all types of sculk blocks. As for the mobs, only the Warden can naturally spawn here. Though, that doesn't stop other mobs from wandering into the deep dark from neighboring biomes.
How to Find Deep Dark Biome
To find the deep dark biome, the natural way involves going on mining adventures and keeping exploring below Y=0 until you come across sculk features. Then, you only have to follow the sculk features to discover the complete biome. But if you don't want to take the traditional route, there is an alternate method too.
Command to Locate Deep Dark
If you enable cheats in your world, you can use the following command in your chat to find the deep dark biome:
/locate biome minecraft:deep_dark
Unfortunately, this command only exists for the Java edition. We expect an alternative command to arrive in Minecraft 1.20 but there is no confirmation for the same. In any case, using the above command will reveal the coordinates to the nearest deep dark biome. You can then travel or teleport in Minecraft to reach the biome.
Where Does Ancient City Spawn in Minecraft 1.19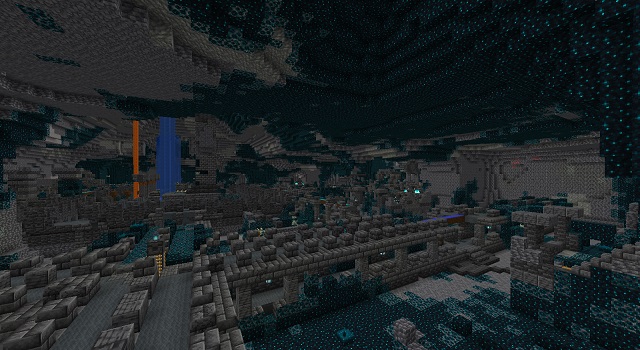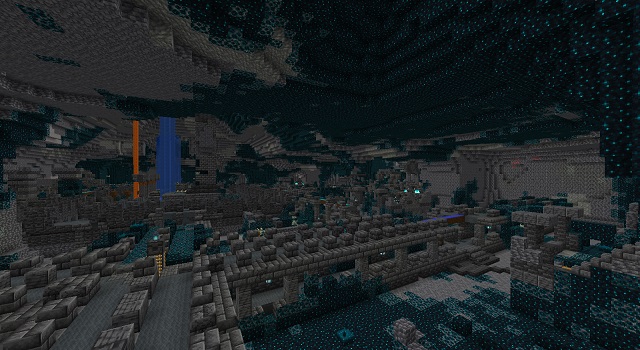 Just like the deep dark, the Ancient city also spawns only below Y=0 world height under the overworld. But it always spawns in a huge open area that can accommodate its size. Not to forget, even though it is the only structure that generates in the deep dark biome, not every deep dark has an Ancient city.
How to Find Ancient City
As you might expect, the developers suggest we follow the sculk features and explore several deep dark biomes to find the Ancient city. But that method isn't reliable if you are on an unlucky seed or just don't have enough time. So, we have collected some easier alternatives too.
Command to Locate Ancient City
You can use the following command in Minecraft's Java edition to find the coordinates of the closest Ancient city:
/locate structure minecraft:ancient_city
On the Bedrock edition, you can use the following command instead:
/locate ancientcity
You can use the commands in the in-game chat box to activate them. But make sure to activate cheats in your world beforehand. Moreover, once you reach this location, don't forget to check out the Ancient City portal in Minecraft. There are several speculations and rumors about the portal, and we have compiled them all in the article linked here.
Best Seeds to Find Deep Dark and Ancient City
The easiest and best way to find the deep dark biome and Ancient city in Minecraft is by spawning close to them. Fortunately, with the right seeds, you can get much more.
Bedrock Seed to Find Ancient City at Spawn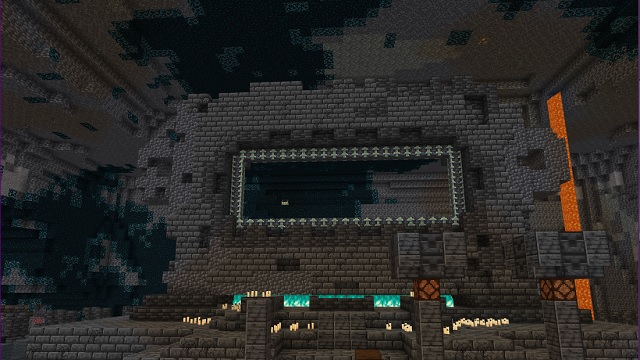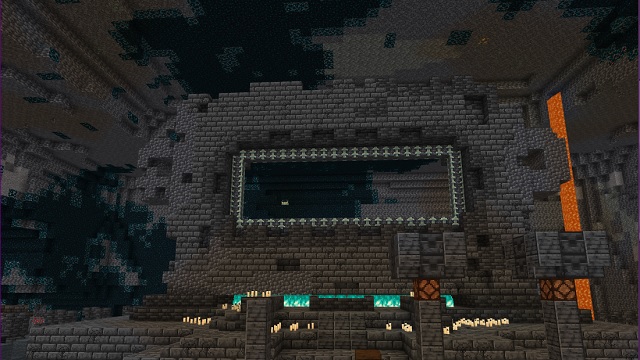 This particular seed spawns you on top of a snowy mountain. But beneath the same mountain is an ancient city waiting to be discovered. Yes, you will have to dig deep and for a long period, but it's all going to be worth it once you get the city's loot. And if you plan to visit the city as soon as you spawn, make sure to run away before the sculk sensor detects you.
Seed Code: -7969402200478764570
Spawn Biome: Snowy Slopes
Ancient City Coordinates: 8, -43, 136
Java Seed to Find Ancient City and Deep Dark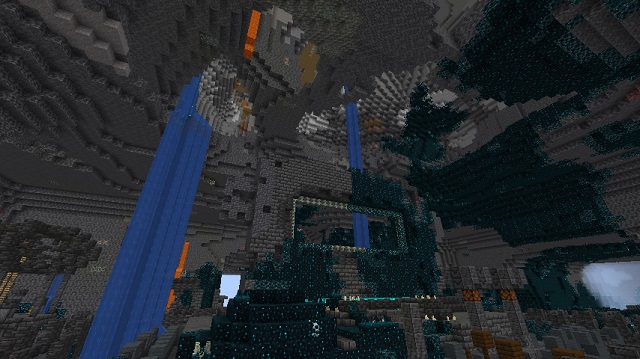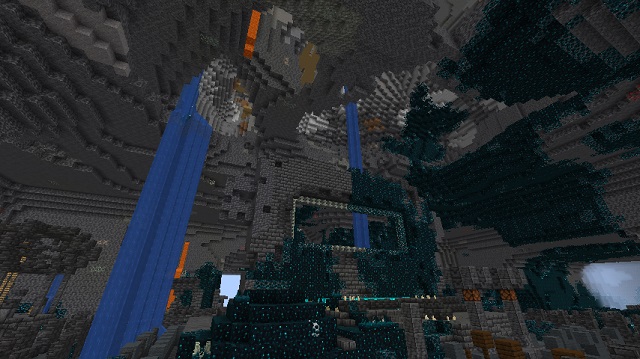 Unlike the Bedrock seed, this next seed doesn't only spawn you on top of an Ancient city but one that's glitched. Naturally, the ancient city is not supposed to have any mineshafts near it. However, this seed spawns a mineshaft right on top of the city. Due to the additional mobs from the mineshafts, exploration can be a bit dangerous in this seed. But all the extra loot would make up for it.
Seed Code: -3583656773070355489
Spawn Biome: Savanna
Ancient City Coordinates: 24, -42, 56
Find Deep Dark and Ancient City in Minecraft
If you want to continue easily getting access to the Ancient cities, you should head over to our list of best ancient city seeds right now. We even have a seed that spawns with a stronghold inside the city. However, make sure to learn how to teleport in Minecraft to save time while exploring each seed. However, if you want a break from the dark side of Minecraft, you should try to find an Allay in your world. It's a cute and friendly mob that follows you around and even collects resources for you. With that out of the gate, do you have another method to find the deep dark? Tell us in the comments!