Apple stresses that its advertising platform doesn't track users, nor does it follow them across apps and websites. Moreover, the Cupertino tech giant also states that the Apple advertising platform doesn't share personally identifiable user information with third parties. However, the company does use "Contextual Information" (more on this later) to serve personalized ads on your iOS device. So if you no longer want Apple to gather your personal information for targeted ads, let me show you how to block ad tracking on iPhone and iPad.
How to Block Ad Tracking on iPhone and iPad (2021)
Before getting into the settings to block ad tracking, let's first understand how it works, and more significantly, what sort of personal information does Apple collect to serve personalized ads to iPhone and iPad users.
Where do Ads Delivered by Apple's Advertising Platform Appear?
The ads delivered by Apple's advertising platform appear at three main places on your iOS device. This includes,
App Store: The ads appear based on your search queries. 
Apple News: The ads appear depending on the type of stories you like to read. 
Apple Stocks: The ads show up based on the type of stories you prefer to read. 
So, if you see personalized ads in these apps, you should know that Apple ad tracking is enabled on your iOS device.
What All Information Does Apple's Ad Platform Collect?
Apple states that its advertising platform may use Contextual Information to serve ads. If you are wondering what all information the company has access to, then let me tell you that it includes your device information, device location, and search queries.
Device Information: OS version, network provider and connection type, your keyboard language settings, and device type.
Device Location: If you have granted App Store or Apple News access to your location, the Apple advertising platform may use your location to serve geographically relevant ads.
Note: Apple asserts that your precise location is not stored. Besides, it also mentions that profiles are not constructed from the device location information.
Searches on the App Store: Apple advertising platform uses queries based on the search to serve ads.
Apple News and Stocks: Apple advertising platform keeps a tab on the type of story you read and serve ads accordingly.
What are Segments and How does Apple Use Them to Deliver Targeted Ads?
Apple says that its advertising platform creates segments that are groups of people that share similar characteristics. It uses information about you to determine your specific segment and delivers targeted ads accordingly.
To be more precise, Apple uses information like your account information ( such as your name, address, age, gender, and devices registered to your Apple ID account information), downloads, purchases, and subscriptions (such as movies, TV shows, music, books, and apps you download), Apple News and Stocks (such as the topics and categories of the stories you read and the publications you follow).
To protect user privacy, Apple serves targeted ads only if more than 5000 people meet the targeting criteria.
Block Apple Ad Tracking on iOS/ iPadOS Devices
Launch the Settings app on your iPhone or iPad.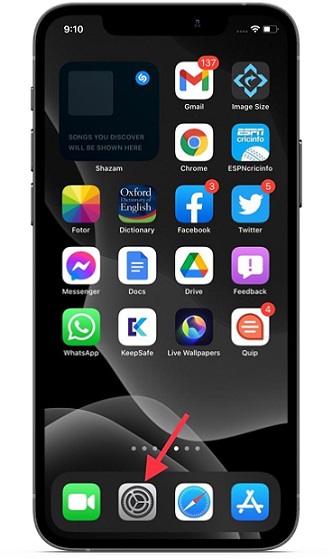 2. Now, tap on Screen Time. 
3. Next, tap on Content & Privacy Restrictions.
4. Make sure the switch for Content & Privacy Restrictions is enabled.
5. Then, tap on 'Apple Advertising' under the Privacy section.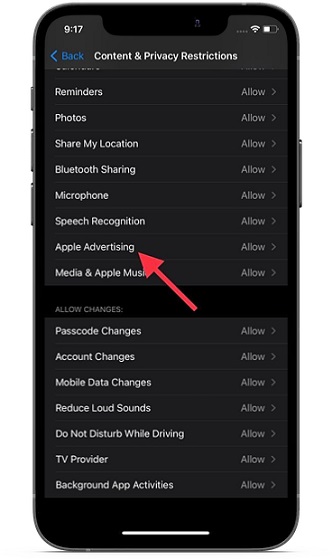 6. Now, you may need to enter your screen time passcode. Finally, choose 'Don't Allow' to block apple advertising.
Block Personalized Ads on iPhone and iPad
Apple also allows you to disable targeted ads on your iOS/ iPadOS device. Bear in mind that turning off personalized ads will only limit Apple's ability to deliver relevant ads to you. Furthermore, disabling personalized ads won't reduce the number of ads you receive.
Open the Settings app on your iPhone or iPad.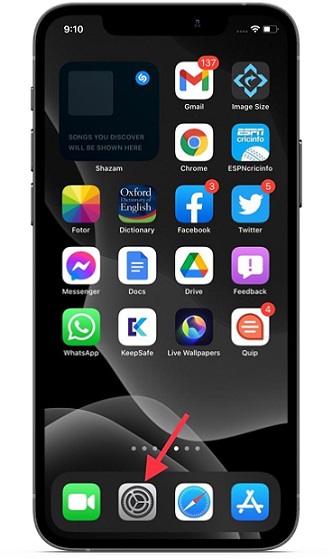 2. Now, tap on Privacy.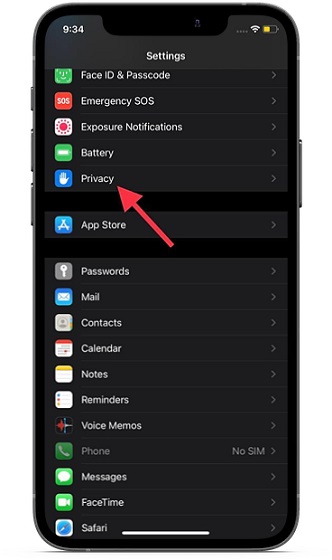 3. Scroll down to the bottom and tap on Apple Advertising.
4. Next, turn off the switch next to Personalized Ads.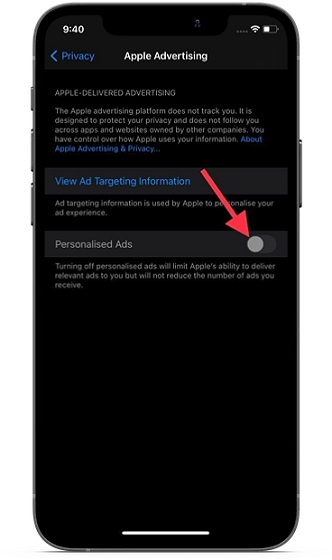 Stop Apple Advertising on Your iPhone or iPad with Ease
That's pretty much it! Now that you know how Apple's ad platform works, what all information it collects, and how to disable ad tracking on iOS, you should do the needful to safeguard your personal information. Even though Apple is quite reliable in terms of offering the needed security and privacy to your data, you should go by your own instinct.
By the way, what do you have to say about Apple advertising and the sort of controls it offers to you? Share your opinions with us in the comments section below.
---
Load More