Discord – the free chat service for gamers – is very popular, in fact, Discord has 140 million monthly active users. A lot of that is because the app is easy to use, and managing servers on Discord is also pretty easy. While Discord is quite powerful at what it does, there is always a scope for adding more features. After all, not everyone uses Discord the same way. To customize a Discord server to your liking and add new features, Discord allows you to add bots to the server. So, here is how to add bots to your Discord server in 2021.
Note: Adding bots to a server requires you to have "Manage Server" permissions on the server you're adding the bot to. We will discuss how you can obtain these permissions on your server as well, so read on.
Find and Add Bots to Discord Server
Discord bots can add a ton of new functionality to servers. They can also offer fun activities to do with members of the server. In this article, we will discuss how you can add bots to your Discord server. Plus, we will also discuss how you can find new bots for your Discord server because many people struggle to find new or helpful bots.
How to Find Bots for Discord in 2021
Before you figure out how to add bots to a server, let's take a quick look at how you can find useful Discord bots in 2021. There are a couple of ways to do this, but the easiest one, and the one I use most often, is heading to the unofficial Discord Bots website.
Here you will find the most used Discord Bots right on the front page itself, and you can use those on your server if you like.
There's also a handy search option on this website that you can use to find bots for your use case. Once you have found a bot (or multiple bots) that you want to add to your server, move on to the next section to learn how to integrate Discord bots to your server.
Apart from that, you can check out the following websites to find Discord bots for your servers:
How to Add Bots to Discord Server in 2021
Adding bots on a Discord server is rather easy, as it should be. All you need to do is log into your Discord account in a browser, and you're good to go. I'm assuming that you have already selected the bots you want to add to your Discord server. Once you have the bots that you want to add to your server, follow the steps below:
Go to the Discord app website, and log in to your Discord account. Select the server you want to add the bots to and click on the drop-down arrow next to the server's name.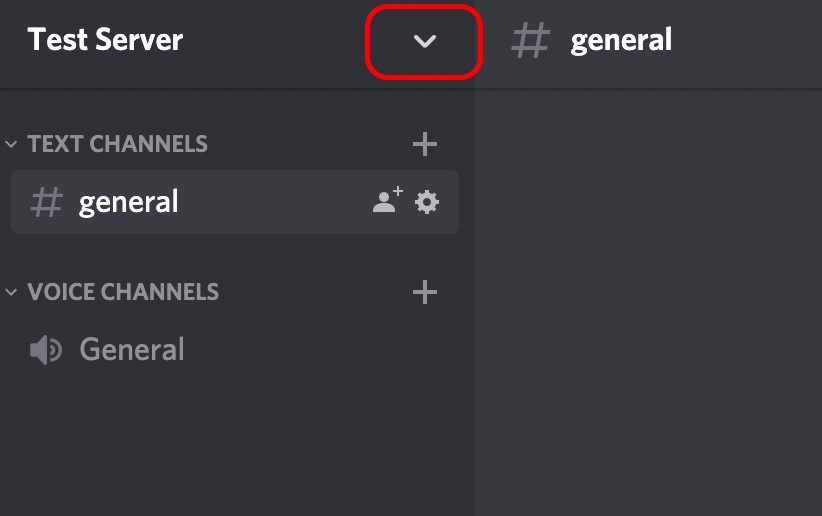 Go to 'Server Settings' from the drop-down menu.
Click on 'Roles', scroll down, and enable 'Manage Server' permission under the General Server Permissions section. Once done, click on 'Save Changes'. Do make sure that you only allow trusted individuals to manage the server and not everyone.
On the Discord bot website mentioned above, find the bot you want to use and click on Add to Server.
On the next page, select the server to which you want to add the bot from the 'Add to Server' drop-down menu, and click on Continue.
Confirm the permissions that the bot will take on your server and click on Authorize.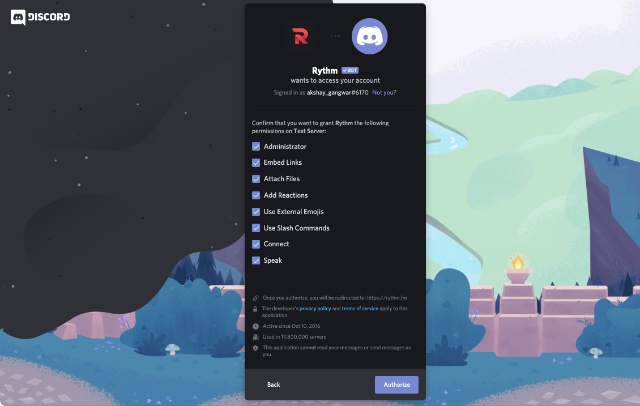 That's all you need to do, and the bot will be added to your Discord server. You can use bots to extend the functionality available on your server or add fun things to do with your friends.
Note: A lot of Discord bots are also hosted on GitHub. To install those, you can read the Wiki for these GitHub projects to find the installation guide for the bot. It is not feasible to cover them in an article, as the methods differ from bot to bot.
Easily Add Bots to a Discord Server
Now that you know how you can add bots to a Discord server, go ahead and enhance your server with awesome bots that you find useful. There are many bots available for Discord, and you can look through the article and website I mentioned to find some of the best ones out there. Also, we have created a separate list for Discord music bots, so go check them out too. You could also check out the best Discord servers for Minecraft, the best servers for Among Us, and even Valheim if you still play any of these games. As always, we would like to know your opinion on Discord bots, as well as the app itself. Share your thoughts in the comments section below.