If you're a gamer, you obviously know how important it is to communicate with your team members, in order to have a successful game. While most games these days allow players to communicate with each other using some sort of in-game mic, they are usually not very great. So, if you're looking for in-game chat apps, to allow you to chat with your teammates, and other players in your group, here are the 6 best voice chat apps for gamers:
1. Discord
Discord is a free chat service that allows players to chat with other members in their Discord group, through voice, or even text chat. Players can make a list of friends, to quickly be able to contact them, whenever they need to. The service can be used directly on the web, or players can download the app. Since it is available as a web service, players can quickly join servers, and begin communicating.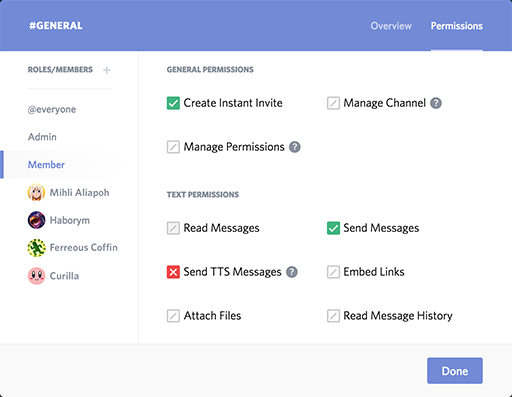 Feature-wise, Discord offers a lot. Players can create custom hotkeys, and use Discord as an in-game overlay. The overlay feature is pretty useful, because it allows players to have a seamless interaction with both the game that they are playing, as well as all of the people they are communicating with, using Discord. The service also allows players to set individual volume levels for other players, so it's easy to increase the volume for people you want to listen to, and decrease it for others. Couple that with the low resource, and bandwidth usage of Discord, and you easily have a winner. Apart from that, Discord also offers IP, and DDoS protection, so you don't need to worry about anyone DDoSing your server.
Download (Available for Windows, macOS, Android, iOS; Linux version coming soon)
2. GameVox
GameVox is another great service that you can use to create and manage your own chat server. They offer a free standard server, which is perfect if you're only just starting out, and want to give the service a try. One of the best features about this service is the way it handles adding new people to the group. The server admin can simply share a link with whoever they want to add to the server, and they can simply follow the link to join. No need to input any addresses and passwords.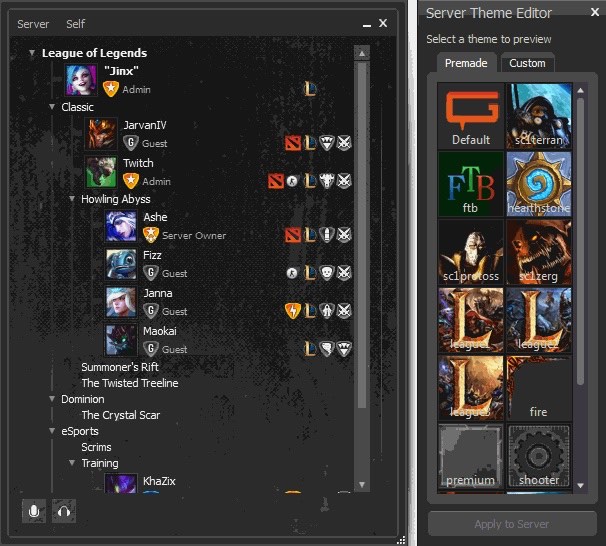 GameVox also offers custom themes for the servers that can be used to give your server a personalized look. Admins can even customize the user layout for their server. GameVox uses the latest voice codecs, which results in the low latency that they boast of. Admins can create and customise badges, assign badges to users, set users as priority speakers, and much more. GameVox is powered by Overwolf, which allows it to be kept as an overlay on games.
Download (Available for Windows, macOS, Linux)
3. TeamSpeak
Another option you can look at, for your in-game chat needs is TeamSpeak. It uses the Opus codec (also used by Discord), for voice chat, and achieves some really low latency times with it. For admins, TeamSpeak offers a lot of permissions that they can use to control, and manage their servers. This is in contrast to Discord, which offers a significantly lesser number of these, in order to keep the app simple, and easy to use.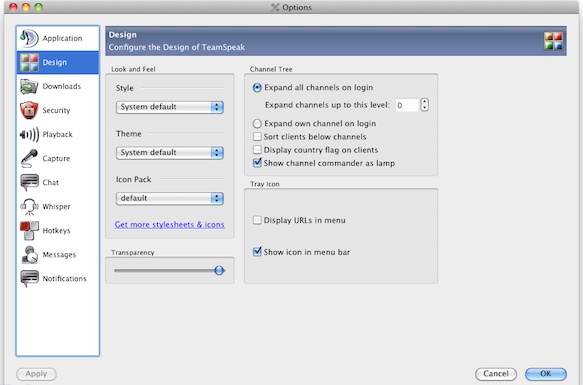 TeamSpeak supports AES encryption, which can be enabled by the admin. This ensures that all communication inside the server is encrypted, and can't be accessed by anyone other than the users in the server. The cool thing about this, is that encryption can be enabled server-wide, but it can also be enabled for specific conversations. TeamSpeak also offers a lot of customization options for servers, including themes, sound packs, designs, and much more. While Discord is perfect for a smaller team of players, TeamSpeak is exceptionally good at handling servers with a larger number of people.
Download (Available for Windows, macOS, Linux, Android, iOS)
4. Mumble
Mumble is a VoIP application that comes with encryption always enabled. This is good, because it means that your data is always secure on the servers. Mumble supports low latency audio streaming, so you will experience minimum lags while chatting with your friends. It also supports positional sound, which gives the game you're playing a much more realistic, and immersive feel.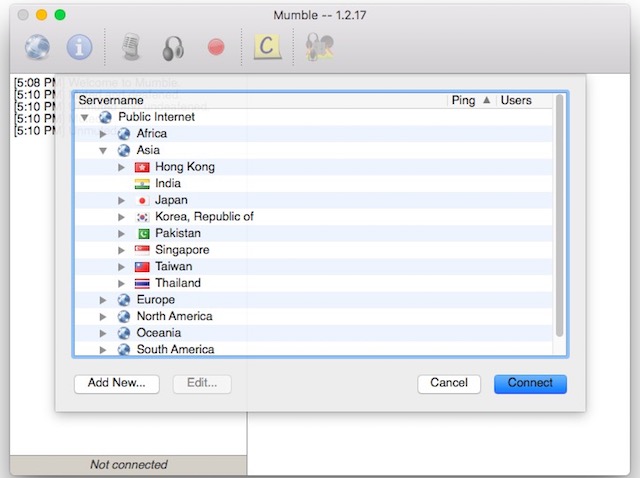 Mumble gives the server admins a plethora of user permissions, which they can use to manage, and control the users on the server, and almost every aspect of it. It also comes with an in-game overlay, like the others in this list, which can be very useful, as well. Apart from the features that Mumble already offers, players can use "Ice" middleware, to get additional features in their Mumble server, such as web interfaces, channel viewers, authenticators, and many more. Mumble also has mobile applications, that have been developed by third party developers.
Download (Available on Windows, macOS, Linux, iOS)
5. Curse
Another good option that you can look at, is Curse. Curse is a VoIP service that has an exceptionally good UI. It has features such as support for rich embedding, @ mentions, attachments, and much more. The content in the Curse application can be upvoted by players, by using the popular gaming acronym "GG", which just goes to show how gamer-oriented this service is.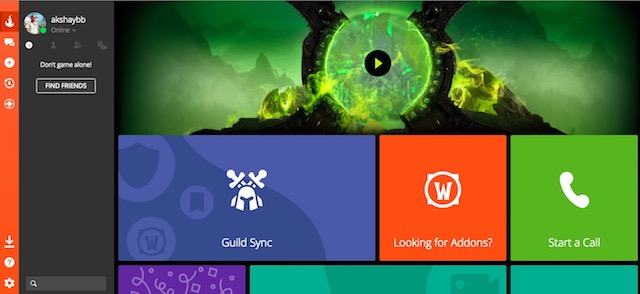 It supports voice activation, and push-to-talk, so you can choose whichever suits you best. Also, Curse uses a custom audio engine, along with techniques such as packet-loss concealment, to give users a great audio experience. Curse supports in-game overlays, and also works behind the scenes to protect users from DDoS attacks.
Download (Available on Windows, macOS, Android, iOS)
6. Raidcall
Raidcall is a free VoIP service that you can consider for using as your in-game chat app. One of the great things about this service, is that is really light on system resources. You can run this app, and you wouldn't notice much of a difference in the performance of your system while gaming. However, the biggest feature of this service, is that it can support up to 100k users in the same Raidcall group. The sound quality is good, and it also comes with additional features, such as voice recording, noise reduction, poll, announcements, and a lot more.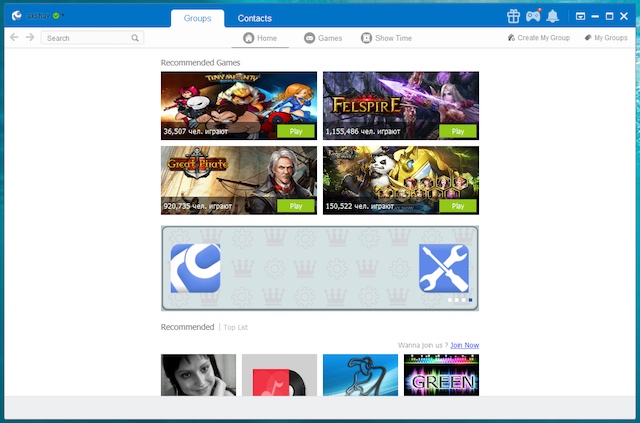 Users can use Raidcall to transfer files, keep chat records, share YouTube videos, etc. Raidcall servers support themes, and emoticons for customization. Also, if you're streaming a Twitch video, you can still use Raidcall to chat at the same time.
Download (Available on Windows)
SEE ALSO: 15 Amazing Games Like Age of Empires You Can Play
Use these Voice Chat Apps to Communicate with Your Clan
Proper team communication is an important part of winning any co-op multiplayer game, and these VoIP apps, and services will definitely help you communicate with your clan more effectively. If you're still using Skype, you should definitely check these out for your gaming needs.
So, what chat applications do you use for communicating with your team? And what games do you guys play? Also, if you know of any other great voice communication apps meant for gamers, do let us know about them in the comments section below.