The 2018 edition of IPL began with chart-busting viewership stats this weekend, especially in terms of the number of users who viewed opening matches on the online video streaming app Hotstar. The app recently overhauled its user interface to engage more users, offered free access to Jio and Airtel users, and added a prediction game to keep viewers glued on to the app for the entire duration of the match and several minutes around it.
While that gave the app great numbers from users, in order to secure its future on the revenue front, Hotstar is heavily pushing its native ad platform for small and medium businesses. The SMBs can market their products using pre-roll or mid-roll video ads of varying length to specific users, based on the demographic and language of their viewership, as well as the teams playing the matches. With full front page ads in today's Times of India, Hotstar is signalling potential businesses about the opportunity to cash in on the IPL hype.
The ads also highlighted the great numbers from the opening weekend of the tournament, with 42 million overall users (2.3 times IPL 2017 figures) and a peak concurrency of 4 million viewers. In comparison the number was 1.8 million for last year's IPL.
Currently, Hotstar AdServe is only available for IPL, for which Star India has acquired exclusive broadcasting rights for the next five years.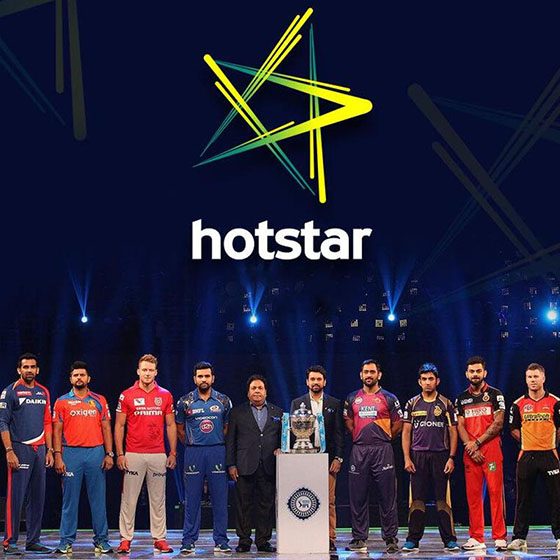 These ads will be extended to other live sports telecasts and entertainment programs over the coming weeks. Hotstar's new ad platform is seen as a measure to tap into the increasing consumption of online video-on-demand content in India, which is because of the compelling prices of mobile data. Earlier the ads on Hotstar were tendered via Star India and were mostly limited to big brands that could endure huge advertising bills. Now, with the independent ad platform, not only is advertising on Hotstar much cheaper but can also be highly targeted and effective.
Hotstar, which although has a subscription-based service to compete against the likes of Netflix, Amazon Prime, or traditional TV service providers, gets most of its viewership from free users. This ways advertising – not limited to large enterprises – makes a lot of sense in terms of revenue generation.
Hotstar, which already garnered more than twice the number of viewers from last year's IPL in just two days of the tournament, is eyeing a revenue of ₹2,000 crore from its ad service throughout the tournament.
But with the stats of two days already crushing those for the entire 2017 league, Hotstar's revenue might leap much higher than expected, especially because of its commentary in six different languages including Telugu, Tamil, Kannada, and Bengali.
---