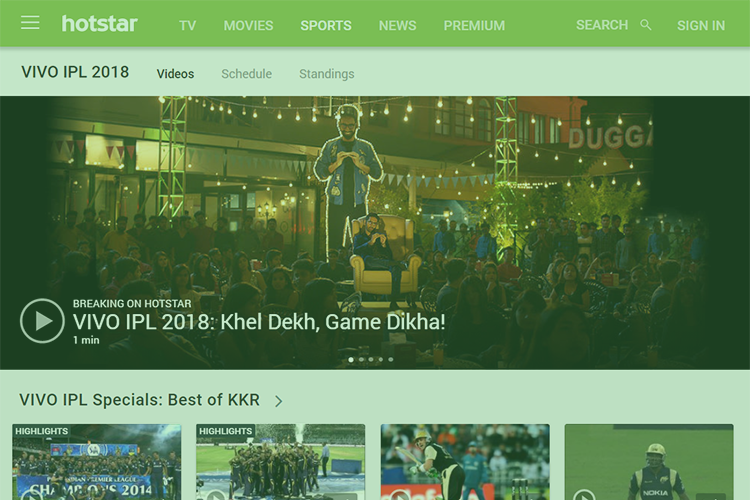 With IPL around the corner, Hotstar will see the kind of app streaming numbers that could rival even the upcoming FIFA World Cup. Indeed the company expects this to be the breakout year for live sports streaming in general and is reportedly preparing an arsenal of engagement points for users before the IPL begins.
IPL Goes Paid
The Ken reports that Hotstar (Paywall) will charge users to watch IPL for the first time. You will be able to choose between two subscription plans after being allowed to watch for 'free' for ten minutes. One of those is the newly-launched All Sports package which we wrote about yesterday.
Prediction Game
Hotstar also wants to drive up engagement through an in-app ball-by-ball predictor game and emojis with rewards and incentives. The predictor game involves guessing the outcome of a ball before it is bowled. "The idea is to drive stickiness, to keep them engaged for more than 10 minutes and glued to the match within the app," the report says quoting an anonymous executive.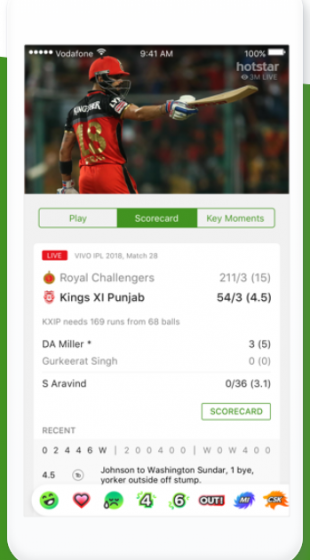 Improved UI
In addition, the app is about to get some UI changes to supposedly improve the user experience and surface these engagement touchpoints as well as other interactive elements. While it's commendable that Hotstar is trying something new and these features are likely to bring in the engagement metrics it's craving, it seems impractical to be interacting with a screen while watching a match casually.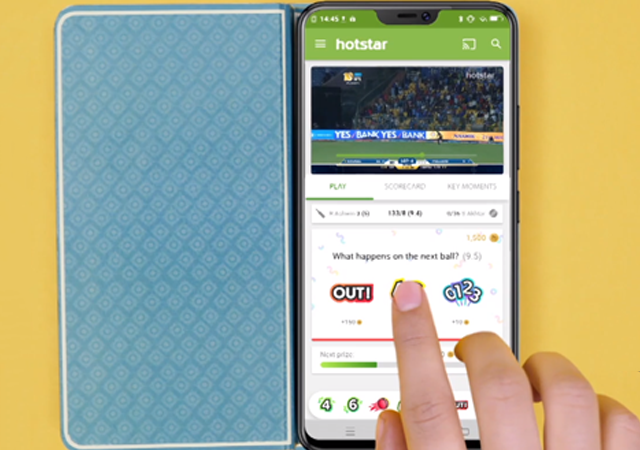 Free IPL for Airtel, Jio Subscribers
Finally, Hotstar tied up with Reliance Jio and Airtel to bring free IPL streaming to Airtel TV and JioTV. Interestingly, the executive also said 80 percent share of the data consumption market is owned by Reliance Jio and Airtel, with Vodafone-Idea being a "non-player". Hotstar will be showcased in the Airtel and Jio apps and once they download the Hotstar app, the feed will be made free for them. Hotstar is India's most popular video streaming app and the IPL season looks set to cement its spot at the top of a market that's getting increasingly crowded.
---