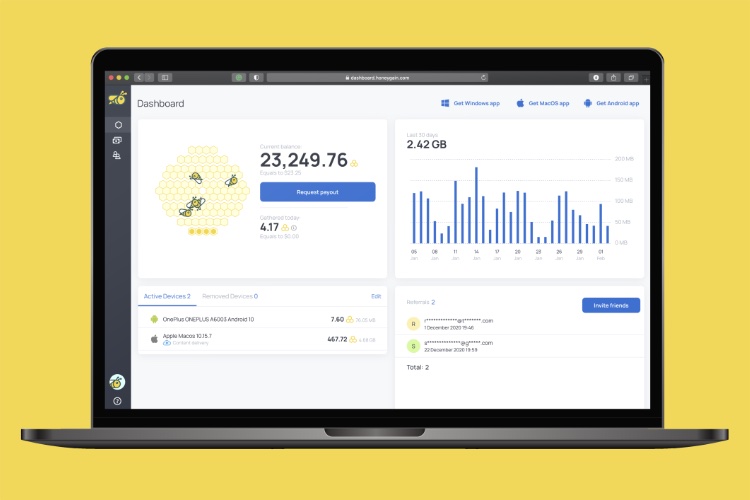 If the last few years have taught us anything about technology, it's that, it is moving towards a decentralized future. I, for one, am ready for that future. Decentralization puts the power back in the hands of consumers, even providing them with passive money-making opportunities. Well, if you are looking for an app to make money passively, your search ends here. Honeygain is an app that lets you earn money passively by sharing your device network connections. In this article, we are going to tell you all about it.
What is Honeygain?
Honeygain is a suite of applications for your Windows, Mac, Linux, and Android devices that lets you make money. Launched back on May 24, 2019, it is the world's first crowdsourced web intelligence network with open access for participation. It is considered the best passive money making app compared to all other similar network-based solutions.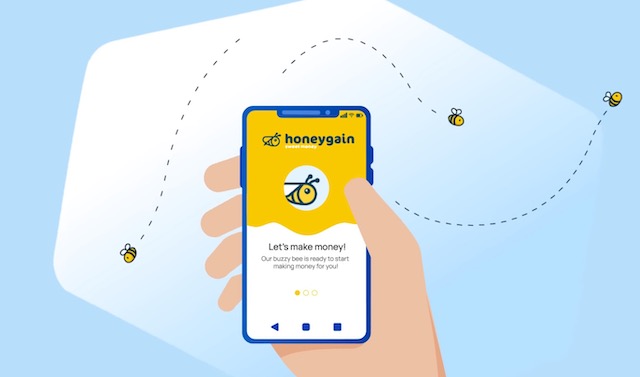 How Can You Make Money Using Honeygain?
Making money with Honeygain is easy. All you need to do is download and install its apps on your smartphones and/or computers, and connect them to the internet. Once connected, there are two different ways that you can make money using the app.
Make money with Honeygain by Sharing Your Network
After you install Honeygain, it will start sharing your unused data with the Honeygain network. And depending on the amount of data you share, Honeygain will start making money for you even while you sleep. Honeygain pays its network members $1 for every 10GB of shared data. The best part is that it doesn't have any noticeable impact on your network performance as it intelligently shares data depending on your usage.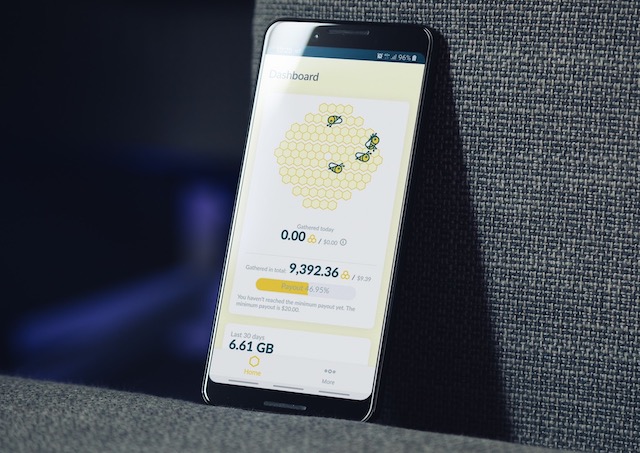 Make money with Honeygain using Its Content Delivery
Content Delivery is a new offering from Honeygain (currently in beta), which the company launched to give its users a stable monthly passive income. With Content Delivery, you will not be paid for traffic, but for the time CD is active and your device is connected to Honeygain's content delivery servers.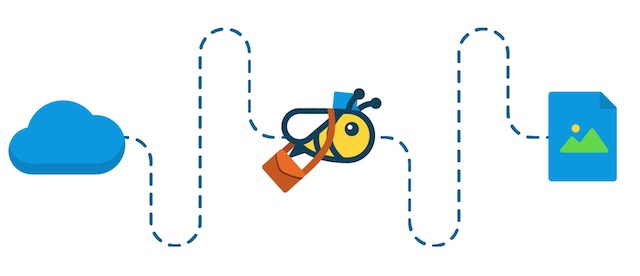 It means your earnings will be stable as it will depend on how much time you are running CD on your devices. Honeygain uses its Content Delivery platform to share bandwidth-intensive content such as images, videos, audio, streaming, heavy websites, IPTV, VOD, social media, or VoIP services.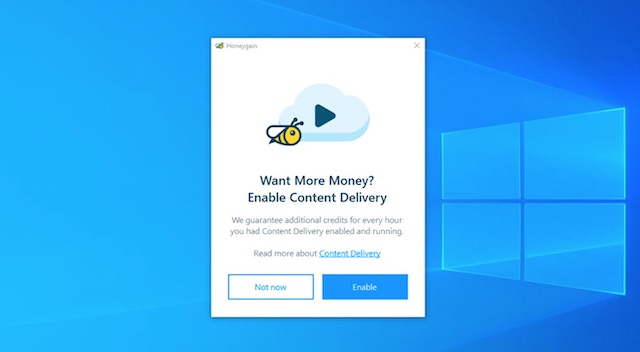 Remember that your earnings will depend on the time devices are connected to the CD platform, thus giving you a fixed earning. The best part is that you can run both CD and network-sharing at the same time and increase your earning potential even more.
Make Even More Money Using Referrals
If you are ready to put some effort into growing your earnings, you can use Honeygain's referral program. The only work you have to do is get new users to signup using your referral link. Once they sign up and start making money, you will get 10% of what your referrals make for perpetuity.
How Honeygain Can Afford to Pay Me?
Honeygain uses its shared network to provide services to businesses. They provide services including SEO, business intelligence, brand protection systems, application testing, content delivery, price comparison, and more. Honeygain charges its business partners for these services and then passes on a cut of its earnings to its users.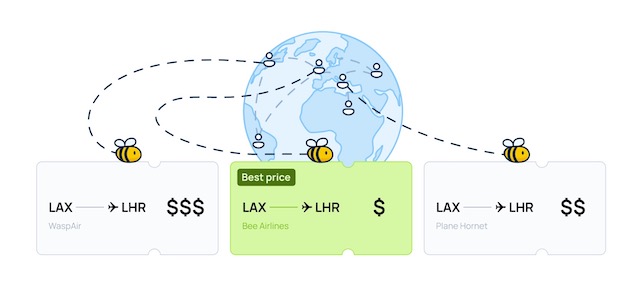 Is Your Data in Danger?
With Honeygain, your data is always safe. The company only uses your IP address for network sharing and your email ID for account creation and payment purposes. Apart from that, it doesn't track or collect any personally identifiable information.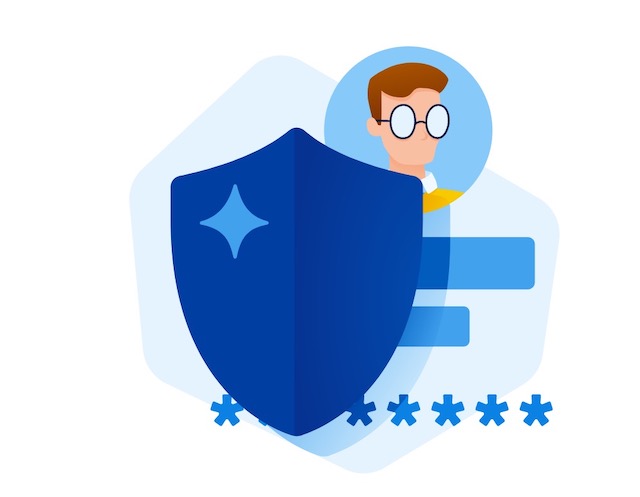 Not only that, Honeygain only does business with trusted partners and reputable ​Fortune 500​ companies to ensure your privacy. And finally, it encrypts all the connections made through your device in the app itself. Since the data is encrypted, your privacy is always protected. Also, the app never accesses your storage and there are no bundled software and adware.

If there's still any doubt in your head, you will be happy to know that Honeygain created its privacy policy based on the best personal data protection regulations such as the GDPR and CCPA. You have nothing to worry about when it comes to your data. Honeygain takes privacy very seriously and does everything to ensure that its users are protected.
How Much Money Can I Earn Using Honeygain?
Honeygain is an excellent source of passive income, and while it cannot replace your full-time job, it can cover your daily morning coffees or your Netflix and Spotify subscriptions. You earn $1 for every 10GB of data shared. Apart from that, you can use its Content Delivery platform to make money based on the time you are connected to the network.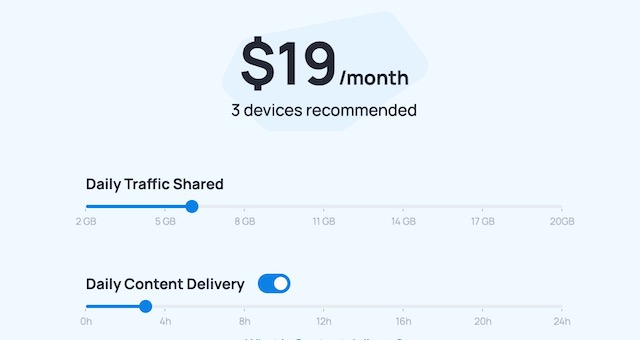 You can earn extra by referring new users and getting 10% of what your referrals make. There's a handy tool on Honeygain's website that shows you the amount of money you can make depending on a shared network and content delivery uptime. For our readers, Honeygain is also giving a one-time $5 joining bonus. To get the bonus, sign up using the link below and use code BEEBOM.
Create Your Own Passive Income Source with Honeygain
Honeygain is an excellent service that leaves all the other money earning apps in the dust. It's reliable, offers you a stable income, and doesn't attack your privacy. The app is available for Android, Windows, macOS, and Linux operating systems. So, If you ever wanted to make extra money on the side, click on the link below and check it out. You won't be disappointed.
---
Load More