Launched last year with Google Assistant on-board, the Google Home has quickly become one of the most popular smart speakers available in the market. While the audio quality of the device isn't really bad, it isn't anything to write home about either, but the thing that actually makes it a much-wanted product is the software that powers it. Google Assistant is something most of us have used in our smartphones irrespective of whether we use Android or iOS, and it is this very software that turns the Google Home into the powerhouse that it is. However, no matter how highly most of us think of Google Home, it is far from perfect, so in case you're looking for something different, here are the top 10 Google Home alternatives you can buy:
Alexa-powered Google Home Alternatives
1. Amazon Echo
Echo is a Wi-Fi and Bluetooth-enabled smart speaker powered by Amazon's voice-based intelligent personal assistant, Alexa. It was the very first device from the company to have been launched with Alexa-based voice controls built right in, and remains one of the very best smart speakers to buy in the price range. In fact, the Google Home or anyt other smart speaker for that matter has been launched to take on the Amazon Echo.
At launch, the Echo had very few 'skills' to speak of, but subsequent software updates have greatly increased the device's capabilities, and it can now do dozens of tasks, like inform you about the latest market price of Bitcoin, calculate your mortgage payments or even reveal the ingredients in your favorite cocktail! All in all, thanks to Alexa, the Echo is one of the very best smart speakers you can buy right now.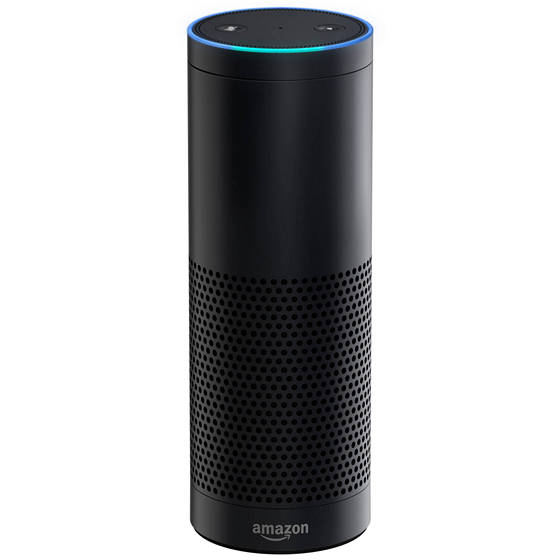 Unlike the Google Home that comes in only one flavor, the Amazon Echo has quite a few variants, so in case you want get a taste of Amazon's AI-based digital assistant but is unwilling to drop nearly $200, you can always check out the Tap that is basically the cheaper, more portable version of the Echo. As you'd expect, it is also powered by Alexa, which means it also comes with pretty much the same set of skills, but at just $129.99, costs $50 less than its pricier sibling. You can also buy the Echo Dot that comes with a $49.99 price-tag and can turn your older 'dumb' speakers into smart ones by adding Alexa functionality to them. It does come with a small, built-in speaker, but can also be hooked up to third-party speakers via Bluetooth or a 3.5mm audio cable.

Buy From Amazon: ($179.99)
2. Omaker WoW
With Amazon opening up the Alexa SDK to third-party developers, many tech companies and electronics manufacturers are starting to launch their own speakers and smart home products with Alexa built-in. The Omaker WoW is one such device that works as a hands-free, voice-enabled smart speaker powered by Amazon's AI-based digital assistant. Being powered by Alexa means it comes with most of the skills that the Echo devices come with, and that's obviously quite a comprehensive list. The WoW can play all your music from streaming services like Spotify, and you can control the playback using just voice-commands for the most part. You can also check the weather, hear the news, control smart home devices, order a pizza, and more.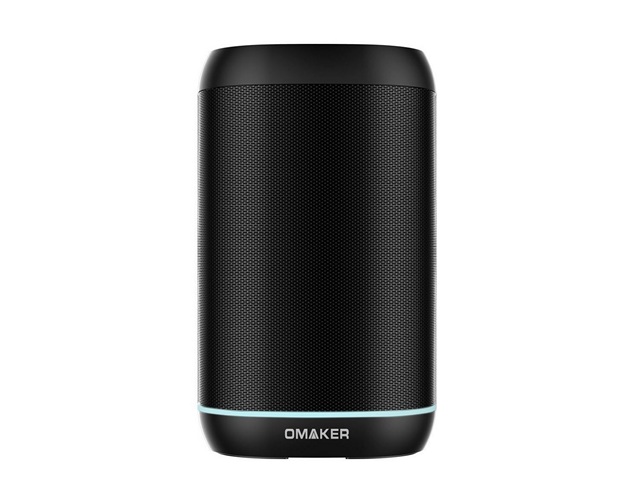 The device comes with both Wi-Fi and Bluetooth connectivity and, features dual 4 watt speakers that can stream high-definition 192khz / 24bit and 44.1KHz / 16bit audio. You can also pair multiple WoW speakers together through the Omaker App and listen to the same music throughout the house at the same time. Oddly, though, the Omaker app seems to be only available on Android and not on iOS.
Buy From Amazon: ($79.99)
3. JAM HX-P5950BK
The JAM HX-P5950BK is yet another Alexa-powered Google Home alternative that is is good looking as well as affordable. It allows you to ask questions, check the weather and, stream music directly from services like TuneIn and iHeartRadio, or stream from Spotify and Tidal through the free JAM Wi-Fi app that can be installed on both Android and iOS. The speakers also come with Bluetooth connectivity, and you can pair multiple speakers over Wi-Fi, using your app to control the music, volume and other settings.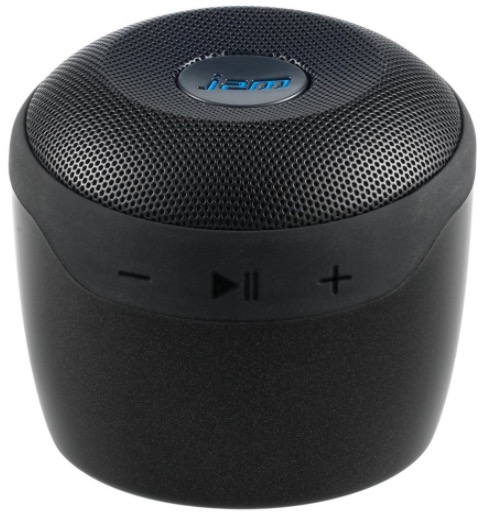 One of the best things about the JAM HX-P5950BK is its price. The device costs just $49.99 on Amazon, which makes it significantly cheaper than most of the other Alexa-enabled smart speakers available for purchase right now. Overall, its a great option if you're just looking to try out a third-party Alexa speaker, but the Echo Dot remains the device to go for at this price-range, all things considered.
Buy From Amazon: ($49.99)
4. Anker Eufy Genie

As a newbie in the world of smart home appliances, if even the Jam or the Echo Dot looks a bit on the pricier side, fret not, because there are some pretty decent products on the market that can give you a taste of Alexa's capabilities at an even lower price-point. The Eufy Genie is one such speaker that's powered by Amazon's Alexa, which means you can use voice commands to stream online music from Amazon, Pandora, iHeartRadio, Sirius XM and other platforms. You can also plug your headphones into it thanks to the presence of a 3.5mm AUX port, and while there is support for 2.4GHz Wi-Fi, the same can't be said about Bluetooth.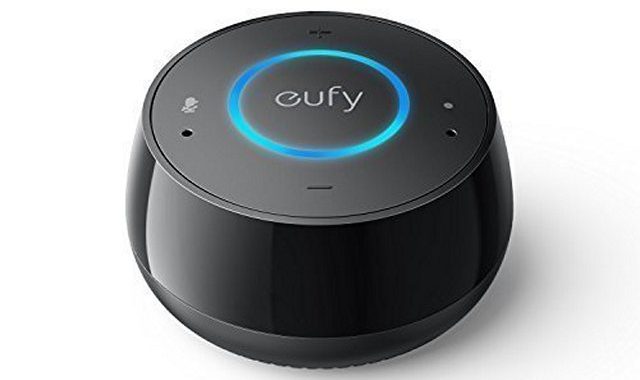 As is to be expected from an Alexa-powered device, you can use it to control all Alexa-compatible smart products, including, but not limited to Eufy's own RoboVac 11c and Lumos LED Smart Bulbs, in addition to other brands that work with Alexa. The Eufy Genie has its own mobile app that comes as a free download from both the Play Store and the App Store and, is compatible with devices running either Android 4.3 Jelly Bean and above, or iOS 8.0 and above. The device comes with a 12-month warranty and lifetime technical support.
Buy From Amazon: ($29.70)
Google Assistant-Powered Google Home Alternatives
1. Sony LF-S50G
Back in May, Google announced that it is releasing an SDK to allow any manufacturer to build smart speakers with Google Assistant, and right on cue, a number of companies showed off their Google Assistant-powered devices at the recently concluded IFA trade show in Berlin. Japanese consumer electronics behemoth Sony is one such company that showed off a Google Assiatant-powered smart speaker of its own. It comes with a number rather than a name, but offers a premium metallic build quality as well as 360-degree sound, with a separate subwoofer for bass. Being powered by Google Assistant instead of Alexa, the device is even more of a like-for-like alternative to the Google Home than the ones mentioned above.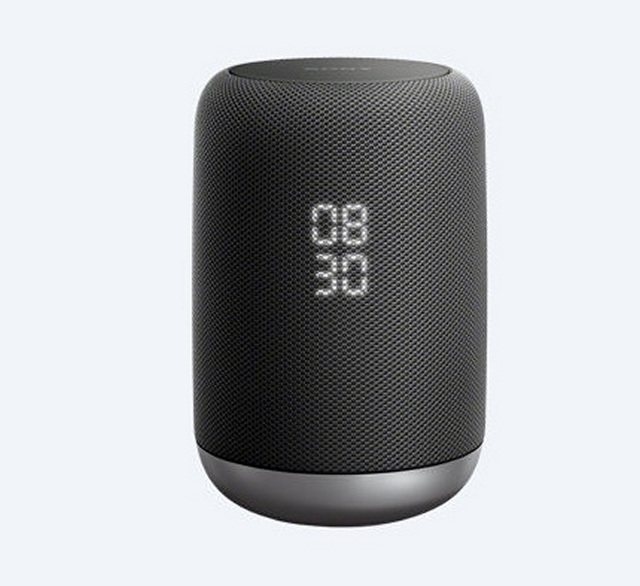 The LF-S50G comes with a few nice touches from Sony, like the integration with the company's own smart TVs. So say for instance, if you were to ask the smart speaker for a recipe, you'll not just get the reply then and there, you'll also be able to see a related YouTube video on a connected Sony TV. The device also happens to be splash-proof, which is an added bonus. Sadly, though, you'll have to wait until this winter to get your hands on it, seeing as it's only expected to launch commercially in November for around £200.
Check it out (Coming Soon)
2. JBL LINK 10, LINK 20, LINK 300
Just like Sony, leading audio electronics company JBL also announced its own Google Assistant-powered smart speakers at the IFA event in Berlin last week. However, unlike the Japanese giant, the American company actually announced not one, not two, but as many as three different smart speakers with varying levels of amp power and battery backup. As you'd expect, they are all powered by Google Assistant and, offer voice-control for playing back music, answering questions and controlling other smart home products. All three also have built-in support for Chromecast, which means streaming music over Wi-Fi should be a breeze. The device also comes with Bluetooth support.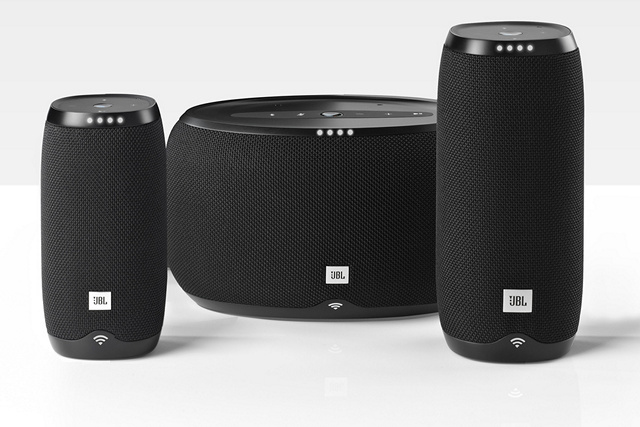 Coming to the specific models, you can opt for either the Link 10, the Link 20 or the Link 300. While the first one on the list is the entry-level model with dual 8-watt speakers and a five hour battery life, the second one increases the audio output to 20 watts for each channel, and double the battery life to ten hours. Both devices are IPX7 certified, denoting their waterproof credentials. The flagship device, however, is the Link 300 that isn't portable unlike its cheaper siblings, but it does offer a more impressive 50 watts of power for each channel. As for the pricing, the Link 10 will cost around $199, the Link 20 is priced at $239 and the Link 300 comes with a $330 price-tag.
Check it out (Coming Soon)
3. Anker Zolo Mojo
OK, so you've gone through all the new Google Assistant-powered smart speakers launched at the IFA 2017, and you'd dearly love to get your hands on one this year, but are mostly concerned about the price-tags you see. Fear not, because the Anker Zolo Mojo is a really affordable alternative to Google Home. The device will go on sale next month with a price-tag of "under $70", but we'll have to see whether that means $69.99 or something that's actually lower than the $70 price-point in any meaningful way. In any case, the Zolo Mojo offers a five-watt speaker, dual microphones and built-in support for Bluetooth 5.0 as well as Google Cast.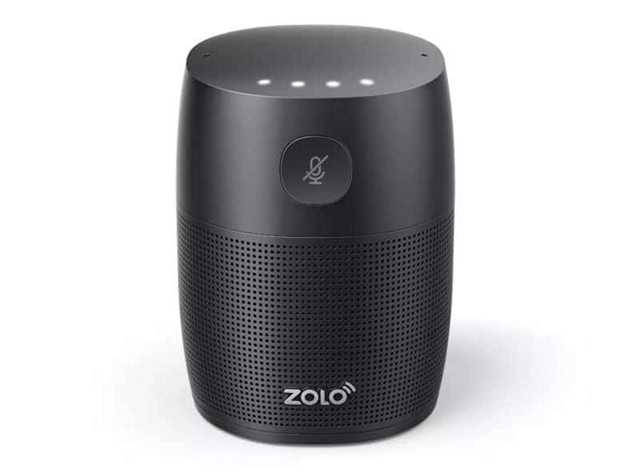 One thing we need to mention here is that Anker's the very same company that's behind the Eufy Genie featured earlier in our article. While that one is powered by Amazon's Alexa, this one, like Google Home, is powered by the intelligent voice-based assistant from the mountain View, California-based search giant. The company seems to be hedging its bets on the two popular voice-based AI assistants, and we don't seem to mind that at all, because it does give us more options as consumers.
Check it out (Coming Soon)
Siri-Powered Google Home Alternative
Apple HomePod
Apple stayed away from the smart speaker market for a long time, allowing Amazon and Google to dominate the field in its absence. However, that status quo is likely to change in the coming months, with the company expected to launch its own 'HomePod' smart speaker that will be powered by, you guessed it, Siri. As with any other Apple device, the HomePod looks stunning and also promises to deliver high-quality audio, but only time will tell if the company will be able to deliver on its promise and become the Google Home alternative that it wants to be.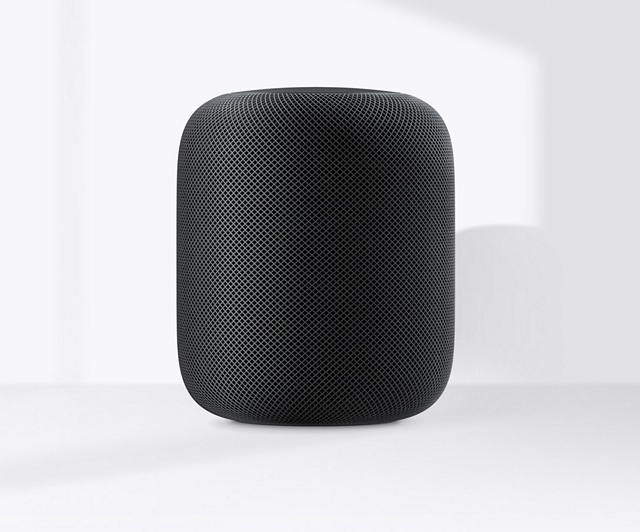 Just like you'd do with Apple's voice-based assistant on an iPhone, all you need to do to activate the device is say "Hey Siri", followed by your command. You can ask it to switch off the lights, turn on the AC or even read you the latest news, and Apple's upcoming smart speakers will oblige. According to the device's official product page, it will ship with "High-excursion woofer with custom amplifier" alongside an "Array of seven horn-loaded tweeters, each with its own custom amplifier". The device will also support 802.11a/b/g/n/ac Wi‑Fi with MIMO, as well as AirPlay 2. The Apple HomePod is expected to be released this December with a $349 price-tag.
Check it out (Coming Soon)
Cortana-Powered Google Home Alternative
Harman Kardon Invoke
We've taken a look at Google Home alternatives from Amazon and Apple, so how can Microsoft be far behind? The Redmond, Washington-based company has its own voice-based digital assistant called Cortana, and while it hasn't yet achieved the same level of popularity as Alexa, Siri or Google Assistant, it is a pretty competent piece of software in its own right. Which is why any device powered by Cortana would definitely be worth checking out. The Invoke smart speaker from renowned audio specialist Harman Kardon is one such device that comes with an attractive cylindrical design with a metallic build. Thanks to Cortana, the Invoke can make and receive Skype calls as well as play music and, help with calendar planning.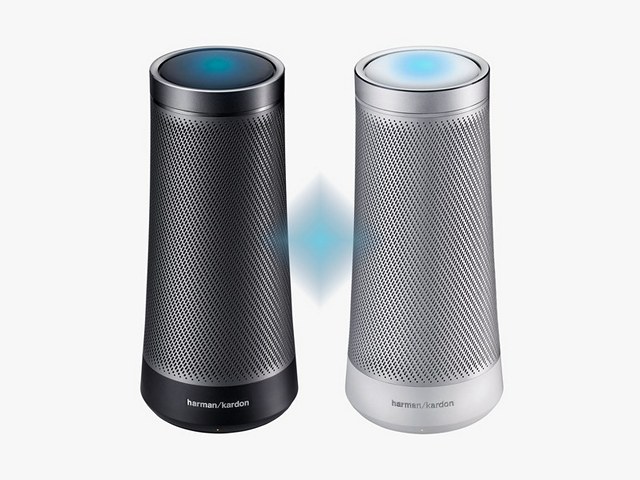 On the hardware side of things, the Harman Kardon Invoke comes with three woofers and three tweeters, which means that the 360-degree surround sound effect should also be impressive for a single integrated speaker, but then again, you'd expect nothing less from Harman. Overall, the device looks more like the Amazon Echo than the Google Home, seeing as it is a tall, cylindrical speaker with a top-mounted blue LED that glows when the speaker's in listening mode. It remains to be seen if the device will be able to aid the adoption of Cortana more widely, but the powers-that-be at Redmond would surely be hoping so. The Harman Kardon Invoke will be launched this autumn itself, but the price is yet to be announced.
Check it out (Coming Soon)
Open Source AI-Based Google Home Alternative
Mycroft Mark 1
The Mycroft Mark 1 is the based on Mycroft AI, which is said to be the world's only open source artificial intelligence platform. The software is available to install on desktops and DIY-types should also be able to undertake Raspberry Pi projects based on the platform and build their very own Mycroft-powered smart speaker, but in case you're looking to get your hands on a device like that without getting too technical, you can now also do that thanks to the availability of the Mycroft Mark 1. Like the Google Home, Mycroft can answer questions, control your IoT devices and also drive a stereo system.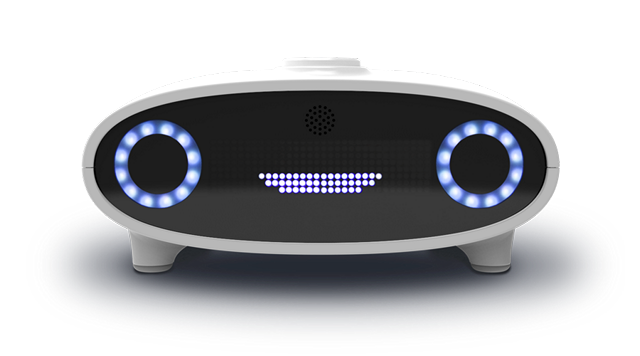 As far as the tech specs are concerned, the Mycroft Mark 1 comes with a Raspberry Pi 3, built-in speaker, RCA audio ouput ports, 8 x 32 LED display, dual NeoPixel "eyes", built-in WiFi (802.11B/G/N), 10/100 Ethernet port, HDMI debug port, 4 USB ports, a 40-pin GPIO connector and an integrated Arduino Mini microcontroller. The best thing about getting a Mycroft Mark 1 is the dedicated, knowledgeable and highly-active community surrounding the Mycroft project, which gives you the confidence that the abilities of the Mycroft Mark 1 and the AI powering the device will only grow with time.
Buy From Mycroft: ($179.99)
SEE ALSO: Apple HomePod vs Amazon Echo vs Google Home: Quick Comparison
The Best Google Home Alternatives You Can Buy
While Google Assistant typically edges out Siri, Alexa, Cortana and Bixby in most head-to-head comparisons, it is far from perfect, so it's understandable if you're looking for a different assistant in your smart speaker. If you like using Google Assistant, however, you may still find the Google Home pricing a bit too rich for your taste, in which case, a more affordable Google Assistant-based device is exactly what you are looking for. So, whether you're looking for respite from Google's software or hardware (or both), our top 10 list of Google Home alternatives should have you covered. In case you already use one of the aforementioned smart speakers or are planning to buy one, do let us know by leaving your thoughts in the comments section below, because we love hearing from you.