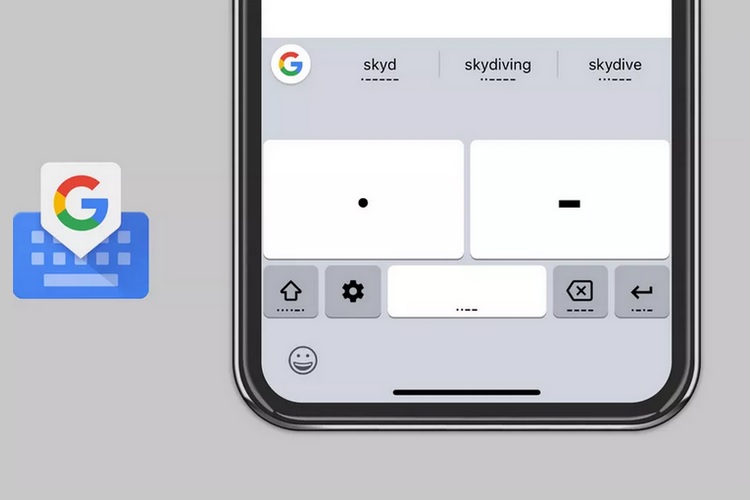 At the I/O 2018 event, Google announced the arrival of Morse code as an input option on Gboard for people with disabilities, and shortly after that, the Morse code input went live as a beta on Gboard for Android. Google has now brought the Morse code input functionality to Gboard for iOS, and has also introduced some improvements to the feature on Android.
Google has also created a game for Android, iOS and PC, which acts as a training program and is claimed to help users learn how to communicate via Morse code in just under an hour.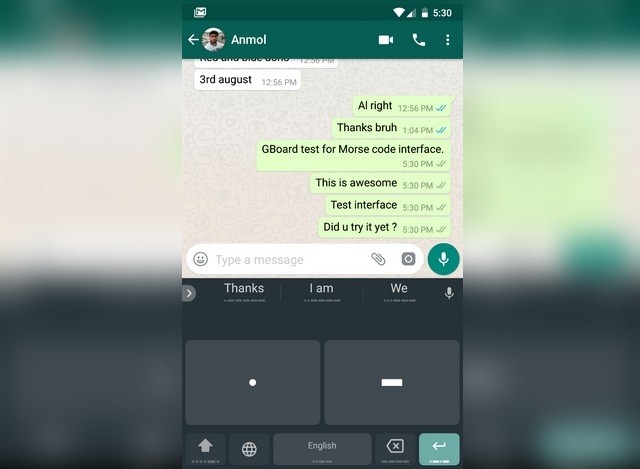 "We created this trainer to make the process of learning Morse code more fun and to encourage people to keep at it. Give it a try if you've set up Morse code for Gboard and are ready to learn Morse", Google said in a blog post. Gboard's Morse code interface replaces the letters and number on the keyboard and separates it into two parts. The left section has a large dot, while the right one has an elongated dash icon. Tapping on them shows you a selection of words based on the combination of taps on the dot and dash buttons.
The Morse code interface for Gboard was created in collaboration with a developer named Tania Finlayson, who is an expert in Morse code assistive technology. Finlayson was born with cerebral palsy, and with her collaboration with Google, she aims to eliminate the accessibility hurdles imposed by such medical conditions.
In case you are unaware of how Morse code works, you can check out the game created by Google to teach you the basics of Morse code here. In order to set-up Morse code input in Gboard, just follow these steps:
Open Settings > System > Languages & Input
Once there, tap on the Virtual Keyboard option, and then Gboard.
Select on Languages > English (US)
After selecting the language, swipe left on the keyboard layout cards and tap on the one labeled Morse code. 
Once you've tweaked the Morse code keyboard settings to your preference, tap the Done button at the bottom.
Users can also enter Morse code via an external switch device by using the Android Switch Access. The default time for converting a Morse code input into a letter is 1 second, however, there is also an option to adjust tap timeout as well as long press inputs.
---