WhatsApp is surely a great messaging app with support for end-to-end encryption, but it also takes up a lot of storage due to junk media files. Not just known contacts, you also get a boatload of images and videos from unknown contacts, especially during festive seasons. WhatsApp becomes cluttered with repeated forward messages and whatnot. So if you are looking for a nifty way to free up WhatsApp storage on your smartphone then you have come to the right place. Here, we show you how you can clear up WhatsApp space on your smartphone using the native storage management tool.
Free Up WhatsApp Storage on Your Smartphone
Here, we have primarily highlighted the steps to free up WhatsApp storage on Android devices. If you are looking for a dedicated guide to clear WhatsApp space on iOS devices then follow our linked tutorial. Apart from that, the method we are using is available on the stable build of WhatsApp so no need to move to the beta channel. With that out of the way, let's begin.
1. Open WhatsApp and tap on the 3-dot menu located at the top-right corner. Here, open "Settings" and then move to "Storage and data".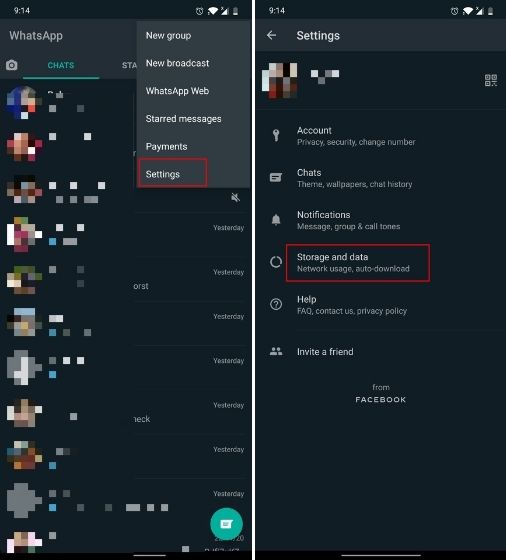 2. Here, open "Manage Storage" and you will find complete details about your WhatsApp storage. Tap on "Forwarded many times" to find all repeated images and videos which has been sent to you.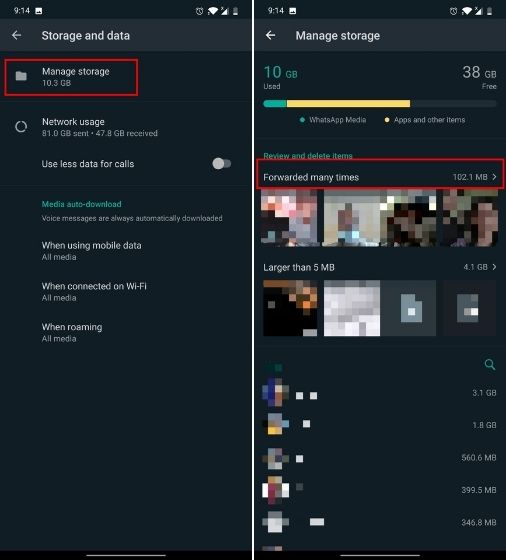 3. Now, press and hold to select media files that you want to delete. To delete all forwarded items at once, tap on "Select all" and press the "Delete" button. You are done.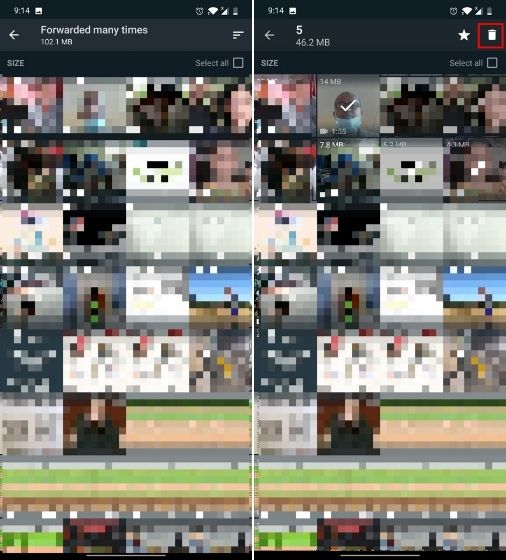 4. Next, tap on the "Larger than 5 MB" section and review the files and delete accordingly. All files will be sorted in the order of larger size.
5. In case, you want to free up WhatsApp storage from a particular chat then scroll down and select a contact. From here, you can similarly review, select, and bulk delete items in just one tap. That's one nifty way to clean up WhatsApp storage, right?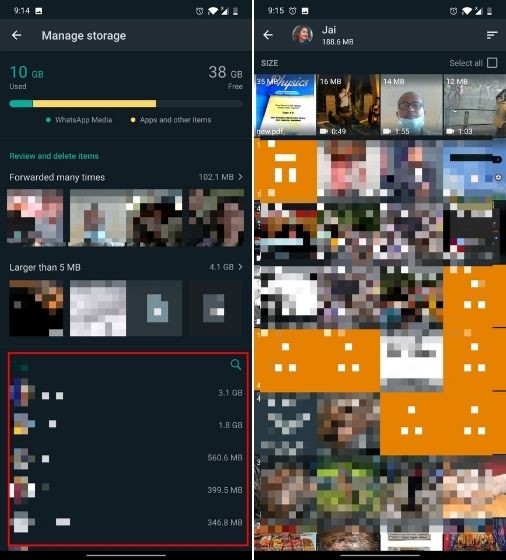 Reduce WhatsApp Space on Your Smartphone
So that is how you can easily free up WhatsApp storage on your smartphone. We all know how WhatsApp is cluttered with unsolicited media files which take up a huge amount of storage. It's especially a problem on smartphones having low storage.
So go ahead and delete all the meaningless files stored as WhatsApp storage on your smartphone. Anyway, that's all from us. If you want to learn more such WhatsApp tricks then follow our linked article.
---
Load More