Meta's Facebook Messenger has got hold of a slew of features, which primarily focus on the messaging app's end-to-end encryption security capabilities. Now, E2EE is also available for groups chats and calls for all on Messenger after being in the testing phase last year and there's more on the plate. Here are the details.
New End-to-End Encryption Features in Facebook Messenger
Facebook Messenger now has the new "Screenshot Notification" feature, which will notify you when someone takes a screenshot of disappearing messages in end-to-end encryption chats. To recall, this feature was already available in Messenger's Vanish mode.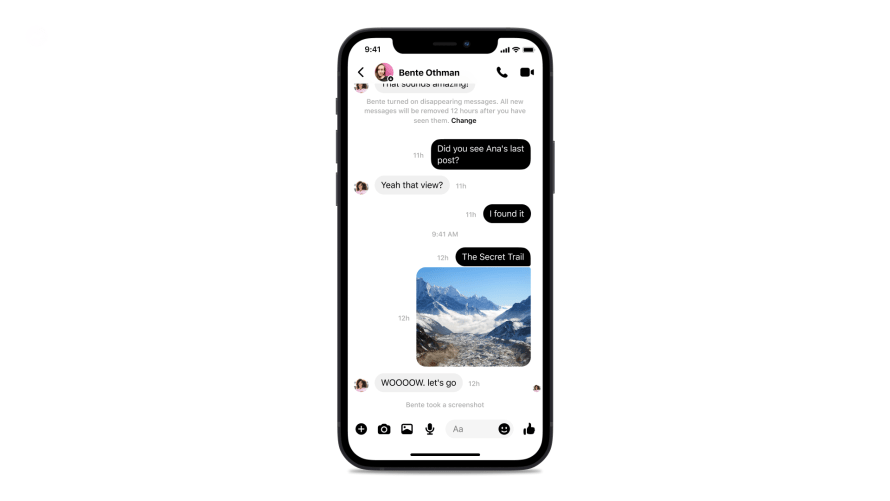 This is similar to Snapchat's proprietary feature. Since Facebook has yet again copied Snapchat, it is likely that this might get introduced for WhatsApp and even Instagram. It is expected to roll out for users in the coming weeks.
End-to-end encrypted chats in Facebook Messenger, which is an opt-in feature by default, will now include GIFs and Stickers, for users to have fun conversations while getting security and privacy. It also includes message reactions, which are available on Facebook posts and Instagram messages too.
Another latest functionality will be the ability to reply to a certain message in end-to-end encryption chats either by long-pressing that message or swiping to reply. This is another feature available on WhatsApp and even Instagram DMs. You will also be able to forward messages by long-pressing them and sending them to group or personal Facebook Messenger chats. Typing Indicators to know if the other person is typing will also available in E2EE chats.
Other features include Verified Badge, the ability to save media, and the option to edit photos and videos before sending them to others in end-to-end encryption conversations. These features are another steps in Meta's aim to make all chats (Instagram included) end-to-end encrypted by 2023. What are your thoughts on the new features? Let us know in the comments below.