With the launch of iOS 14, Apple is bringing many privacy improvements. One of those improvements is the ability to mask your MAC address for individual wireless networks. Now you can choose to hide your MAC address for particular networks on your iPhone. In this article, we are going to explain what MAC address is, and how you can enable private MAC addresses for wireless networks on your iPhone in iOS 14.
Enable Private MAC Address on iPhone in iOS 14
Before we get to our tutorial, we first need to talk about MAC addresses. Not everyone knows what it is, so I have included a primer on the same. But if you don't want to read it, you can click on the anchor links below to quickly move to the section you want:
What Is a MAC address?
We all use the internet all day every day, however very few of us consider how all this works. Have you ever asked yourself, how a website sends information to your computer when you click on a link? Well, the first part has to do with your IP address. Your computer sends out an IP address that makes it possible for the websites to send information to your computer. Think of the IP address as your home's address.
But as it turns out, the IP address can get the information only as far as your router. So, to differentiate between the devices connected to your router, your devices also send a device-specific ID called a MAC address. A MAC or "Media Access Control" address is a unique identifier that is assigned to the network interface of a machine.
Using this MAC Address, your router can send the information you requested to your laptop, and not confuse it with your phone or any other device connected to the same WiFi.
Why You Should Mask Your MAC Address?
Since your MAC address is device-specific, you might want to mask it for privacy reasons. While you can leave it unmasked on your home network, it is a good habit to mask your MAC address when you are using a public network if you don't want to divulge your private information.
Another use of masking MAC addresses is to bypass any filtering that has been enabled on a network. For example, if your company disables certain websites by tying them to the Mac address of company-owned devices, you can change the MAC address of your device to access those websites.
I find that using VPNs to access restricted content is way easier than masking or changing your MAC address. So, I only recommend masking it when you are using your device on a public network and want to maintain privacy. We have created tutorials for changing and masking MAC address for other platforms too. You can read them by clicking on the links below:
With all that said, let's get to our tutorial:
Steps to Mask MAC Address for Wireless Networks on iPhone
The steps are really easy. Just follow the tutorial, and you will be done in seconds:
1. Launch Settings and tap on WiFi.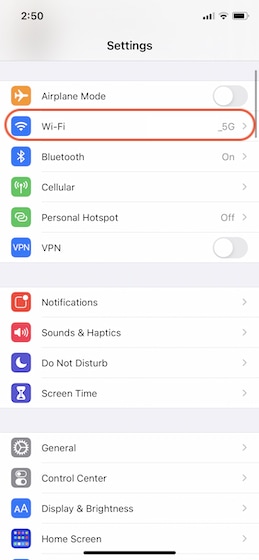 2 Here, tap on the network that you are connected to and enable the toggle next to "Use Private Address".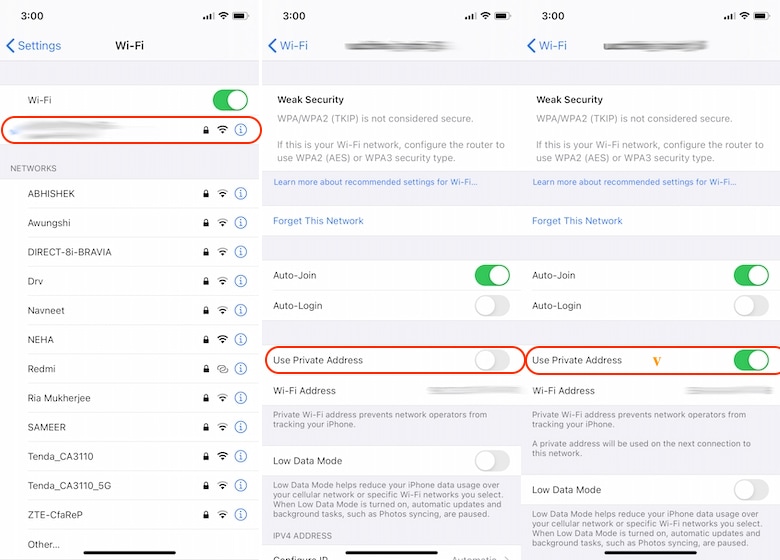 That's it, you are done. Follow the same steps if you want to disable private MAC address on a network. Note that some users are reporting this is on by default on their iPhone (after updating to iOS 14). If it's the case for you, keep it on if you want to continue masking.
Mask Your iPhone's MAC Address for Improving Privacy
This is a handy privacy feature by Apple for iPhones. While we have been able to change MAC address on Macs for a while now, it's the first time that this feature has made to iPhones.
If you enjoyed reading this article, also check out our other articles on iOS 14 features by clicking on the links below.
These are just a few articles that we have covered on our website. Don't forget to browse the website for more such articles. Also, if you find a hidden iOS 14 feature, don't forget to share it with us in the comments below.