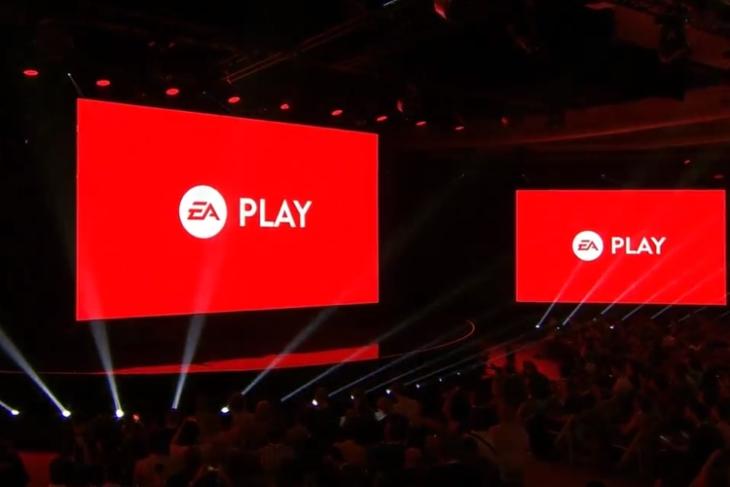 Electronic Arts kicked-off E3 2018 with its EA Play showcase, and it was not short of big announcements and games. The studio showed off interesting additions for its best games, along with some new titles as well as much-desired DLCs. And the best part was that most of the expectations that we had from EA at E3 2018 actually turned out to be true. Well, if you missed the live stream and are too lazy to watch the entire show again, read on, as we've got the whole event summarized for you:
Madden NFL Overdrive
Announced during the Pre-Show, EA stated that their current Madden game for mobiles, namely Madden NFL Mobile, was getting a new update this August. Rebuilt from the ground up, Madden NFL Overdrive is said to be the most significant update in franchise history, delivering a completely revamped football experience. The game will be powered by a fresh new engine, allowing you to be immersed in the action like never before. Players will get to choose their Captain and Coach, build an All-Pro team and battle your rivals in real-time PVP.
The update is said to be live on August 15 worldwide. Meanwhile, players can pre-register now for a free Kickoff Pack.
FIFA 19
EA Sports' Twitter handle had already unveiled the cover of FIFA 19 with Cristiano Ronaldo on top of it, so it was a no-brainer that the title would be unveiled at E3 2018. Thanks to the recent acquisition of the UEFA Champions League license from PES, EA's upcoming football game is set to revolve around the world's most prestigious cup for football clubs.
Announced at E3 2018 during EA Play, FIFA 19 will be released on September 28, right around the time the new Champions League season begins. CL, as it is popularly known, is featured throughout the game. According to the studio, the competition will be integrated into every part of the game, meaning that apart from the usual competition mode, players will also get to experience the competition during career modes as well.
You can read more about FIFA 19 @ E3 2018 on our detailed coverage here.
Battlefield V
It's been a couple of weeks since EA released the first trailer for Battlefield V. At E3, we finally got some answers regarding the gameplay, as well as the game's newest addition to its widely popular multiplayer mode.
While the show started off with the basics about how EA will allow players to dive through windows and drive vehicles around the arena which is set in World War 2, the major announcement was that Battlefield V's multiplayer mode will feature a battle royale mode as well. Called the "Battlefield Royale", the new game mode is set to feature the same amount of destruction and pure immersive action for which the game is known for. However, EA refrained from answering anything about the number of players and how this royale mode will plan out.
Battlefield V will be released on October 19 across PS4, Xbox One, and PC.
Sea of Solitude
Last year, EA took to the E3 2017 stage to announce A Way Out, their first title under the EA Originals branding. This year, the studio is all set to announce their new title under the same banner, called Sea of Solitude.
Made under EA's indie publishing program and developed by Jo-Mei Games, Sea of Solitude takes us into the intense universe of the central character Kay. The story of this third-person shooter follows this young woman, who had been suffering from loneliness and has now been turned into a monster. Kay is now out on a quest, navigating her way through this world with other monsters who are going to help her find out what really happened to her.
Sea of Solitude will be available to play next year on PS4, Windows PC, and Xbox One. Check out our detailed coverage of SOS @ E3 2018 here.
Command & Conquer: Rivals
Along with a ton of games based on new concepts, EA also decided to bring back one of its most successful titles, this time, to the mobile world.
Command & Conquer is one of its best-known franchises and Electronic Arts announced Command & Conquer: Rivals, which is coming out for Android and iOS later this year. The game will allow you to test your commander skills against opponents in heated, live 1v1 matches. Rivals is expected to go head to head with already established names in RTS games for mobiles, such as Clash Royale and Clash of Clans.
The Pre-Alpha season is already live for users in the US and Canada, and they register for the same from the Google Play Store. Make sure to check out our detailed coverage of Command & Conquer @ E3 2018 here.
Star Wars Jedi: Fallen Order
While there were no trailers or promo for this game, the words of Vince Zampella, Respawn's co-founder, were more than enough to spice things up. According to him, Respawn is currently working on a new game, namely, Star Wars Jedi: Fallen Order.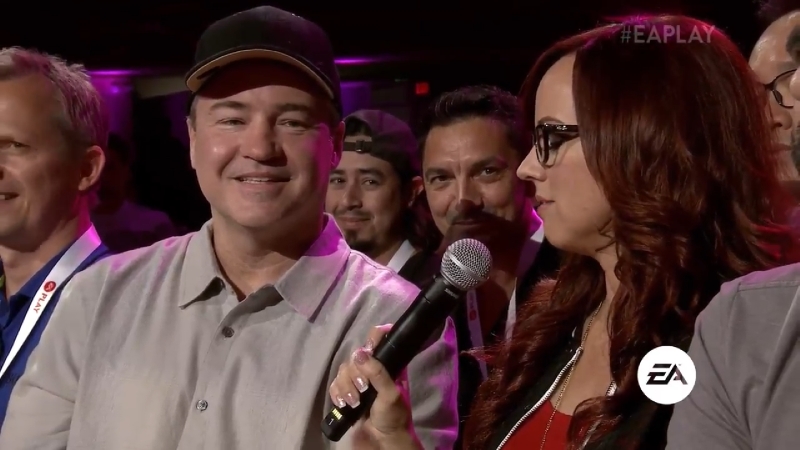 According to Star Wars' official blog post, the game is said to be based on the dark times where the Jedis were being hunted, so basically, between Star Wars Episodes 3 and 4. Zampella said on Twitter that it'll be a single-player story game that's dark and gritty.
All we know so far is that the game will be released Holiday 2019, so stay tuned.
Star Wars: Battlefront II DLC
Speaking of Star Wars, DICE took to stage to announce the upcoming additions to last year's rather controversial title, Star Wars: Battlefront II. EA and DICE got together to talk about how they realized that fans didn't really appreciate the Play-to-Win micro-transactions system, which is why the team decided to remove it altogether.
We are excited to reveal "#StarWars Jedi: Fallen Order" and Clone Wars content coming to Battlefront II. #EAPlay https://t.co/EO1TYFHuNa

— Lucasfilm Games (@LucasfilmGames) June 9, 2018
However, the biggest changes that the team has promised to bring about are the new updates. A new major update will see the game heading into the Star Wars' Clone Wars period, which will bring about a couple of new characters, including General Grievous, Obi-Wan Kenobi, Count Dooku and Anakin Skywalker.
As of now, there is no word when this new DLC will be made available to the players. In the meantime, check out our detailed coverage of Star Wars @ E3 2018 here.
NBA Live 19
EA Sports, along with FIFA, has also brought about a new update for their basketball game. The NBA Live 19 trailer is here, and EA has done its best to allure people.
The new trailer highlights the return of The One,  the well-received career mode that debuted in last year's NBA Live 18. However, this time around, players can form a squad with other players. Additionally, developer EA Tiburon is bringing EA Sports' Real Player Motion animation technology into NBA Live 19.
NBA Live 19 launches September 7 on PlayStation 4 and Xbox One, and we expect to hear more about the game in the coming months. Till then, make sure to check out our coverage of NBA Live 19 @ E3 2018 here.
Unravel Two
Unravel Two is another one of EA's in-house developments and is the sequel to its beautiful 2016 platform-puzzle game Unravel. Similar to the previous one, the game's main protagonist is a small woolen toy – Yarny.
However, this time around, the game is more focused upon multiplayer gameplay, thanks to another woolen character whose arms are tied to Yarny's. Unravel Two has been released and is available for purchase on PS4, Xbox One, and PC. You can check out more about Unravel Two by following our coverage here.
Anthem
While the game has already been pushed back for a 2019 release, it was no surprise that the game was going to feature at this year's E3, considering it is EA's most highly anticipated games in recent times. During EA Play at E3 2018, the studio finally decided to showcase some gameplay of the futuristic Destiny-like shooter.
At E3 2018, Bioware showcased players donning "javelins" out into the wild, beyond the city, where large kaiju-esque monsters were roaming. The player's goal is said to be to stop something from using a new poison-based weapon. BioWare also mentioned that in order to marry multiplayer play with meaty single-player narratives, much of the story will happen within the city itself, separate from the outside action.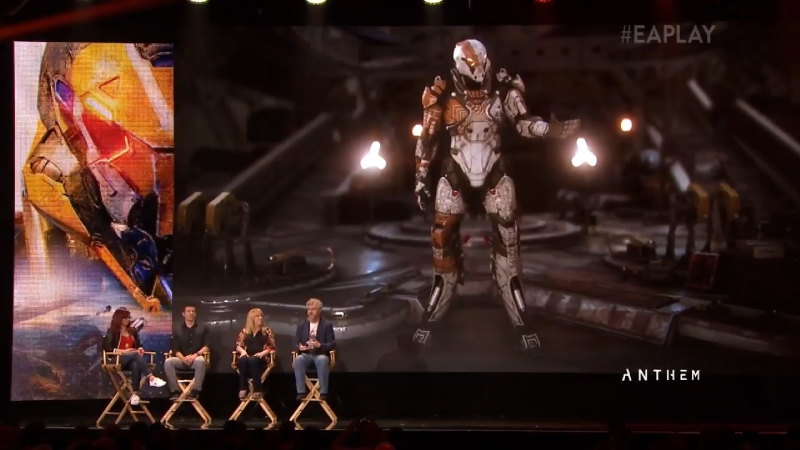 Apart from the action, Bioware also commented on the overall weather of the game, stating that it will feature dynamic weather transitions. Additionally, while microtransactions are said to be there in the game, the team has assured that they will only be cosmetic in nature, and there would be no form of Pay-to-win involved.
Anthem is now scheduled for release on Feb 22nd, 2019, across all major platforms such as PS4, Xbox One, and PC.
What's More?
During the pre-show, EA also announced their game testing openings for interested people from around the globe. Called EA Playtesting, the program will allow interested gamers to try out unreleased games and give feedback regarding them. It is pretty much the standard game testing job, except that it allows players to test games from the comfort of their homes as well. Plus, it's EA we're talking about, and the team has said that players will get to try out titles that are years away from releasing. For those of you who are interested, make sure to follow this link, and register yourself.
EA pretty much gave a solid start to this year's E3 2018 expo. While I personally expected a mention of Skate 4 somewhere in the conference, my expectations about a Battle Royale mode for Battlefield V indeed did turn out to be true, something which I'm not that excited about it. Nonetheless, my favorite announcement from this year's EA Play was undoubtedly FIFA 19, and I can't wait to play the Champions League on the next version of the world's favorite sports game. But what about you? What was your favorite announcement from this year's EA showcase at E3? Sound off in the comments below!