Apple makes it hard to self-diagnose your iPhone and iPad. If you forget your device or iCloud password, the only thing you can do is to visit an Apple Store or an Apple designated service center to get your access back. While this was fine in the pre-pandemic world, it's not a safe choice anymore. Thankfully, there are third-party apps that can help you solve this problem. Dr.Fone is one such software, and it allows you to unlock and reset a locked iPhone and iPad at home.
Note: This product is to be used only for your device. Do not use it to unlock someone else's iPhone and iPad, as it is an illegal offense.
Unlock and Reset Locked iPhone and iPad with Dr.Fone
In this article, first, we will take a quick look at all the main features of this app and then go through a small tutorial to show you how you can unlock your locked iPhone or iPad using the same. So, let's start with the key features of the app, shall we?
1. WhatsApp Transfer
One of the biggest problems when moving from one platform to another is that you lose access to all your chats. This is a serious problem, as people don't want to lose their chats when they change their phones. Dr.Fone solves this problem by allowing you to transfer messages from iPhone to Android and vice versa. Apart from WhatsApp, it also works with WeChat, Viber, Line, Kik, and more.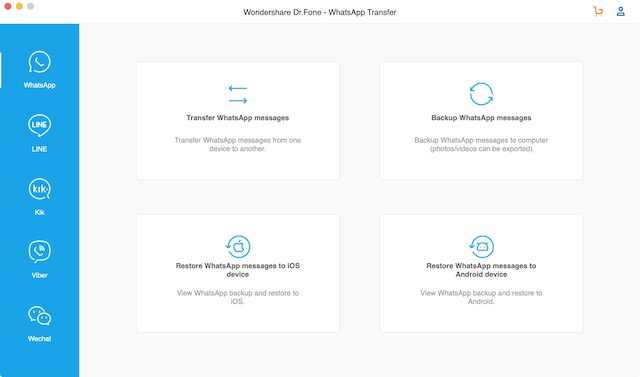 2. Data Recovery
One major problem with iOS as an operating system is that it doesn't have a Trash. That means if you accidentally delete a message, video, or any other file, there is no way to restore it. With Dr.Fone, you don't have to worry about that as it lets you recover deleted data on iPhone and iPad.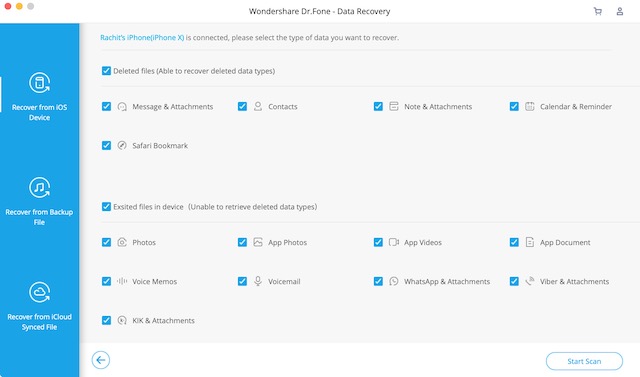 3. iOS System Repair
If your iPhone is stuck on Apple Logo or in a boot loop, you will have to visit the Apple Store to get it fixed. Well, if you don't want to risk travel during this pandemic or don't want to be forced to travel every time your iPhone encounter a software issue, you can download Dr.Fone. Dr.Fone can fix various iOS system issues such as stuck at Apple logo, recovery mode looping, etc.
4. iOS Data Eraser
If you are selling your iPhone, you need to ensure that your data is not accessible by a new buyer. Even if you are not selling your phone, sometimes you need to make sure that a file is permanently deleted. Dr.Fone can permanently erase what you want from your iPhone, iPad, or iPod touch devices. Once you delete the data using Dr.Fone, it cannot be recovered.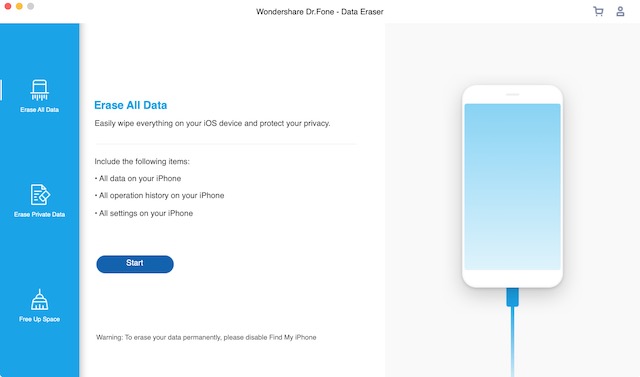 5. Phone Transfer and Manager
Dr.Fone can also help you transfer data from one phone to another. When moving phones, you can transfer contacts, SMS, photos, music, video, and more. And this works even if you are moving from an Android to iPhone or vice versa. Also, you can use Dr.Fone to transfer data seamlessly between your PC and iOS devices.
6. Unlock and Reset Locked iPhone
The final key feature of Dr.Fone, and the focus of this article, is its ability to unlock the iPhone and iPad even if you have forgotten your device or iCloud password. In the brief tutorial below, I will show you how easy it is to reset and unlock locked iPhones and iPads using Dr.Fone.
Steps to Unlock and Rest Locked iOS Devices using Dr.Fone
1. First, download and install the Dr.Fone app on our computer (works on both Mac and Windows) from the link and launch it.
2. Now, connect your iPhone or iPad to your computer and click on "Screen Unlock".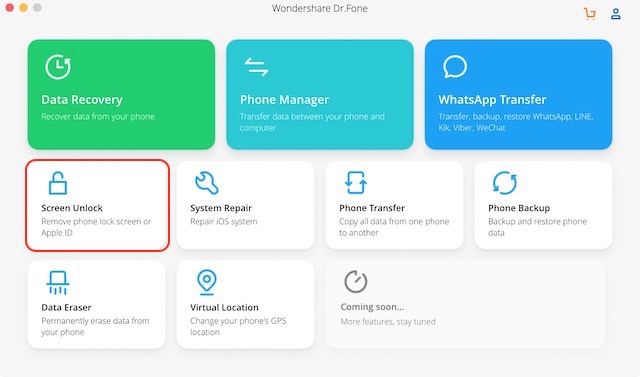 3. Here, click on "Unlock iPhone Screen".
4. Now, put your phone in DFU mode by following on-screen instructions.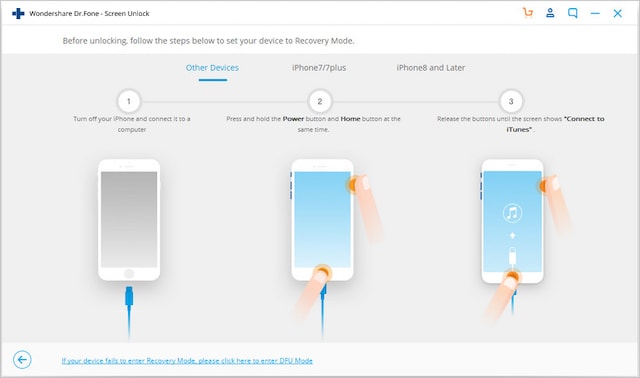 5. You will be asked to enter some details about your device. Enter the details and click on the "Start" button. It will download a system file which might take a few minutes depending on your internet connection speed.
6. Finally click on "Unlock Now" to unlock the device.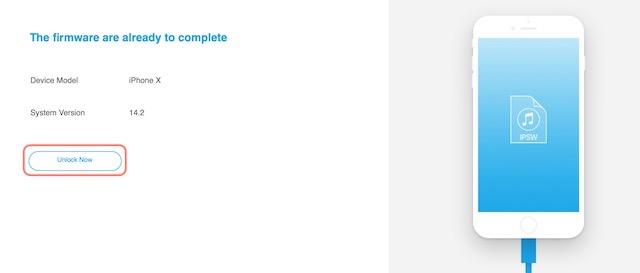 7. You will be required to enter a confirmation code, enter 00000 to proceed.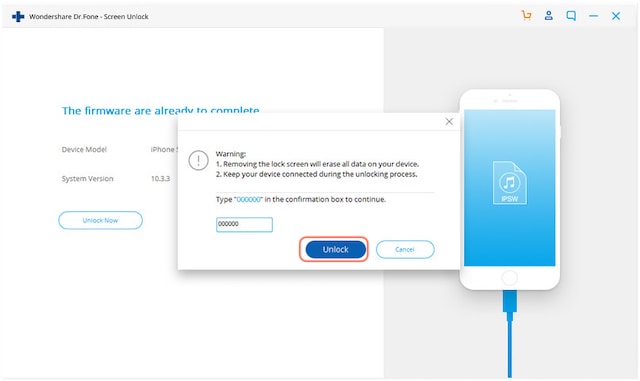 8. Dr.Fone will now reset and open your device without a passcode.
Open Locked iPhone and iPad with Ease
Dr.Fone makes it easy to open locked iOS devices. That said, do note that your data will be erased in this process. You cannot unlock the phone without erasing the data. While that is not optimal, at least you don't have to lose access to your device. And if you have created iCloud backups of your phone, you already have a backup that you can use to restore the device. So, check out the app and let us know if it helped you unlock your device or not.