At the end of March, reports claimed that Zoom secretly sends data to Facebook even when you don't have a Facebook account. Initially, it felt like a seemingly small problem but soon, it opened a can of worms. Now, new reports suggest that there are several security issues with Zoom. On Windows, attackers can hijack login credentials using path injection and Zoom's macOS installer abuses preinstallation scripts to get away with macOS restrictions. Further, another research indicates that Zoom meetings are, in fact, not end-to-end encrypted. Not to mention, recently, Zoom admitted that some calls were routed through China. All these security issues point to one thing: it's time to delete your Zoom account. And that's why we bring you a detailed guide on how to terminate your Zoom account permanently.
Delete Zoom Account on Windows, macOS, Android and iOS
1. No matter which device you use, you can easily delete your Zoom account through a web browser. Just open a web browser on your desktop or smartphone and head to the Zoom Account page. You can also manually move to the Account page: Admin -> Account Profile.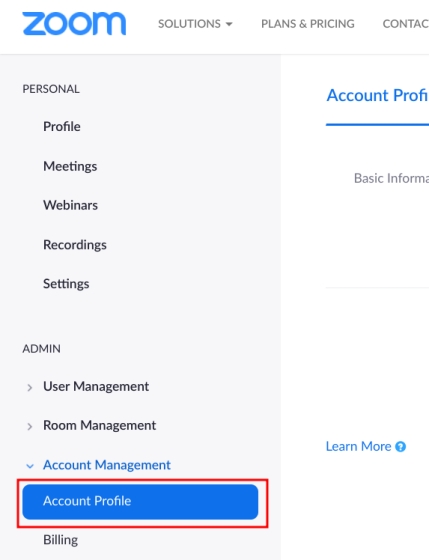 2. Here, you can simply click on "Terminate my account" to permanently delete your Zoom account. Keep in mind, this one-click approach is only applicable to free users. If you are a paid user then you need to cancel the subscription first before you can terminate your Zoom account.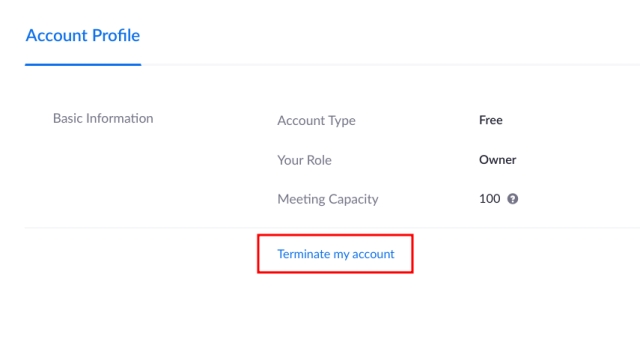 3. To cancel the subscription, open the Billings page and move to the "Current Plans" tab. Here, click on "Cancel Subscription" and you are done.
4. Now, go to the Zoom Profile page and manually disconnect any calendar or contact integration. Click on "Delete" and it will deauthorize your Google or Microsoft account token from further use. Now, go ahead and delete your Zoom account from step #1 and #2 mentioned above.

5. In case, you want to be away from Zoom until the company fixes all the security issues then you can temporarily sign out of your Zoom account. This way, your account won't be deleted and when the issues are resolved, you can easily get back. To do so, open the Zoom Profile page and scroll down to the bottom. Here, click on "Sign Me Out From All Devices" and you will be logged out from all devices.

Terminate Your Zoom Account and Move to a Better Alternative
So that is how you can terminate your Zoom account in a couple of steps. If you are wondering how to delete Zoom account using the native app then you can't do so. Zoom allows you to access advanced controls only through its web portal. Now that you are done with the task, go through our article and find the best Zoom alternative. You can also use my personal favorite, Skype Meet Now if you were using Zoom's free service.  Anyway, that is all from us. If you found the article helpful then do comment down below and let us know.