Google is all set to undertake a major revamp of the Bluetooth functionality in Chrome OS, although, it may be some time coming. According to a Chromium bug thread, the company may be looking to overhaul the Bluetooth stack in Chrome OS to better implement some of the new Bluetooth-related functionality introduced by Android. The company is also expected to add support for App Shortcuts in Chrome going forward.
Revamped Bluetooth Stack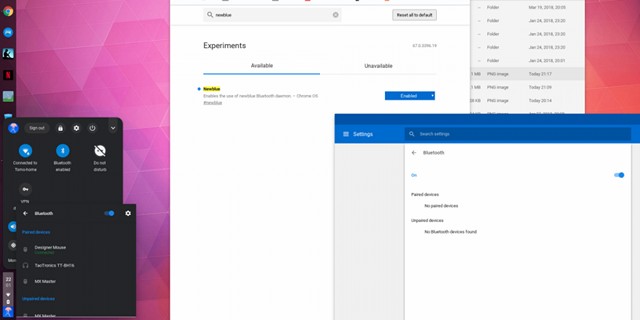 The new structure is expected to enhance the security of Bluetooth communications on Chrome OS, but will hopefully, also rectify some of the Bluetooth-related issues that many users have complained about over the years. As described by XDA, users on the Developer Channel can track the changes by enabling the #newblue flag in chrome://flags, but pairing with the flag enabled is apparently a bit hit-or-miss right now, so it might be a while before the feature is ready for prime-time.
App Shortcuts
Another interesting change that may be implemented in Chrome OS is support for App Shortcuts, which are not yet available on the platform. However, a new commit to the Chromium code-base now suggests that efforts are well underway to bring support for the feature to a future version of the operating system. As part of a 'to-do list' on the Chromium Gerrit, the developers are looking to 'add app shortcut items in ArcAppContextMenu' going forward.
Chrome Address Bar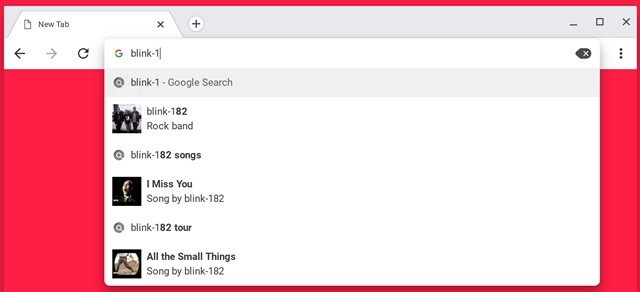 Lastly, Google's François Beaufort has also revealed that the Chrome browser may soon get a revamped address-bar, with some of the impending changes now already rolling out to the Canary channel. According to one of his posts on Google+, "The Chrome team is experimenting with "showing images and descriptive text about suggested entries in the address bar in Canary channel". Users can give it a try by enabling the experimental flag 'chrome://flags/#omnibox-rich-entity-suggestions'.