Google's big developer conference starts next Tuesday, May 8. Like always, Google's new version of Android is expected to be the biggest announcement. However, you can also expect the company to make some other announcements about the software features that are headed to its ecosystem, including Android Auto, Android P, Android TV, Chrome OS, Google Assistant, etc.
As you can see from the event schedule page, Chromebooks have a dedicated session this time around called "What's new in Android apps for Chrome OS." So, while the Android P announcement is expected to take the center stage at Shoreline Amphitheater in Mountain View, we're also expecting the company to bring something new to the table for Chrome OS.
Android apps for Chrome OS
But what exactly is Google planning to announce? Well, there are a lot of speculations around but it is expected that Google might bring Android apps to older Chromebooks as well. That's right, the biggest thing to happen to Chrome OS in the last few years has been the introduction of Android apps onto Chrome OS-powered devices. It is expected that even more Chromebooks including the older ones and obviously the new ones will definitely have Play Store support.
We also expect better support for multi-tasking of apps i.e. window management, and scaling, which some apps have an issue with at the moment. Finally, Android apps on Chromebook could get the same app icon shortcuts that you are used to on the phone.
New Chromebooks
Now coming to the hardware side of things, it is expected that Google might introduce some new hardware including the first Chromebook with a 4K display. Also, considering the fact that Apple has already launched an education-focused product, it is expected that Google might flaunt some of its new Chromebooks to attract some attention.
Google is also expected to showcase some tablets running on Chrome OS. ICYMI, Acer has already launched the first Chromebook Tab 10, the world's first tablet running Chrome OS (seen above). So, we won't be surprised to see a wave of tablets being shown off at the event, along with more info about detachables coming to Chrome OS.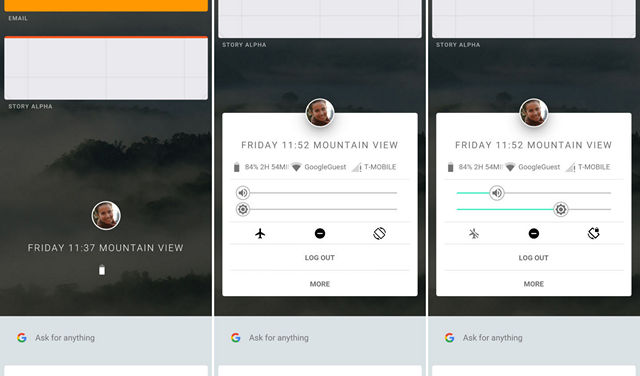 Fuchsia OS?
Google's long-rumored Fuchsia OS, Google's homegrown OS alongside Android and Chrome, is expected to make some sort of appearance as well. Of course this is purely speculative, however, it'll be interesting to see if Google will speak more about this OS that is said to combine Chrome and Android. But since Fuchsia raises more questions than it answers, it's probably fair to assume that we won't see an official announcement, but there could be hints dropped in other developer sessions at I/O.
With that being said, the most important and probably the most interesting thing to watch will the opening keynote itself. It is scheduled for May 8, and we'll be covering all the major announcements from the keynote as it unfolds.