Chrome OS has been taking huge strides off late, what with Android apps finally making an appearance on selected Chromebooks. However, some would argue that wouldn't an Android build designed for desktop be better than Chrome OS running Android apps. Also, while Android apps add functionality to Chrome OS, the base features remain the same. So, we won't blame you if you are looking for some Chrome OS alternatives and in fact, we are here to list you the best Chrome OS alternatives:
Remix OS is the operating system you should be installing, if you want the best Android experience on desktop. Unlike Chrome OS, this is Android revamped to suit your desktop needs like mouse & keyboard controls. There's better Windows-like multitasking, a start menu, system tray, notification center, keyboard shortcuts and support for Google Play Store. We've already tried Remix OS in the past and once you've used it, we are sure you'll be pleasantly surprised by its beautiful interface and sleek performance. Installing it shouldn't be a problem, as it's available for any Windows PC or Mac. Check out our detailed article on how you can install Remix OS on your desktop.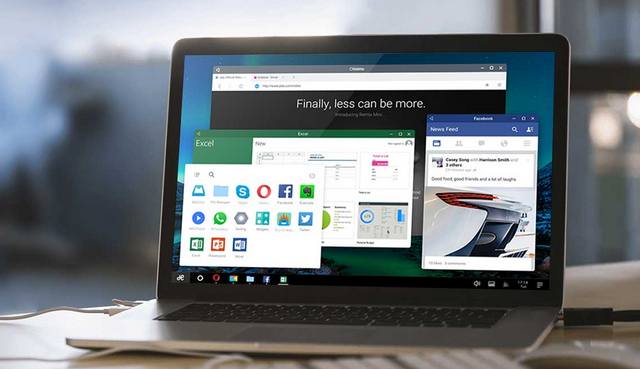 Phoenix OS gained popularity as Remix OS' competitor, which automatically makes it a Chrome OS alternative. The features of Phoenix OS is very similar to Remix OS, as it too has been developed with the Android x86 open-source project and aimed at users who want to use Android with a mouse & keyboard. The OS brings a start menu, better desktop-style multitasking, a start menu or full-screen a la Windows 10, keyboard shortcuts, notification center, Chromium-based Startdust browser and of-course, plethora of Android apps. Phoenix OS is available for PCs and Mac and it's also available as a ROM for Nexus tablets.
If you want the best of Chrome OS and Linux, Cub Linux is what you should be installing on your computer. The platform offers Chrome OS features like web apps, Google integration and speedy performance combined with Ubuntu Linux capabilities like mainstream apps and hardware compatibility. Moreover, it looks very similar to Chrome OS, so you should feel right at home. Technically, it's not Chrome OS but the developers have made sure to use various Chromium OS open-source elements on top of Ubuntu open-source project to make things familiar for Chrome OS users. Cub Linux is available for all x86 systems, which means it should run fine on PCs, Macs and Chromebooks, so you can even replace Chrome OS.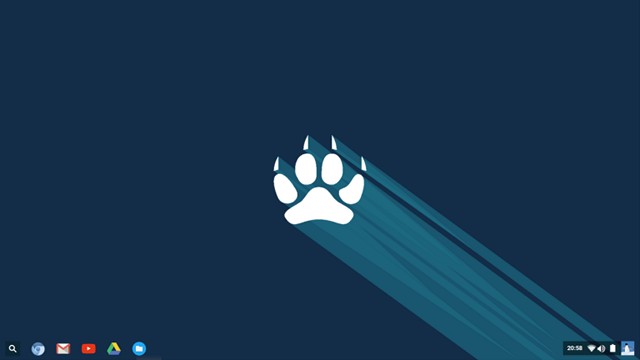 NayuOS is simply a variant of Chrome OS with very little under the hood changes. It's not really aimed at end consumers but if you are looking for better security & privacy and you want to be free of Google's boundations in Chrome OS, you can give it a try. The NayuOS removes Google login, which should be great for people who don't want to enter their Google account to use the Chromebook all the time. Along with that, there are various other improvements to improve developer environment, usability, security and privacy of users. Sadly, the OS is available only for a handful of Chromebooks but we do hope it arrives on more devices soon.
Andromium OS is technically an Android app, unlike others on the list. Similar to Microsoft's Continuum, the app lets you connect your Android smartphone to a monitor or TV to run Android like a full blown desktop platform. It brings its own interface and apps to make sure that your Android experience on the desktop feels apt for the larger display and mouse-keyboard usage. You can connect your smartphone to a monitor or TV through an adapter, dock, Chromecast or Miracast. The app is available for free as of now as part of its beta program, so you should grab it now.
While there are various Linux distributions for Chrome OS, if you want the best performing Linux distro for your Chromebook, you should try out Gallium OS. The Chrome OS alternative for Chromebooks , built on top of Xubuntu integrates Chrome OS drivers for a better experience all around. Also, it fixes whatever bugs Chrome OS offers, plus as we mentioned, it offers the best Chromebook optimization. Along with all that, you get all the Linux features.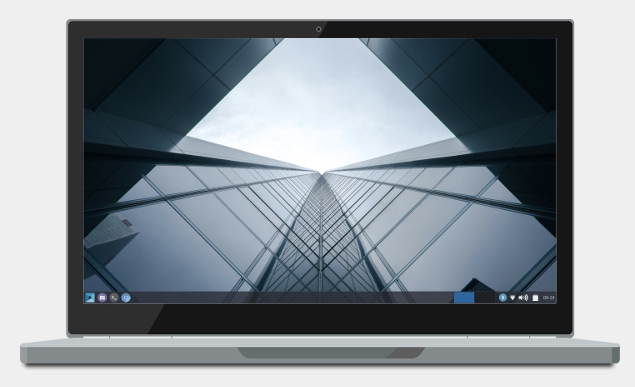 SEE ALSO: How to Enable Developer Mode on Chrome OS to Get Root Access
Try out these different Chrome OS alternatives
If you are looking for a Chrome OS alternative that packs Android apps or something that includes more features or you just want to run another platform on your Chromebook, we have you covered on all fronts. So, select the Chrome OS alternative that fits your needs and try it out on your Chromebook, PC or Mac. Do let us know your choice in the comments section below.