The OnePlus 6T (₹37,999) is one of the best phones you can buy right now. It brings some modest hardware improvements over the OnePlus 6, but the biggest one is the new teardrop notch display which looks absolutely gorgeous, as well as the under-screen fingerprint scanner.
For me, the OnePlus 6T still remains one of the best budget flagships today. In fact, the money that you save when you buy OnePlus 6T over a Galaxy S9 or Pixel 3 XL, can be used to get some cool accessories to enhance the overall experience. To help you select the best accessories that you can buy, here are our picks of the 15 best OnePlus 6T accessories:
Best OnePlus 6T Accessories You Can Buy
Best OnePlus 6T Cases, Skins, and Screen Protectors
1. OnePlus 6T Double Defence Bundle
OnePlus 6T is a gorgeous phone which sports a premium glass build. However, that also means that OnePlus 6T is quite fragile. If you want to protect your shiny new phone from scratches, scuffs, and cracks, you will need to use a case with it.
My favorite case for the OnePlus 6T is the Nylon case by the OnePlus itself. Not only does it feel right in hand, it also improves the grip of the phone and provides enhanced drop protection. Another great case for the OnePlus 6T is the Karbon case which brings similar features. That's why, I am featuring the OnePlus 6T Double Defence Bundle which comes with both cases.
Buy From OnePlus: ₹2831
2. Spigen Slim Protection Case for OnePlus 6T
Another good case for the OnePlus 6T comes from Spigen which is known for making some of the best cases on the market. This slim protection case is very thin and doesn't add much bulk to the device. It is also fairly flexible and hence easy to put on and take off. While this won't provide extreme protection, the textured back improves the grip of the phone and can handle some minor drops and falls. If you like thin-and-light cases, you should definitely check this one out.
Buy From Amazon: ₹899
3. Amozo OnePlus 6T Case
If you are looking for something a bit cheaper, check out the Amozo OnePlus 6T Case which not only brings enhanced drop protection but also looks cool while doing it. The case features strengthened corners and sides along with a clear back. This means that you will be able to protect your OnePlus 6T against drops and falls while showing off its beauty. Overall, I really like this case and if you don't want to spend too much on a case, this is certainly the one to go for.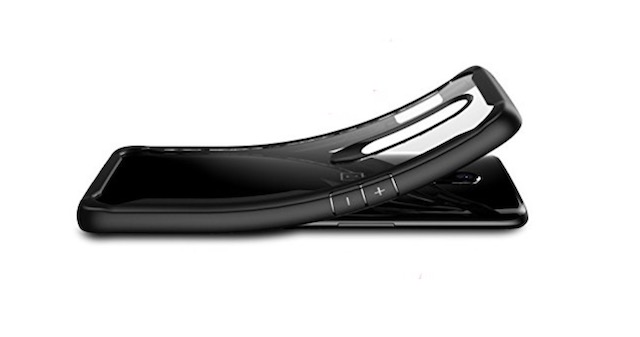 Buy From Amazon: ₹599
If you want to look at some more cool cases and covers for the OnePlus 6T, see our picks of the 10 best OnePlus 6T cases and covers.
4. OnePlus 6T Black Matrix Skin from GadgetShieldz
If you are someone who hates cases, as no matter how thin they are they do add noticeable bulk to the device, than you need to get a skin for your OnePlus 6T. While the skin will not provide any drop protection, it will save your OnePlus 6T's back from normal scratches and scuffs resulting from day to day use. It will also enhance your grip on the phone, so there's less chance of it slipping out of your hands in the first place. The skin that I am suggesting here is the Black Matrix skin from GadgetShieldz. Apart from the black matrix skin, the company offers more the two dozen skin types so you have a ton of options to chose from. If you want to see other options both Dbrand and Slickwraps offer OnePlus 6T skins which look great.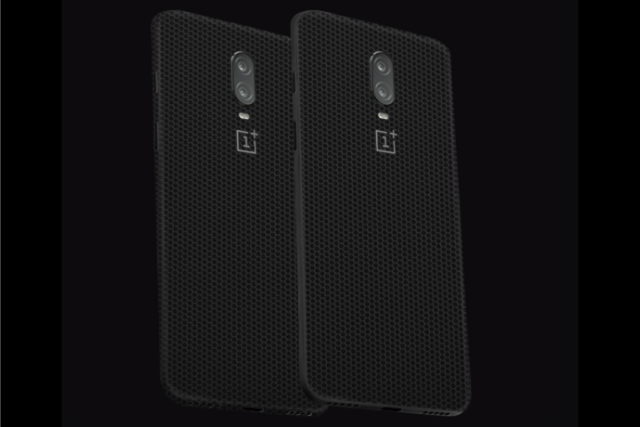 Buy From GadgetsShield: ₹499
5. Rexez Oneplus 6T Tempered Glass Screen Protector
The OnePlus 6T features a near bezel-less screen which is absolutely beautiful. It's 6.41-inch Optic AMOLED display makes everything pop and you will enjoy consuming media and playing games on this device. However, with big display comes big responsibility, and it you want to keep the OnePlus 6T's display in pristine conditions, you will need to apply a screen protector on it. I suggest that you buy the Rexez tempered glass screen protector which sports a rounded edge which is designed to provide the smooth and naked screen experience as well as improved chip-protection. However, if you want to take a look at other options before settling, see our list of the best OnePlus 6T screen protectors.
Buy From Amazon: ₹299
Best OnePlus 6T Audio Accessories
6. OnePlus Type-C Bullets Earphones
One thing that I hate about the OnePlus 6T is that it doesn't come with a headphone jack. I really hate this trend and I'm sad to see OnePlus joining the bandwagon. The worst part is that OnePlus 6T doesn't include any type-C earphones in the box, which makes the switch even harder.
So, if you are going to buy the OnePlus 6T, it's imperative that you also get a pair of Type-C earphones. This pair from OnePlus should be top of your list. Like normal OnePlus 6T Bullets earphones, the Type-C ones sound really nice, and have an attractive design to match the phone.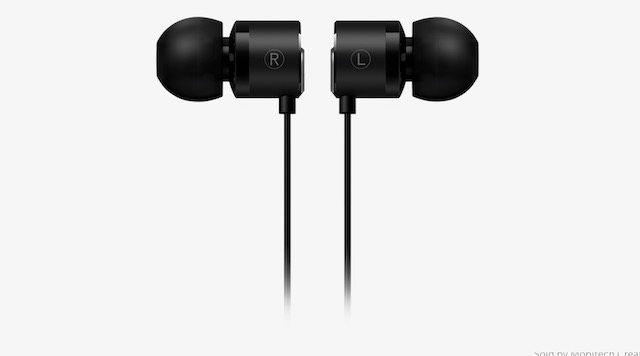 Buy From OnePlus: ₹1490
7. OnePlus Bullets Wireless
If money is no concern for you then I would suggest that you go wireless with the OnePlus Bullets Wireless.  We have already reviewed the Bullets Wireless so we know all about its high-quality build and performance. In fact, the Bullets Wireless remain mostly clear even at the highest volume. While these are not cheap, the Bullets Wireless can be great companion to your brand new OnePlus 6T.
Buy From OnePlus: ₹3,990
Best OnePlus 6T Charging Accessories
8. Mi 20000mAH Li-Polymer Power Bank 2i
While you won't have any battery related problems with the OnePlus 6T as it lasts for the whole day and charges exceptionally fast, you will need additional options, if you travel a lot.
For that, I would suggest that you invest in the 20,000 mAh power bank from Xiaomi. The Mi Power Bank 2i brings really good quality along with fast charging capabilities with support for Quick Charge 3.0. The power bank also comes anti-slip and scratch resistance coating which means that it will age well over the years. I am personally using the Mi Power Bank 2i for over a year now and I haven't had any problems.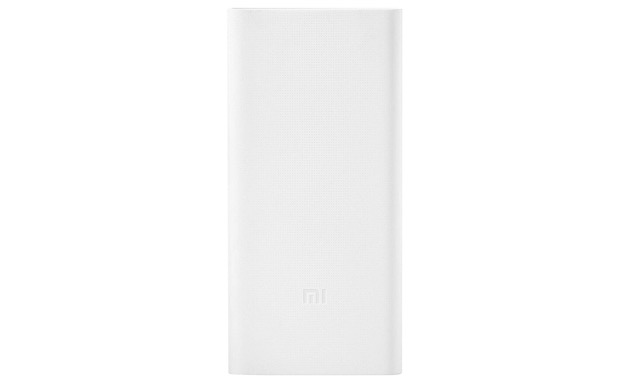 Buy From Amazon: ₹1,499
9. AmazonBasics 4.0 Amp Dual USB Car Charger
This is a great accessory for people who have to drive around a lot, and use their OnePlus 6T for navigation. We know that navigation drains battery greatly. That's where the car chargers come in and if you are looking for a cheap car charger, the AmazonBasics dual USB car charger is one of the best that you can get. The charger is quite durable and will last you long and allows you to charge two devices at once. This is a must-have accessory for car owners.
Buy From Amazon: ₹499
10. Dash Car Charger
If you can afford to spend a little more, you can buy the Dash Car Charger from OnePlus which brings the same fast charging technology that OnePlus's power brick brings. With this car charger, you can get 0 to 50% under half an hour. Even if you are using your OnePlus 6T for navigation, the Dash car charger will top up your phone faster than any other car charger. It is pretty expensive as far as car chargers go, however, if you spend a lot of time traveling in your car, this might be well worth the cost.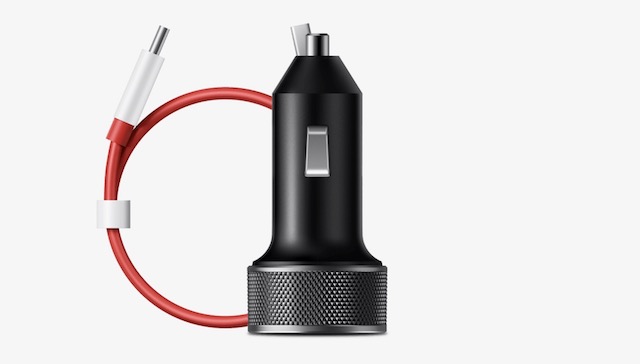 Buy From OnePlus: ₹2,299
11. ELV Desktop Cell Phone Stand Tablet Stand
One of my favorite smartphone accessories these days is a phone stand as it allows me to easily charge my device while keeping it in an upright position where I can access it instantly. The best part about charging docks are that they also act as a pretty good night stand. Whenever you are done for the day, just slip your OnePlus 6T on a charging dock and you will find it fully charged when you wake up in the morning. The charging dock here is one of the cheapest ones that you can find. Despite its low price, it looks exceptionally good, however, you do need to use your own cable.
Buy From Amazon: ₹299
12. Captcha Type-C Charger Docking Station
While I prefer the charging dock above for its convenience, there are users who prefer a charging stand with built-in USB-C connector. This is great as you have one less wire to worry about. The Captcha dock comes with a 2 Amp charging capacity which means that it will support fast charging of your OnePlus 6T. Also, you can directly connect this dock with your computer using the built-in USB cable and use it to transfer music, photos, and files. Overall, this dock is quite good and I highly recommend this.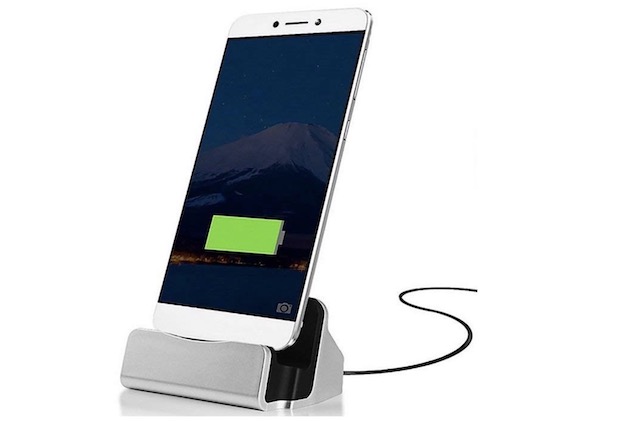 Buy From Amazon: ₹399
More OnePlus 6T Accessories
13. Mivi Type-C to USB A OTG adapter
Another useful accessory is a Type-C to USB Type-A OTG adapter. This is needed if you want to connect your flash drives or external hard drives to bring heavy work files and documents which can be transferred to the phone easily. You can also carry your favorite movies and music in a pen drive and import it on your phone whenever you need them.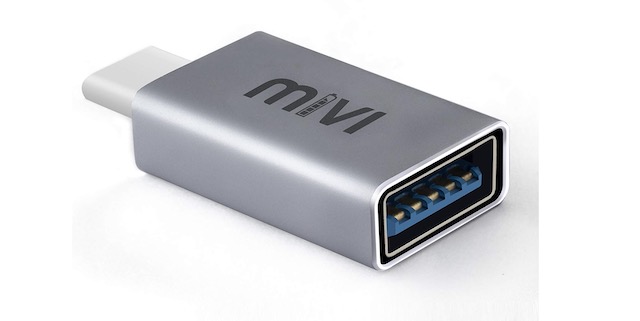 Buy From Amazon: ₹499
14. SanDisk Dual Drive Type-C 32GB Flash Drive
If you don't want to carry around a dongle, you can check this dual flash drive from SanDisk which brings a USB-C and a USB-A port. This means, you will be able to easily connect this flash drive to your phone and laptop. Plus it's from SanDisk, so it should offer good performance.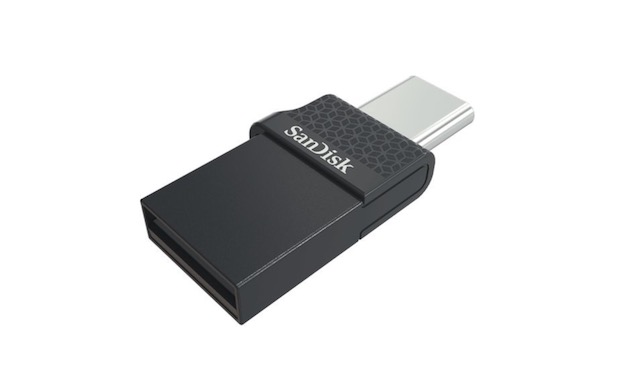 Buy From Amazon: ₹749
15. Tantra Tango Car Mount for OnePlus 6T
Finally, we have a car mounter which comes in really handy if you use your phone for navigation. The Tantra Tango car mount is one of the best car mounts that you can buy. The handy holder can be wall-mounted or clipped to your car's dashboard/windshield, so you can choose the location whichever is more convenient to you. The car mount also brings gravity auto lock technology. This is a fancy way of saying that it will automatically lock in your phone once it feels the phone's weight on its base. It also features one touch release option which means you won't have to struggle to get your phone out of this.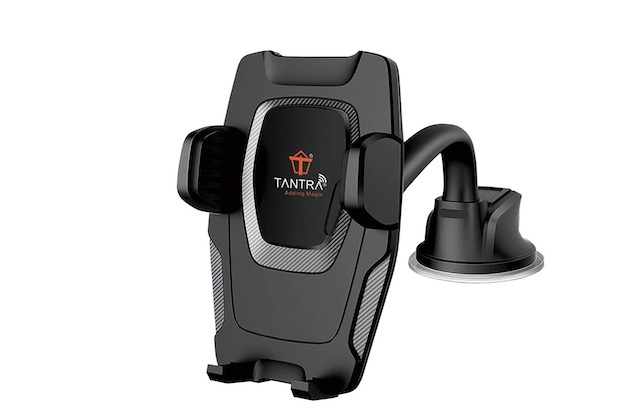 Buy From Amazon: ₹999
SEE ALSO: OnePlus 6T vs Vivo V11 Pro: In-display Fingerprint Scanner Showdown
The Best Accessories for OnePlus 6T
That ends our list of the best accessories for the OnePlus 6T that you can buy right now. From chargers to earphones to car mounts to adapters, you will find everything that you need to get the most out of your OnePlus 6T here. Do check the list out and let us know your favorite OnePlus 6T accessories by writing in the comment section below.