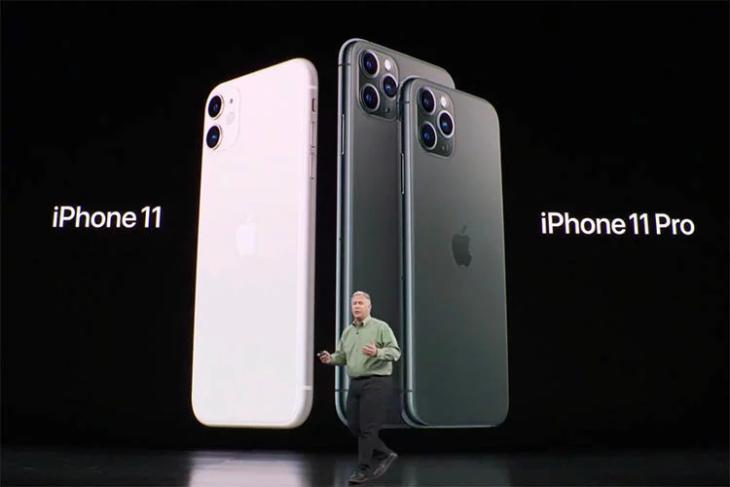 New listings on the website of Chinese electronics certifications agency, TENAA, have seemingly revealed some unannounced info about the latest iPhone trio. As per the listings, the iPhone 11 has a 3,110mAh battery, which is a slight improvement over the the 2,942mAh unit on its predecessor, the iPhone XR. Meanwhile, the iPhone 11 Pro carries a 3,046mAh battery, while the iPhone 11 Pro Max comes with a 3,969 mAh unit. In comparison, the iPhone XS and XS Max ship with 2,658mAh and 3,174mAh batteries, respectively.
While none of that looks as impressive on paper as the high-capacity batteries on even some entry-level Android phones, reports seem to suggest that the iPhone 11-series actually do have pretty decent battery life. According to Apple, the iPhone 11 can play back about 11 hours of videos, while the iPhone 11 Pro and Pro Max last up to 18 hours and 20 hours, respectively.
Another interesting thing seemingly confirmed by the listings is the amount of RAM in these three devices. According to TENAA, the iPhone 11, 11 Pro and 11 Pro Max all come with only 4GB of RAM, and not 6GB, as was claimed by some media reports recently. Again, not as impressive when compared to Android devices with up to thrice as much RAM, but iOS has a history of performing at-par or even better than most Android flagships with much higher amount of RAM, so that shouldn't really be an issue either.
The iPhone 11-series was officially unveiled by Apple at its Cupertino headquarters earlier this month, and is already available for pre-order in several markets. It has been priced starting at $699 in the US and, has apparently received a better-than-expected response from consumers. All the three models will be available for pre-order from September 20 in India, where the most affordable 64GB iPhone 11 model is priced at Rs. 64,900.