Putting all the specs into the right perspective, iPhone 12 comfortably still stands out as one of the best smartphone for most people. Be it the Super XDR OLED display with a resolution of 2532×1170 pixel (460 ppi) and 1200 nits of peak brightness or the much-improved dual-camera, the iPhone 11 successor has ticked off most of the essential boxes. That being said, if you have bought this iPhone and are looking for the cases to offer it the needed care, you have arrived at the right place. Here is an extensive roundup of the best iPhone 12 cases and covers to let you safeguard your smartphone without sacrificing the style statement.
Top iPhone 12 Cases and Covers You Can Buy
Keeping in different preferences and tastes, we have included a variety of cases designed for iPhone 12. We are including thin cases for iPhone 12, as well as clear cases, official Apple cases, leather cases, wallet cases and more.
So, irrespective of what goes along with your choice, you will find the case that can make a suitable pair for your iPhone 12. Now that you have got a sneak peek, let's get started with the roundup!
1. PITAKA
If the slim yet protective design is on top of your mind, this offering from PITAKA should be an automatic pick for your iPhone 12. Made of high-quality aramid fiber, the case offers the essential safeguard to your smartphone while also ensuring there is no additional bulk.
With the raised rubber, the dual camera remains safeguarded against scuffs. Thanks to the 3D grip texture, you have a much-improved grip which ensures the iPhone can feel comfortable in your hands.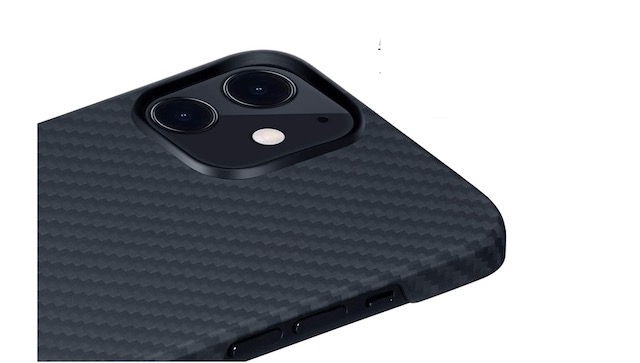 What makes PITAKA iPhone 12 case stands out is the embedded metal plates that help it work with magnetic mounts. Hence, you can install your iPhone on a magnetic mount for an enhanced viewing experience during a long drive. Notably, the embedded metal plates don't obstruct wireless charging or MagSafe wallet or charger.
Everything considered; PITAKA is one of the best cases for iPhone 12 in the market right now.
Buy from Amazon: $49.99
2. Apple Clear Case with MagSafe
Apple has introduced a high-quality clear case with MagSafe for iPhone 12. For those unfamiliar, MagSafe is touted to be the new ecosystem of accessories for hassle-free attachment and faster wireless charging.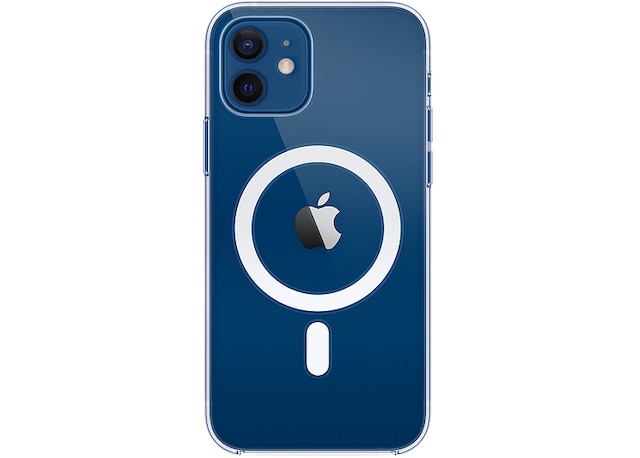 Talking about this clear case, it has a slim yet protective form-factor. So, you can trust it to let your iPhone 12 showcase the design while also offering the required protection from scratches.
Notably, the official clear case is anti-yellowing. That means it can keep the clarity intact for a long time, unlike many other clear covers in the market.
Buy from Amazon: $49
3. Spigen
Your search for the best iPhone 12 cases might end with this offering from Spigen. The Spigen Liquid Air Armor case is perfect for those looking to protect their iPhone without adding a ton of bulk.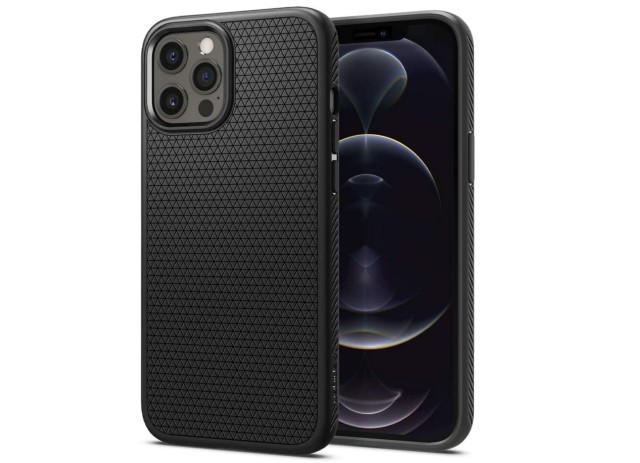 This form-fitting case brings an anti-slip matte design to ensure you can comfortably hold your iPhone without worrying about it slipping out of your hands. Moreover, it comes with military grade protection, as per Spigen, and the company's Air Cushion technology which helps protect your iPhone from shocks.
The case is available in both Black and Blue colors, so you can choose whichever one you like more and the one that suits your iPhone's color the best.
Buy from Amazon: $12.99
4. Rhinoshield
If you tend to drop your iPhone quite a lot, you should definitely consider using Rhinoshield's SolidSuit case for the iPhone 12. This case isn't the slimmest one out there, but it will easily protect your iPhone from drops and scuffs.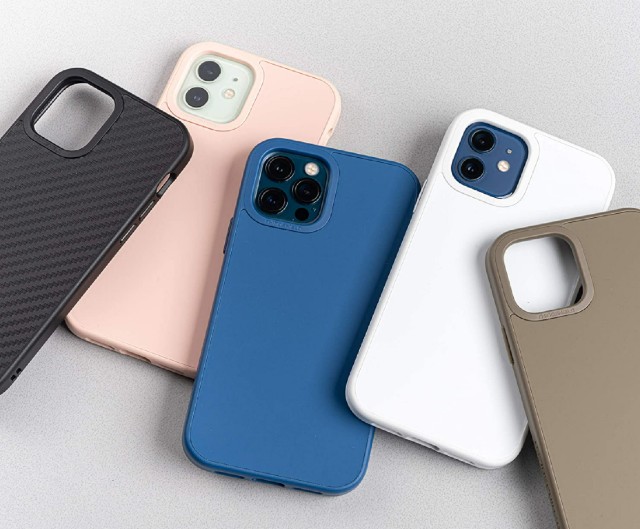 Rhinoshield claims that the SolidSuit case can protect your iPhone from drops from up to 11 feet, which is quite a lot, and should keep your mind at ease when it comes to your iPhone's protection. Apart from that, the case supports MagSafe charging, and it's BPA/BPS/BPF free, which means its safer for you as well.
Buy from Amazon: $39.99
5. Cutebe
Should you wish to give more freedom to your iPhone 12 to flaunt its design, Cutebe can prove to be a nice match. Made of hard PC and soft TPU, the case has a clear design that allows the smartphone to showcase its looks.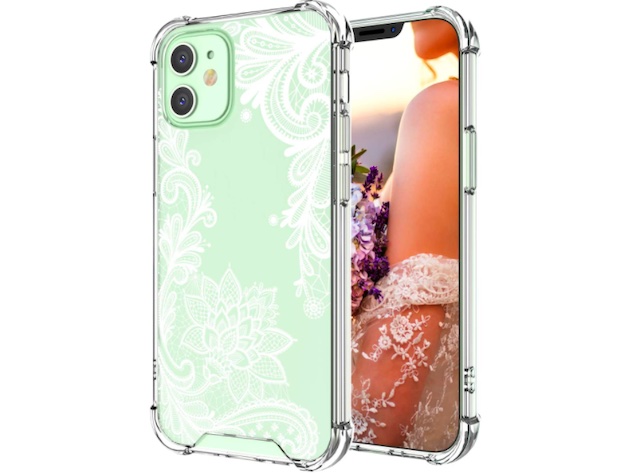 The combination of the rugged PC and soft TPU enables the case to withstand impact and also keep scuffs away. Besides, the rubberized bumper also provides an enhanced grip so that the iPhone can stay comfortably placed in the palm.
With the precise cutouts, it allows convenient access to all the ports of your iPhone 12. As for the buttons, they are easy to click thanks to the rubberized design. Overall, Cutebe is one of the best iPhone 12 clear cases.
Buy from Amazon: $12.99
6. AMOVO
Are you looking for a complete leather wallet case for your iPhone 12? If yes, do not fail to check out AMOVO. The case is made of vegan leather, PC, and TPU for additional protection against impact. So, you can bank on this folio cover to offer the 360° safeguard to your smartphone.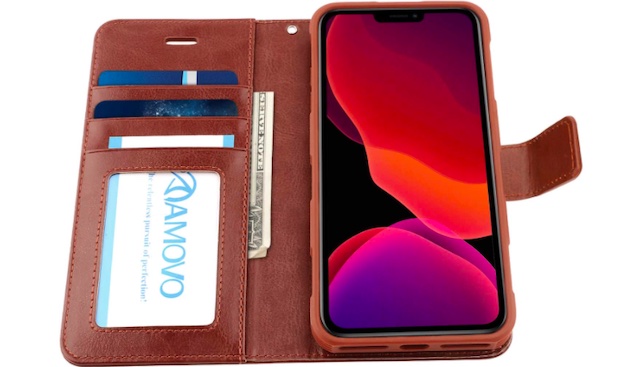 Another notable feature of this cover is the detachable back which offers you the flexibility to get rid of the bulk when you don't need to carry cards or dollar bills. Moreover, it also supports wireless charging so that you charge your smartphone on your favorite wireless charger without having to take off the folio cover.
Using the kickstand functionality, you can also prop up your iPhone 12 in the landscape orientation for a convenient hands-free video calling or media watching experience. Considering these notable features, AMOVO wallet case seems to be a solid deal.
Buy from Amazon: $45.93
7. Apple Silicone Case
Apple has always offered top-notch silicone cases for iPhones. And this one has got all the qualities to stake the claim of being one of the finest silicone cases for iPhone 12.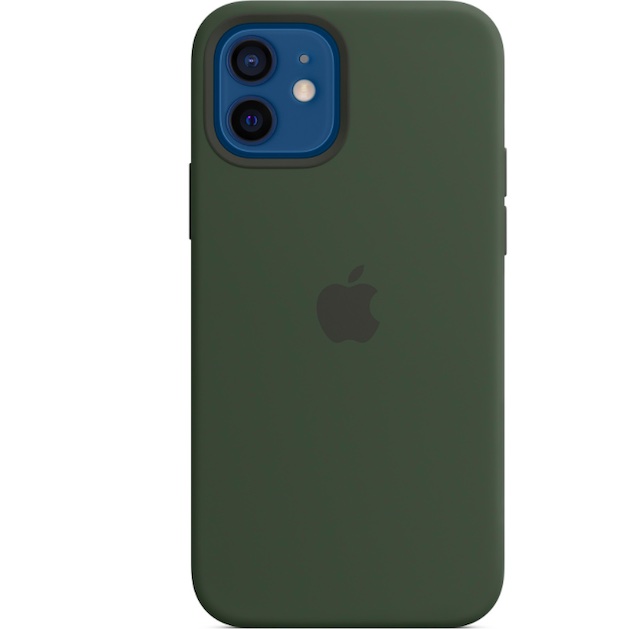 With the soft material, the case is pretty smooth to the touch and also wraps around the iPhone 12 like a glove. Thanks to the smooth finish, it also feels comfortable in the palm. Thus, holding the 6.1″ iPhone will feel comfortable.
As for the buttons and the cutouts, they have looked on point to me. Lastly, you can choose this silicone iPhone 12 case in multiple colors including the product red.
Buy from Amazon: $49
8. ESR Metal Kickstand Case
There is a lot to like about the ESR metal kickstand case. For starters, the case is made of soft TPU and features a clear design that allows your smartphone to arrest attention without any problem.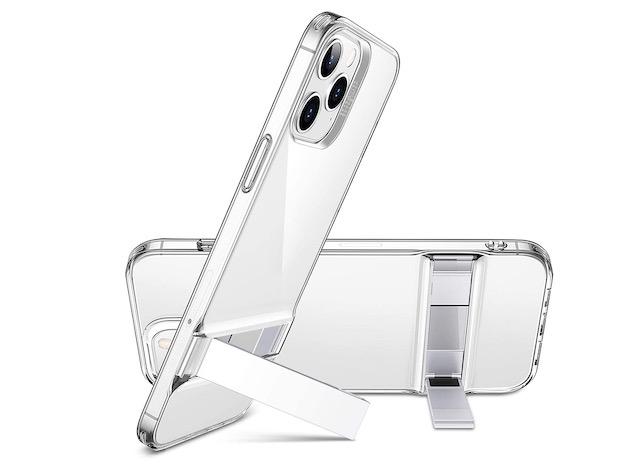 The kickstand supports both vertical and horizontal orientations. That means you have more flexibility to place your iPhone in the desired viewing angle to enhance your gaming or media watching experience.
What's more, it supports wireless charging as well, ensuring there is no need to remove the cover before charging the device wirelessly.
Buy from Amazon: $20.99
9. LUMARKE
If eye-catching design ranks right at the top of your priority list, this case from LUMARKE would be worth having a close look. Flaunting an attractive design, the case makes an impressive pair with the iPhone 12. And with the neat cutouts, it also wraps around the smartphone snuggly for a form-fitting look.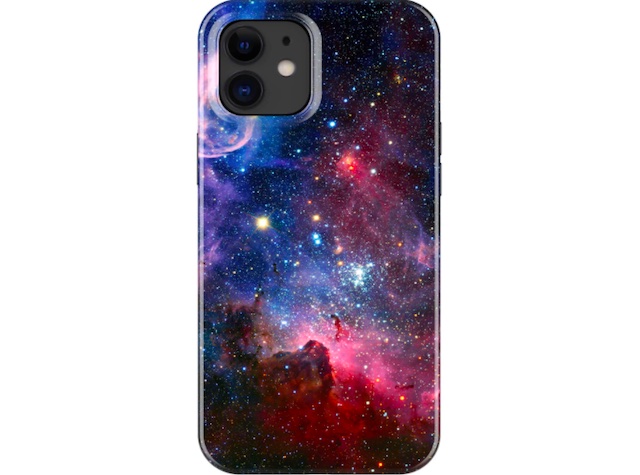 In terms of protection, LUMARKE has got the cushion to endure accidental drops and also fight out scratches. The company claims that the case can withstand up to 12 feet drop. If that holds true, you shouldn't worry about the protection of your smartphone.
Priced at $12, LUMARKE comes in multiple color variants so that you can choose the right pair for your smartphone.
Buy from Amazon: $8.91
10. Cordking
Though Cordking's offering doesn't look as elegant as that of the official silicone case, it has got the features to live up to the mark. It's carved out of top-quality silicone material and features a soft finish. Thus, you can expect it to grace your palm with the desired comfort.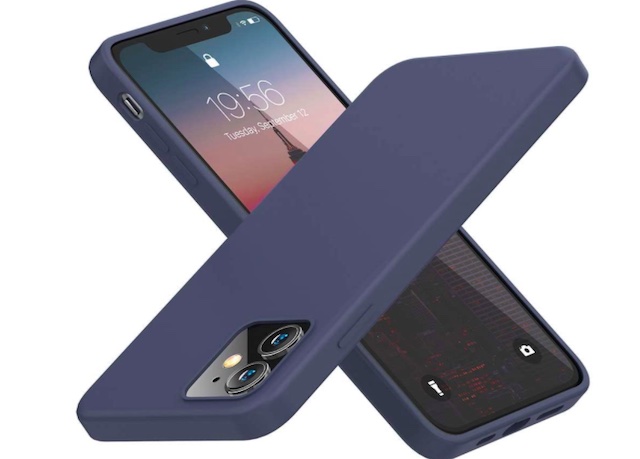 With the presence of microfiber lining inside, the case has got a bit extra cushion to survive the impact and also thwart scratches. Courtesy of the raised lips, it also provides the additional shield to the 6.1″OLED display and the dual camera on the back.
Furthermore, the silicone cover supports wireless charging so that you can power up your device without having to remove it. At $15, it's also among the cheapest cases for iPhone 12.
Buy from Amazon: $14.98
11. Raptic Shield
If ultimate protection is what you are after, Raptic Shield can fit into your requirement with ease. What makes this case exceptionally protective is the robust casing that can fight out even nasty impact.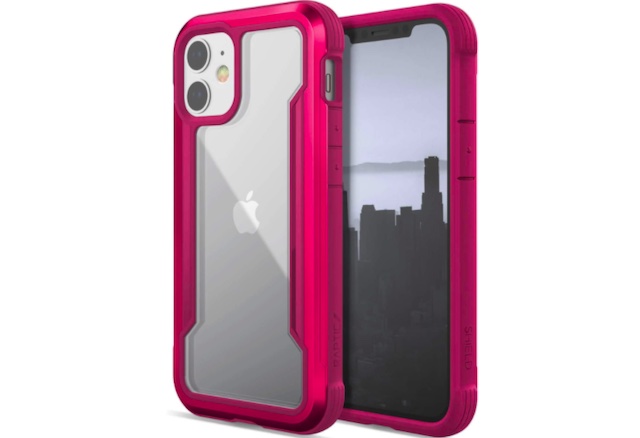 The integration of anodized aluminum, TPU, and PC strengthens the construction. Plus, the presence of a raised lip makes sure the 6.1″ OLED display has the essential shield against scuffs.
For all being highly protective, Raptic Shield doesn't look bulky at all, which is a big deal if you don't want to put the style factor on the backburner. Lastly, you can choose this military-drop tested heavy-duty cover in multiple color options including cranberry and black.
Buy from Amazon: $19.95
12. Temdan
Last but not least, Temdan's offering is a simple yet pretty impressive clear case for iPhone 12. First and foremost, the case is made of acrylic material which makes it incredibly soft and flexible. Therefore, you can install and remove the cover without any pain.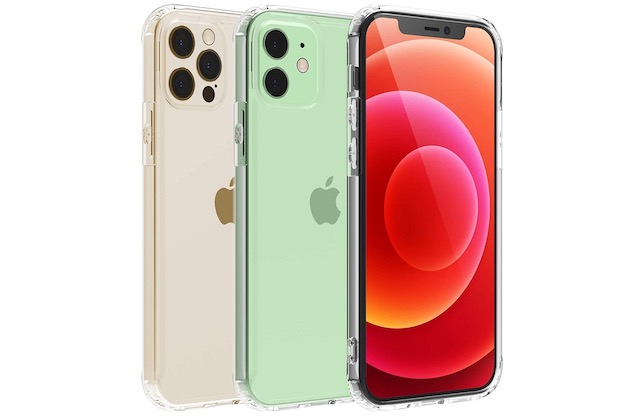 For all being slim, Temdan clear case is more than handy when it comes to enduring impact. With the raised bezels, it can guard both the 6.1″ OLED display and the dual camera.
Notably, it's also anti-yellow, which means it won't lose its clarity so easily. Keeping in mind these appreciable specs, the $10 price tag seems quite affordable.
Buy from Amazon: $7.99
Choose the Top Cases and Covers for Your iPhone 12
So, these are the top cases and covers for iPhone 12. Now that you have a variety of cases at the disposal, choose the one that looks spot-on for your smartphone.
If you are looking for the best of both worlds, pick out the cases that offer the needed protection while also keeping the style quotient intact. And if you want your device to shine in full glory, a clear case is the way to go. Also, don't forget to check out our article on best iPhone 12 skins and wraps. They will come in handy in times when you want to rock your iPhone 12 without a case.
Have we missed out on any nice iPhone 12 cover? If yes, let us know its name in the comments section. Besides, don't forget to share your feedback about the iPhone 11 successor and what makes it so good.