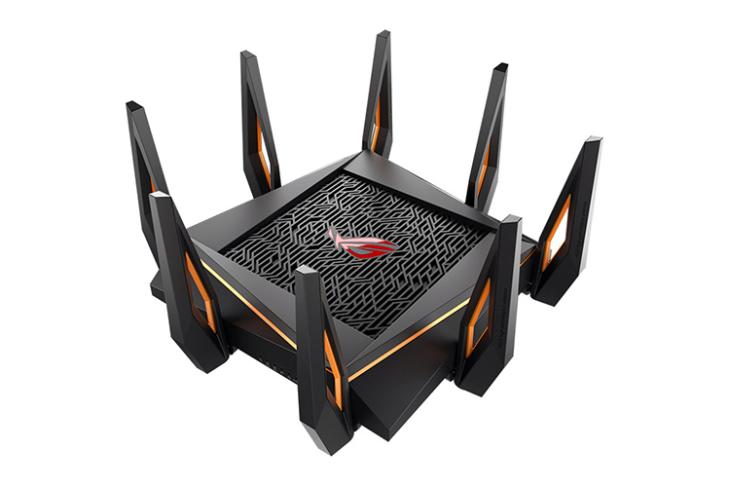 The Asus ROG phone stole the limelight at 2018 Computex in Taipei but it also unveiled other exciting products. Asus has announced two new Wi-Fi routers to cater to the ever-evolving needs of power users and busy households with a large number of devices.
Both of the new Wi-Fi routers support the latest 802.11ax Wi-Fi specification which enhances both – the speed and the range – of the Wi-Fi network. This enhancement in performance along with MU-MIMO guarantees unrestricted usage even when you're running more than dozen device.
ROG Rapture GT-AX11000
The GT-AX11000 is the first 802.11ax router in the world which supports triple bands. With one 2.4GHz and two 5GHz bands, it can support a total bandwidth of 11,000Mbps. The eight antennas help you to optimize throughput and assign gaming devices to the 5GHz band to ensure an unrestricted gaming experience.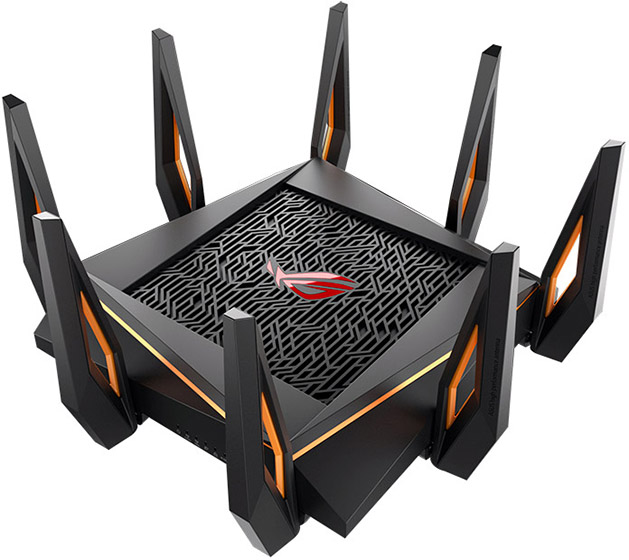 The ROG Rapture GT-AX11000 features DFS (dynamic frequency selection) which automatically assigns supported devices to the 5GHz network to ensure minimum congestion. It also comes with a Gigabit Ethernet port providing a speed of up to 2.5Gbps via wired connections. The ethernet port is prioritized the highest while distributing the speed to ensure that gamers enjoy the best possible speeds on their desktops.
The router also comes with VPN Fusion which will allow users to choose between many of the virtual VPNs supported by Asus. Users can also use multiple VPNs together and assign devices to each network selectively.
AiMesh AX6100
The AX6100 is equipped with Asus' proprietary AiMesh technology which allows users to use multiple routers in a wireless mesh configuration for extended coverage. To cover even the corners of your house with the least reception, Asus is bundling two RT-AX92U nodes together, each of which comes with tri-band support with a total output of 6,100Mbps per node.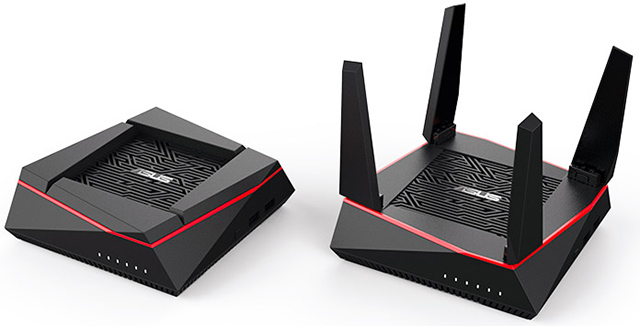 Unlike the GT-AX11000, this router supports 802.11ax protocol but only for the 5GHz network and lacks the Gigabit Ethernet port as well. It is capable of joining a mesh network over both LAN and Wi-Fi with other Asus routers that support the AiMesh technology.
ASUS RT-AX88U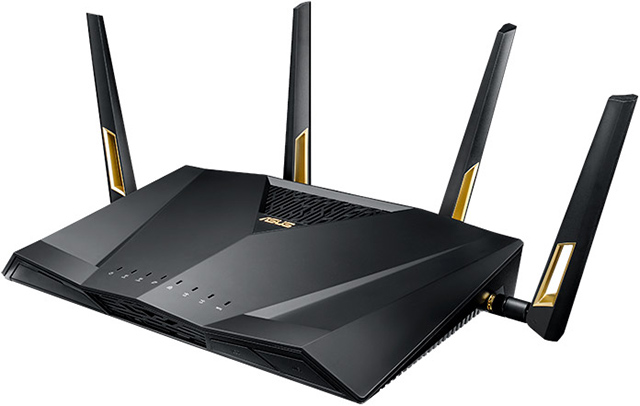 The RT-AX88U was unveiled last year but Asus used the stage to talk about it again. The router comes in a dual-band configuration with an aggregate output of 6,000Mbps. It comes with eight LAN ports to support a local network along with two USB 3.1 ports to add a printer or other peripherals. The router also supports 4G dongles which can be used to provide backup connectivity.