After a lot of leaks regarding AirPods branded headphones over the past few months, and a bunch of reports trying to leak what they will offer, Apple has finally launched the brand new AirPods Max via a press release. These are the first pair of wireless over the ear headphones in the AirPods line and offer some impressive features. However, they are also priced at a mind-numbing $549 (Rs.59,900 in India) which puts them well out of the typical AirPods territory. So, if you are in the market for new Apple earphones, and for some reason are confused between getting the AirPods Pro and the AirPods Max, here is a detailed, down to the nitty-gritty details, comparison of the AirPods Max vs AirPods Pro.
AirPods Max vs AirPods Pro: What's the Difference?
As annoying as it is that Apple decided to call its decidedly audiophile-territory headphones AirPods Max, the headphones themselves offer some impressive features, and some major upgrades over the AirPods Pro.
My personal opinion on the name, however, is whoever at Apple is incharge of naming these things needs to expand their list of acceptable words beyond Pro and Max. The Max is acceptable (somewhat), when it's being used for a device that's basically the same as another, but bigger — like the iPhone 12 Pro Max. It's still just an iPhone, with a bigger screen. The AirPods Max however, aren't just jumbo-sized AirPods. They are an entirely different category of audio accessories, and they should have had a better name than this.
But enough about my rant over the AirPods Max name, let's jump into the differences. We are comparing the AirPods Max and AirPods Pro on multiple fronts, and you can use the table of contents below to jump to any section you are interested in.
Compatibility
To be honest, this isn't really a difference. Both the AirPods Pro and AirPods Max support the same devices, with all the same caveats. However, those caveats are worth noticing. So that's why I'm mentioning this thing right off the bat.
Both the AirPods Max and AirPods Pro support phones all the way down to the 1st generation iPhone SE, which is great. However, if you're using the iPhone SE, iPhone 6s/6s Plus, or iPhone 7/7Plus, you should know that you won't be able to use Audio Sharing with those phones.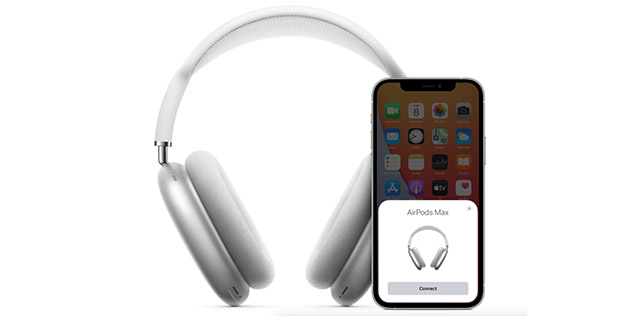 To be honest, in all my time using AirPods Pro, I've never once used audio sharing. So I'm not sure if that's really something you'll miss, per se. But if you do want to use that feature, you'll have to upgrade to a newer iPhone.
AirPods Max Supported iPhones, iPads, Apple Watch, and iPods
iPhone SE (1st gen) and later
iPad mini 4 and iPad mini (5th gen)
iPad Air 2 and later
All iPad Pro models
iPad (5th gen) and later
Apple Watch Series 1 and later
iPod Touch (7th gen)
Design
Obviously, the most apparent difference between these two devices is the design. The AirPods Pro are a pair of small, in-ear earphones with replaceable ear-tips for the perfect seal in your ear. The AirPods Max, on the other hand, are huge over the ear headphones with memory foam ear cups. These form a seal around your ears and deliver high quality sound.
Where the AirPods Pro seem to vanish into thin air while you're using them (to the extent you might forget you're wearing them if you're not listening to music), the AirPods Max will never let you forget you're wearing a pair of $550 headphones on your head. Whether that's a good or bad thing is for you to decide based on what you want from your earphones/headphones.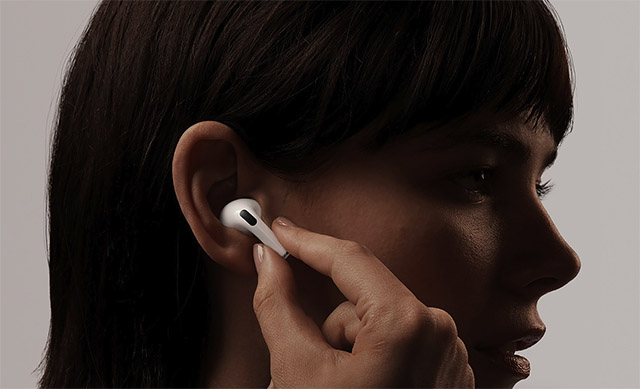 Anyway, since these are headphones, you will get one advantage, design-wise. They won't accidentally slip out of your ears and fall to the ground without you noticing. Plus they come with telescoping arms so you can adjust their length according to your preference. On the AirPods Pro, you get replaceable ear tips to get the best fit possible instead.
Comparing the design of the AirPods Pro vs AirPods Max seems like a fool's errand. They are essentially different form factors so comparing most design differences makes little sense. However, one major thing to keep in mind is the weight. The AirPods Pro, small as they are, weigh in at just 5.4 grams each. That's a total of 10.8 grams of weight on your face.
The AirPods Max, being headphones, are obviously much heavier, coming in at 384.8 grams. In comparison, Sony's WH-1000XM4 (currently $278) weigh 253 grams. However, those aren't $500 headphones, and the Beyerdynamic DT 1990 Pro (currently $549), a pair of ~$550 headphones, also weigh 370 grams.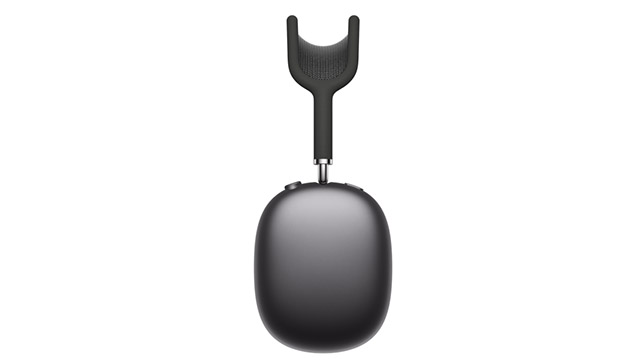 Speaking of design, we can't ignore the colours. Probably the only place where we can actually compare AirPods Pro and AirPods Max in terms of design without it being like comparing apples and oranges. So the AirPods Pro are only available in a white color, which is fine. However, if you wanted a darker colour, or something different, you were out of luck. Fortunately, the AirPods Max come in five different colour options — silver, space gray, sky blue, pink, and green.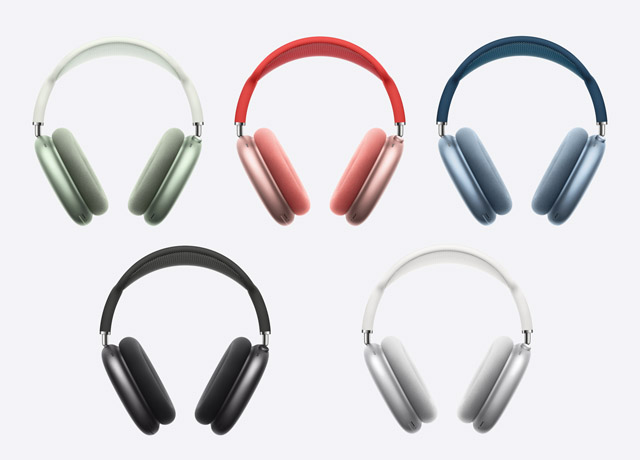 Functionality
The AirPods Max were launched last night, but they still use the same H1 chip as the AirPods Pro launched in 2019. That means, feature wise, you get pretty much all the same features on either of these devices. That said, note that the AirPods Max have two H1 chips (one in each ear cup) which should improve the computational audio performance of these headphones.
Both of them support Apple's really easy one-tap set up with your iPhone. You get hands-free Siri (which is more useful than you'd think) and automatic message readouts using Siri. Plus, features like Active Noise Cancellation and Adaptive EQ (more on both of these features later).
The AirPods Pro and Max both support automatic music pausing and playback depending on whether they are in your ear (or on your head), or not. While the AirPods Pro do this using a combination of optical sensors and accelerometers, the AirPods Max use optical and position sensors on each ear cup.
The end result is essentially the same. Your music will pause when you take the headphones off, and resume when you put them back on.
Playback Controls and Siri
One of the things that have changed with the AirPods Max is how you control music playback, volume, and invoke Siri on your headphones. The AirPods Pro have pressure-sensitive stems that you can press to play/pause music, skip tracks, enable/disable active noise cancellation etc.
However, on the AirPods Max, there are no pressure-sensitive parts on the ear cup. Instead, Apple has a Digital Crown on the headphones to perform these tasks, and a dedicated Noise Cancelation button to switch between ANC on/off, and transparency modes.
I feel fairly neutral about the Digital Crown on the AirPods Max, but it does offer a really useful feature — volume control. Believe it or not, the AirPods Pro don't have built-in volume controls. You will either have to use your iPhone's volume rocker, or ask Siri to change the volume. Both of those methods are less than intuitive. However, with the Digital Crown on the AirPods Max, you can simply rotate it to change the volume. That's definitely going to prove useful.
Active Noise Cancellation
The AirPods Pro and AirPods Max both feature active noise cancelation. Now, I have been using the AirPods Pro for a long time and the noise cancellation on these is pretty good. Without using the AirPods Max, I can't decisively comment on the quality of their active noise cancelation. However, since they are headphones, it's a safe bet to say that they will offer much better ANC as compared to AirPods Pro. There are no doubts about that.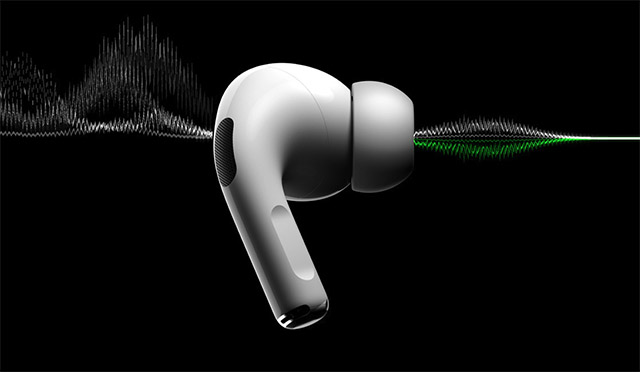 What's more, while the AirPods Pro use just one external mic on each earbud to measure outside noise and cancel it out, the AirPods Max have six such microphones, and two inside, for a total of eight mics working in tandem for noise cancelation, which should result in better ANC as well.
Of course, there's also the Transparency mode on both of these AirPods. With Transparency, you will be able to hear outside sounds along with whatever is playing on your headphones. This makes it easier to interact with people, and it's also the safer way of using AirPods if you're out on the street.
On the AirPods Pro, you can switch between ANC and Transparency modes by long pressing the stem, while on the AirPods Max there is a dedicated button to switch between the two modes.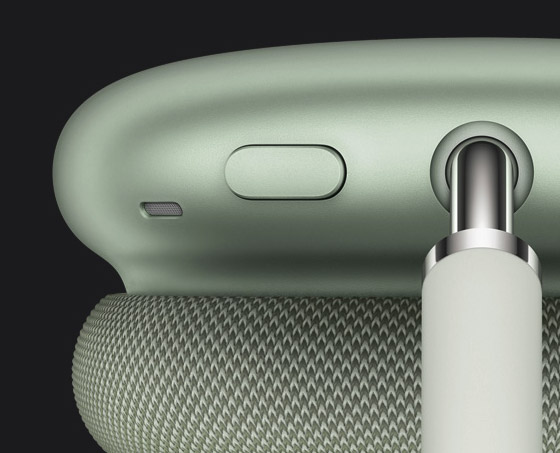 Sound Quality
The AirPods Pro delivered slightly better sound quality than the AirPods, and it's reasonable to expect the AirPods Max to sound much better than the AirPods Pro as well. After all, you get a huge 40mm driver within these ear cups as compared to the tiny driver inside the AirPods Pro. Plus, with the memory-foam ear cups you can be assured of an amazing sound seal around your ears which will also help with sound quality. At the end of the day, headphones usually sound better than earphones, and when the price difference is that stark — $250 vs $550 — they had better sound pretty damn amazing.
Getting a little further into the driver, though, Apple has used a custom Apple designed dynamic 40mm driver for the AirPods Max. It also has a dual-neodymium ring magnet motor, which Apple claims is modelled after the ones you'd find in high-end floor speakers. That, along with the H1 chip's computational audio prowess thanks to its 10 audio cores, should result in pretty amazing sound quality.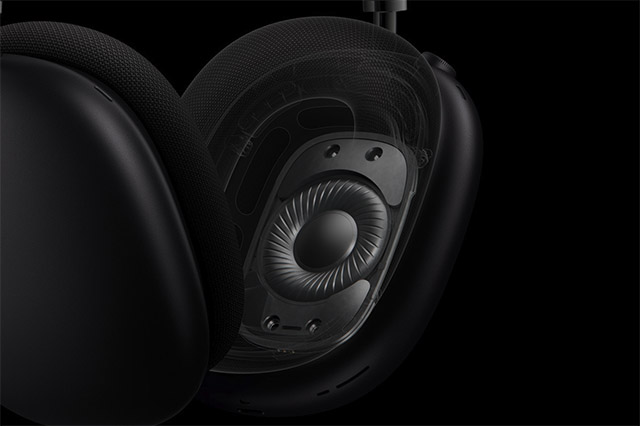 That said, where the AirPods Pro were competing with high-end in-ear headphones like the Sony WF-1000XM3 (currently $168), the price tag associated with the AirPods Max puts them in a remarkably more difficult position.
These headphones aren't competing with high-end consumer grade headphones like the Sony WH-1000XM4 which are priced at around half the price of the AirPods Max. No, these headphones are in audiophile territory thanks to the pricing, and competing with similarly priced offerings from Beyerdynamic, Shure, and Sennheiser is not an easy task.
Still, Apple is completely capable of actually making great sounding speakers, heck the 16-inch MacBook Pro has the best sounding laptop speakers. However, Apple's pricing is usually much higher than market prices, so the chances of these headphones actually offering what audiophile equipment offers are low. Plus, they don't even come with a 3.55m cable in the box, or a port to connect it to. You will have to spend $35 to get an official Lightning to 3.5mm cable for the AirPods Max.
Water and Sweat Resistance
Unfortunately, for all their advanced features, the AirPods Max don't offer any sort of water or sweat resistance. The AirPods Pro, on the other hand, offer IPX4 sweat and water resistance, which means you can use them even in light rain. I'm sure that the AirPods Max handle some level of sweat, but don't go out wearing them if it's raining. You don't want to end up ruining your $550 pair of headphones after all, do you?
Battery and Charging
The AirPods Max, courtesy of their size, have a much better battery life than the AirPods Pro. While the latter last only about 4.5 hours on a charge, the AirPods Max are rated for 20 hours of battery life with active noise cancelation and spatial audio enabled. Needless to say, this should be even higher if you are not using ANC on your AirPods Max.
That said, the AirPods Pro do come with a charging case that can charge them multiple times for a total battery life of 24 hours. Now here's the clincher. The AirPods Max do come with a Smart Case in the box. However, this case can't store any charge and recharge your AirPods Max on the go.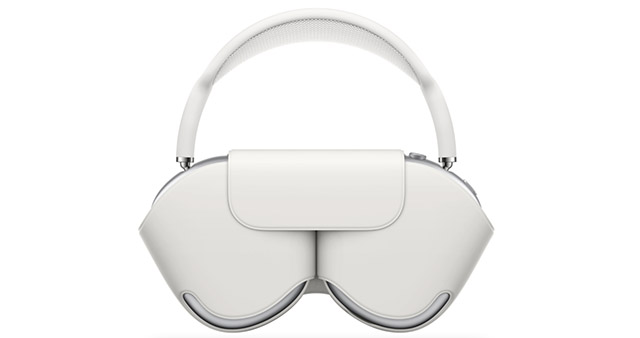 Instead, when you put your AirPods Max inside the case, they go into a very low power state to conserve battery life. That's useful too, but not nearly as useful as a case that recharges your headphones.
However, it's understandable as well. The AirPods Pro case weighs ~46 grams. Imagine how heavy the case for a 380 gram pair of headphones will have to be to charge them over even once. Moreover, the AirPods Max already offer 20 hours of battery. That's quite close to the 24 hours you get with the AirPods Pro with a charging case.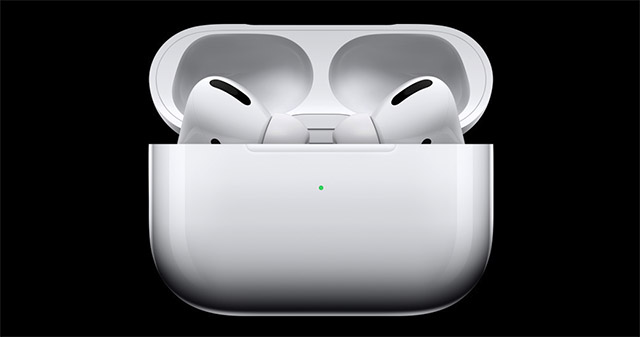 Both the AirPods Pro and the AirPods Max charge via Lightning cables though, and Apple includes a USB Type-C to Lightning cable in the box with the AirPods Max. It's a shame though, that a pair of high end headphones don't support USB-C charging.
Service and Repairs
Apple hasn't specified the out of warranty repair cost for the AirPods Max. But if the AirPods Pro cost $89 to fix as compared to $69 for the AirPods, I'm sure the AirPods Max are even more expensive.
That means, getting AppleCare+ is a logical choice, considering it's priced at $59. And for that, it adds two years of extended warranty, battery repair, and you only have to pay $29 per service, which is great.
Which One Should You Get?
Taking a leap from the AirPods Pro to the AirPods Max isn't a tiny price jump. It's a full $300 more. So you need to be very sure if you want to buy one. I think the AirPods Max is for people who want the magic of AirPods along with best audio experience and a long battery life. Yes, with the case, AirPods Pro offers a comparable battery life, but if you are on long flights, you don't want to take your headphones to charge them every 4 hours or so.
That said, personally, I don't want to spend $550 on a pair of headphones, even if they are leaps and bounds ahead of the AirPods Pro in sound quality and everything else. Moreover, as far as features are concerned, the AirPods Pro offer pretty much everything the AirPods Max offer as well.
AirPods Max vs AirPods Pro
It's hard to look at the AirPods Max and not wonder whether they will do as well as the AirPods and the AirPods Pro. Those offerings from Apple have become ubiquitous in the consumer world. At $550, Apple seems to be targeting a luxury audience. One that's likely to get the headphones as a status symbol more so than anything else.
Still, Apple is probably also the only brand that's capable of launching something as ridiculously priced as this, and still selling loads of it. I can't wait to see the numbers for how these AirPods Max are selling over the next few months. What are your thoughts on these headphones? And are you planning on buying these? Let us know in the comments down below.
---
Load More