Apple's expensive new AirPods Max headphones have been out for a while now, which means a lot of you guys must be using them already. The AirPods Max offer impressive features including pretty great noise cancellation, incredible sound, along with all the usual features that AirPods offer in general. However, if you want to use them even better, check out these 5 tips to customise and enhance your AirPods Max experience.
5 AirPods Max Tips to Customise and Enhance Your Experience (January 2021)
Most of the time, the usual settings on your AirPods Max will suit you just fine. However, there are things that you can change here, and some of these have proved really useful to me.
I will be discussing 5 AirPods Max tips here with you guys to help you get the most out of your headphones as well. You can use the table of contents below to skip over to a specific tip as well.
1. Customise Digital Crown Direction for Volume Control
One thing that was immediately unintuitive to me after I got the AirPods Max was the digital crown. It's great, but the direction of its rotation to increase volume felt reversed to me. If you're in the same boat, you can customise the direction you need to rotate the digital crown in to increase or decrease the volume.
Go to Settings -> Bluetooth on your iPhone.
Tap on the 'i' icon next to AirPods Max.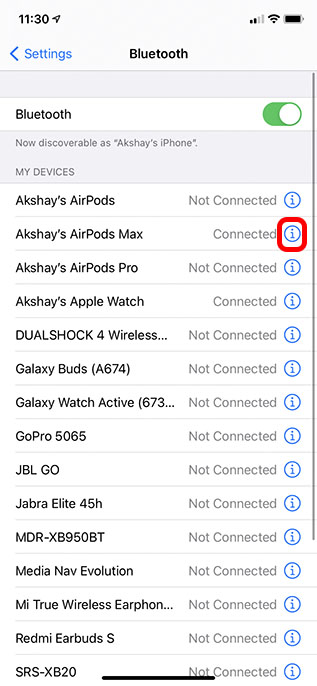 Tap on 'Digital Crown' and change the direction from "Back to Front" to "Front to Back"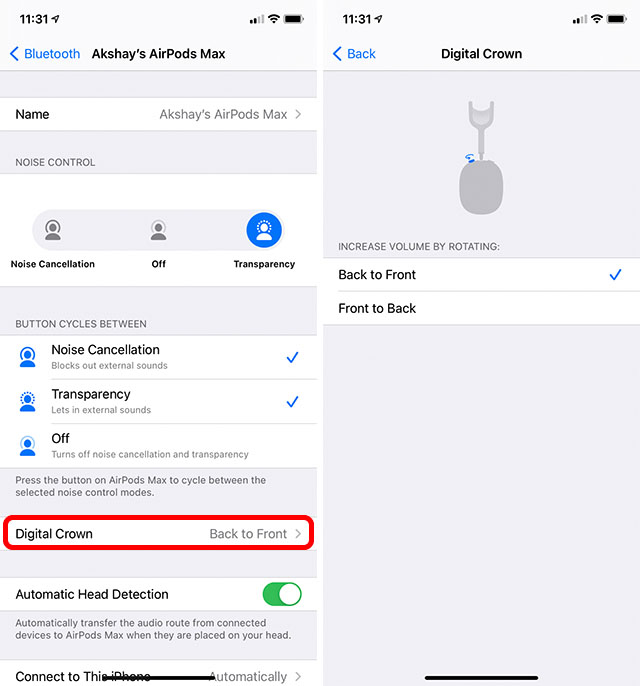 2. Disable Automatic Head Detection
This one is actually something I didn't change yet, but I definitely will once offices re-open and I need to talk with people while listening to music. Basically, the AirPods Max have head detection, which means the music automatically pauses if you remove them from your head, or even remove one earcup to the side.
That's actually a really useful feature, but if you often talk to people by removing one earcup off your ears, this feature will constantly pause your music. Fortunately, you can disable it as well.
Go to Settings -> Bluetooth on your iPhone.
Tap on the 'i' icon next to AirPods Max.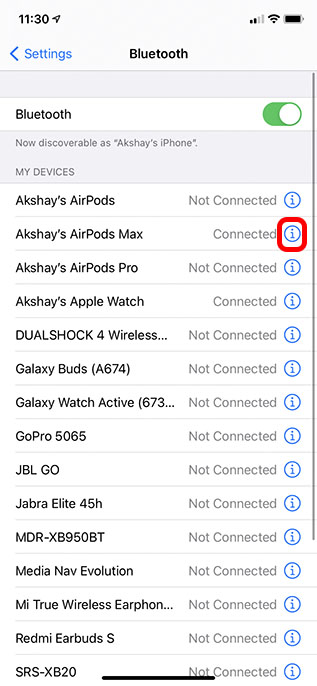 Disable the toggle next to 'Automatic Head Detection'
3. Customise What the Noise Cancellation Button Does
By default, the noise cancellation button on the AirPods Max switches between Transparency mode and noise cancellation. However, you can change what the button does pretty easily if you like.
Go to Settings -> Bluetooth on your iPhone.
Tap on the 'i' icon next to AirPods Max.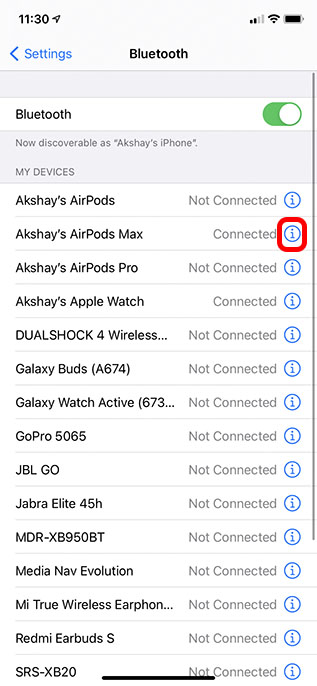 Under the category that reads "button cycles between" you can choose the modes you want the button to switch between.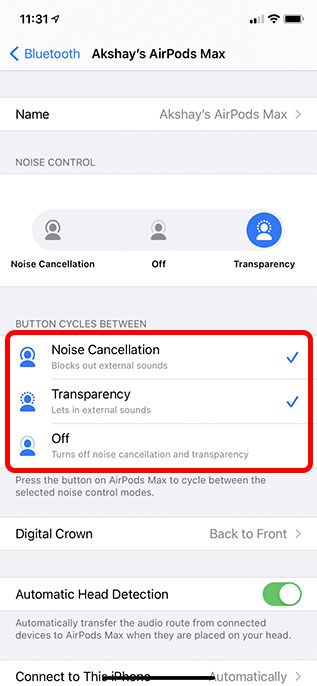 So you can use the button to simply turn ANC on and off, or cycle between ANC on, ANC off, and transparency, or just turning transparency on/off.
4. Disable Automatic Switching
Automatic switching is a feature I use all the time with my iPhone and Mac. However, a lot of people have reported that the feature keeps switching devices when it's not needed, which can be annoying.
If you also have the same issue, you can easily disable automatic switching for your AirPods Max so they won't automatically connect to your other Apple devices.
Go to Settings -> Bluetooth on your iPhone.
Tap on the 'i' icon next to AirPods Max.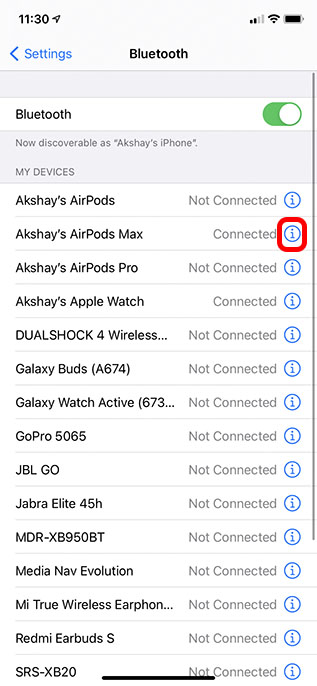 Tap on 'Connect to this iPhone' and change the selection to "When Last Connected to This iPhone".
5. Reset AirPods Max
Lastly, you should know how to reset your AirPods Max if needed. In my case, for some reason the AirPods Max would connect to my iPhone and Mac, but never with my iPad. That was really annoying, and if you have similar issues, resetting might solve them.
On your AirPods Max, press and hold the Noise Cancellation button and Digital Crown at the same time. Keep them pressed until the LED light on the bottom of the right earcup blinks amber.
You can then re-pair your AirPods Max with your iPhone, and other Apple devices.
Get a Customised Experience with These AirPods Max Tips
The AirPods Max are really good headphones and they come with a bunch of useful features. However, some times those features may not work in the way you want, or you could just want some control over them. Hopefully, these 5 tips for AirPods Max have helped you fine tune your experience with your new headphones.
If you have any other tips you think should be included on this list, drop a comment below and we will check it out.