At its hardware event earlier this week, Apple launched the long-rumored AirPods 3 alongside the M1 Pro and M1 Max MacBook Pro. Unsurprisingly, the latest iteration of AirPods falls in line with the leaks and rumors leading up to the event. With a redesign and improved specs, the AirPods 3 seem to be a worthy successor to the AirPods 2 that has long been topping the chart in the TWS earbuds segment. So if you are planning to buy the new AirPods 3 and want to learn how it fares against its predecessor, we have made the job easier for you. In this article, we will compare the AirPods 3 vs AirPods 2 in terms of design, sound quality, wireless charging support, and other categories.
AirPods 3 vs AirPods 2: Detailed Comparison (2021)
To start the showdown on the right note, let's first take a close look at the specs sheet for both the AirPods 3 and AirPods 2! Once that's out of the way, we will look at more details to figure out what separates the new AirPods 3 from the previous generations. In order to derive a fair conclusion, we have compared the two AirPods models across 8 different categories. Hence, you can easily decide which one is more geared towards your taste and budget after reading this comparison.
AirPods 3 vs AirPods 2: Specs Comparison
Take a look at how the third-gen AirPods compares to its predecessor on paper in the specification table attached here:
AirPods 2
AirPods 3
Dimensions (earbuds)
Height: 40.5 mm (1.59 inches)
Width: 16.5 mm (0.65 inches)
Depth: 18.0 mm (0.71 inches)
Height: 30.79 mm (1.21 inches)
Width: 18.26 mm (0.72 inches)
Depth: 19.21 mm (0.76 inches)
Weight (earbuds)
4 grams (0.14 ounces)
4.28 grams (0.15 ounces)
Dimensions (charging case)
Height: 53.5 mm (2.11 inches)
Width: 44.3 mm (1.74 inches)
Depth: 21.3 mm (0.84 inches)
Height: 46.40 mm (1.83 inches)
Width: 54.40 mm (2.14 inches)
Depth: 21.38 mm (0.84 inches)
Weight (charging case)
38.2 grams (1.35 ounces)
37.91 grams (1.34 ounces)
Ergonomics
Lacks a secure in-ear design, longer stems
Better in-ear design, shorter stems
Audio technology
Standard audio
Spatial audio with dynamic head tracking
Adaptive EQ
Custom high-excursion Apple driver
Custom high dynamic range amplifier
Sensors
Dual beam-forming microphones
Dual optical sensors
Motion-detecting accelerometer
Speech-detecting accelerometer
Dual beamforming microphones
Inward-facing microphone
Skin-detect sensor
Motion-detecting accelerometer
Speech-detecting accelerometer
Force sensor
Chip
H1 chip
H1 chip
Sweat and Water Resistance
N/A
Sweat and water resistant (IPX4)
Connectivity
Bluetooth 5.0
Bluetooth 5.0
Battery life (earbuds)
Up to 5 hours
Up to 6 hours (up to 5 hours with spatial audio enabled)
Battery life (with charging case)
Up to 24 hours
Up to 30 hours
Charging
Works with Lightning connector
Works with MagSafe charger, Qi-certified chargers, or Apple's Lightning connector
Wireless charging
requires dedicated case
Yes, out-of-the-box
Design and Ergonomics
On the outside, the AirPods 3 and AirPods 2 look completely different. AirPods 3 has a striking similarity with the more expensive AirPods Pro and features a modern-looking in-ear contoured design with a shorter stem. Even though the AirPods 3 lack silicone tips, you will have a comfortable experience with these as compared to its predecessor. The enhanced comfort coupled with improved ergonomics should make the new AirPods a more trusted companion for an intense drill in the gym or a long run in the park.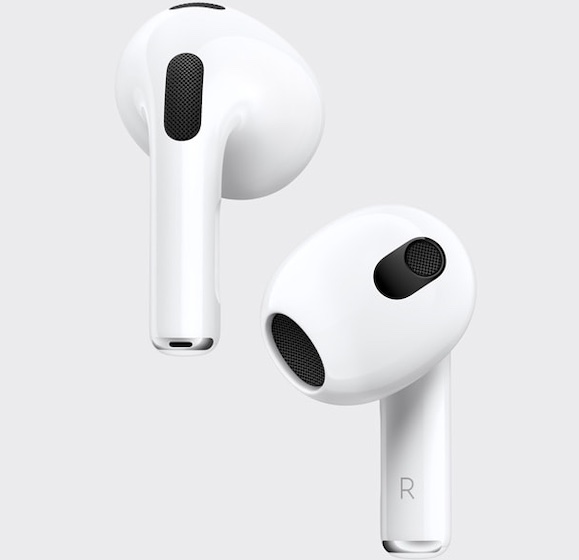 On the other hand, the AirPods 2 have an old-school half in-ear earpods-like design. In terms of ergonomics, they are as dated as they can ever get, especially with the AirPods Pro and other AirPods alternatives available in the market. Even though these TWS earbuds don't fall out of the ear easily, they don't stay in there during intense workouts or jogs either. Not many folks would vouch for their secure fit.
Despite this huge criticism, the classic AirPods have acquired a cult status. With this offbeat design element, AirPods have stirred a true-wireless earphones culture. That's the reason why we have a ton of AirPods clones floating in the market. For better or worse, each one of them is desperate to take a piece of the pie out of Apple AirPods' market share.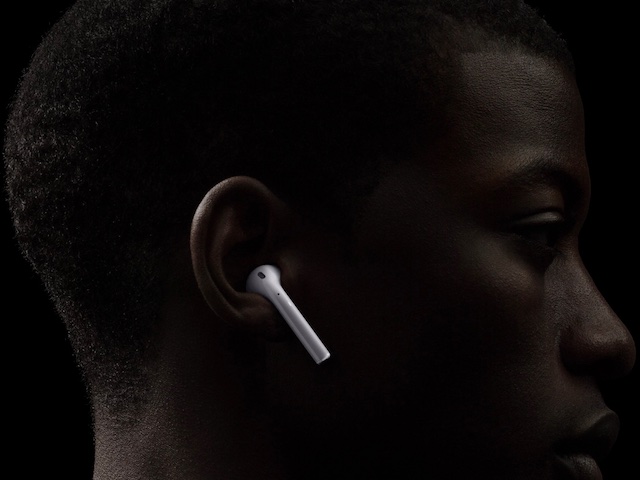 As for the charging case, Apple has upgraded the design with the launch of the third-gen AirPods, and it now resembles the charging case of the AirPods Pro. It is wider and looks a bit bulky but is actually a tad bit lighter than its predecessor. Still, I feel like I would gravitate more towards the compact and pocketable design of the AirPods 2 charging case.
So if you have set your sight on better-looking AirPods with a much-improved ergonomic profile, the chances of you picking up the 3rd-gen AirPods are pretty high. Yeah, it's a no-brainer! Unless, of course, you wish to go for a vintage design at a cheaper price.
AirPods 3 vs AirPods 2: Sound Quality
Without undermining the popularity of the second-gen AirPods, the sound quality is not the reason why people love them. With clear and distortion-free sound, they have always been good – something that has managed to cut an average consumer. But, it was the simple design, ease-of-use, and the fear-of-missing-out that gravitated users towards the AirPods.
That changed with the great-sounding AirPods Pro, and Apple has now tried to offer enhanced sound quality with the AirPods 3 – over its predecessor. The inclusion of spatial audio with dynamic head tracking, adaptive EQ, custom high-excursion Apple driver, and custom high dynamic range amplifier has made the latest iteration of AirPods better equipped to provide clear and more immersive sound quality.
For those unfamiliar, Spatial audio is designed to provide a three-dimensional theatre-like audio experience. And with the dynamic head tracking, the earphones will make your music listening, video streaming, and even FaceTime calls more engrossing.
Adaptive EQ fine-tunes sound in real-time depending on how AirPods fit in your ears. While the inward-facing microphone monitors sound, the Adaptive EQ takes advantage of the computational audio to subtly tune the low- and mid-frequencies. This real-time adjustment plays a key role in enhancing the sound quality, and thus, the overall music-listening experience.
So yeah, on the sound quality front, AirPods 3 brings modest upgrades, enough to pack a solid punch and beat its predecessor.
Skin-Detect and Force Sensors
AirPods 3 features two new sensors, namely Skin-detect and Force sensors, on the stem of the earbuds. With the skin-detect sensor, the new AirPods can distinguish between your ear and other surfaces. Therefore, the AirPods play audio only when you are wearing them. The earphones will automatically pause when they are in your pocket or placed on a table.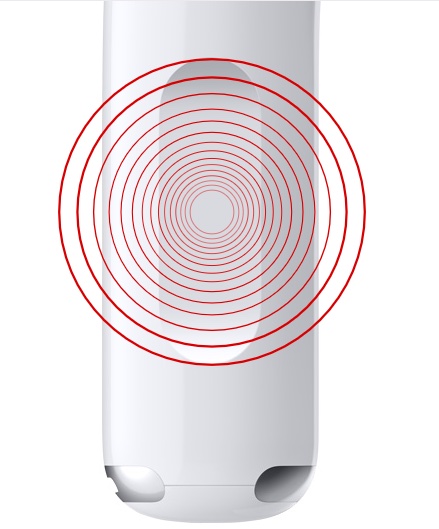 And the addition of a force sensor means you can control your music more comfortably. For instance, you can tap to start playing songs, pause, skip, or answer/ end calls with ease on the AirPods 3. These controls are more convenient than the not-so-cool double-tap touch controls on the AirPods 2. Personally, I never found the double-tap gestures on the AirPods 2 convenient. And I think I'm not the only one who never got used to the AirPods 2's controls.
AirPods 3 vs AirPods 2: Battery & Charging
Moving to the battery life, AirPods 3 has a clear edge over AirPods 2. While the former delivers up to 6 hours of listening time (up to 5 hours with Spatial audio enabled) and 4 hours of talk time, the latter offers up to 5 hours of listening time and 3 hours of talk time. Well, that translates to the extra one hour of juice for music streaming and talk time with the new AirPods 3.
However, it's the MagSafe charging case of the AirPods 3 that proves to be a major differentiator. With the MagSafe charging case, you get up to 30 hours of total battery life (as opposed to 24 hours on the AirPods 2) and up to 20 hours of talk time (compared to 18 hours on the AirPods 2). That additional 6 hours of juice in the tank can come in super handy during long travels.
If you have embraced modern charging technologies, AirPods 3 should easily fit into your lifestyle, thanks to the support for MagSafe and Qi-certified chargers. Besides, the new AirPods 3 charging case also works with a Lightning connector, so you can use the traditional wired charging method. On the contrary, AirPods 2 charging case works with a Lightning connector and Qi-certified wireless chargers. So yeah, you can charge both AirPods wirelessly, but only the latest one will allow you to magnetically stick MagSafe chargers to it.
Sweat and Water Resistance
Along with the dated design, my biggest gripe with AirPods 1 and 2 has been the lack of sweat and water resistance. As someone who enjoys listening to music during gym workouts, sweat resistance is a must for me. The other feature that I prefer to have in my earphones is water resistance to ensure they are protected against accidental splashes of water or untimely drizzle.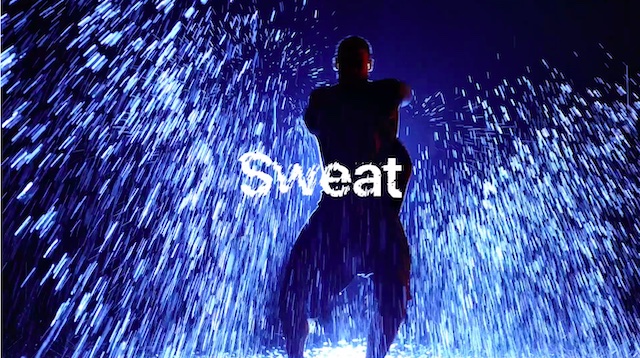 Apple has taken user feedback into account and announced that the AirPods 3 is sweat and water-resistant. If you prefer wearing your TWS earbuds during rigorous workouts, you would appreciate this subtle change. Note that the previous-gen AirPods can't endure sweat or a splash of water. So, having an official IPX4 rating on the AirPods 3 gives you the needed confidence. You can now take them out in the rain or to the gym without any worries.
Again, if all you need is a pair of reasonably good TWS earphones for your listening pleasure, the lack of sweat and water-resistant rating shouldn't be a concern for you. You could buy the previous-gen, more affordable AirPods 2.
AirPods 3 vs AirPods 2: H1 Chip
The AirPods 2 and AirPods 3 both include the H1 headphone chip – the same brain that powers the AirPods Pro. That means you will have a seamless one-tap setup and connectivity experience across Apple devices. So, on the chip front, the battle between the latest and previous AirPods is even-steven.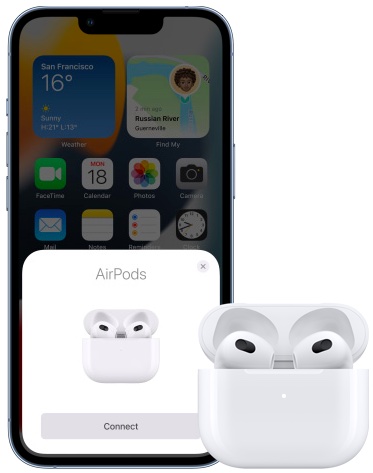 AirPods 3 vs AirPods 2: Price and Compatibility
Talking about price, AirPods 3 will set you back by $179 – exactly $50 more than the AirPods 2 ($129).
As for compatibility, the latest iteration of AirPods is compatible with iPhone 6s and later (also supports first-gen iPhone SE), iPod 7, iPad 5 and later, iPad Pro (all models), iPad Air 2 and later, iPad mini 4 and later, as well as Apple Watch Series 1 and later.
AirPods 2 works with even older models like iPhone 5s and iPod Touch 6. Besides, the previous-gen AirPods also supports iPad Air 1, iPad mini 2, and mini 3, unlike the AirPods 3. You can use them with all iPad Pro models and Apple Watch Series 1 or later. So, AirPods 2 has a slight advantage over the AirPods 3 on the compatibility front.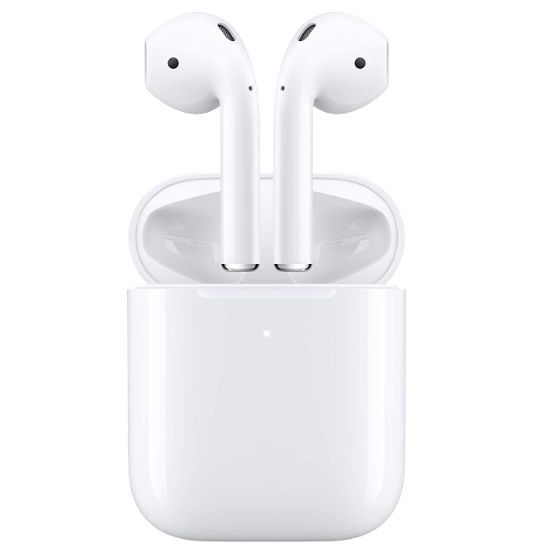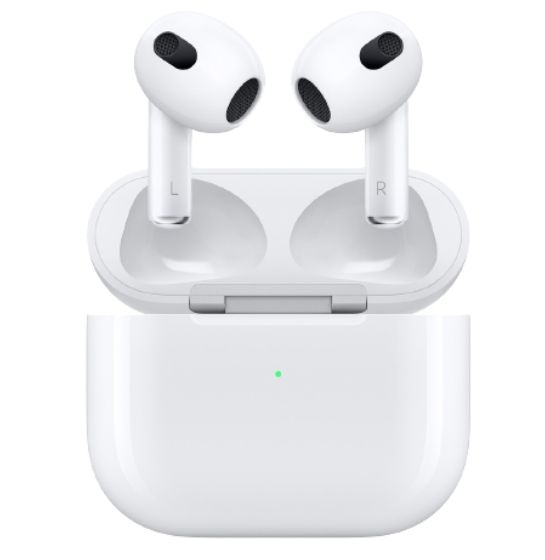 Is It Worth Spending $50 More to Get AirPods 3 Over AirPods 2?
Let me put things into perspective. If you are willing to ditch your existing AirPods 2 for a more capable pair of AirPods that look modern, feel comfier in your ears, and deliver a much-improved sound quality for under $200, AirPods 3 are a solid upgrade for you. In a nutshell, you should look at this middle child of the AirPods family as the trimmed-down version of the AirPods Pro. Except for top-tier features like active noise cancellation, transparency mode, and silicone tips, the third-gen AirPods has all the bases covered.
However, if you wish to become a part of the AirPods family for the first time and want a pair of good earbuds at an affordable price point, you can pick up the AirPods 2. Though they are priced at $129, you can get them at lower price points during the festive and holiday season. Don't be surprised if they are up for sale for under $100.
So, while AirPods 3 takes the cake for being an overall value for money deal, the AirPods 2 should serve you well for the price. What are your thoughts on the third-gen AirPods? Do let us know in the comments section below.