While Google Assistant is pretty powerful and does a lot of things right, its in-app integration with third-party apps has been patchy at best. However, that seems to be changing now as Google has started tightening the screw and bringing deeply tied, in-app actions to Google Assistant. With the recent update, you can now invoke in-app actions from third-party apps such as opening the Explore tab on Instagram, updating the profile picture on WhatsApp, and more. So if want to browse and add third-party shortcuts to Google Assistant then follow along.
Add Third-party Shortcuts to Google Assistant
1. Open the Google app and move to the "More" menu at the bottom bar. Now, navigate to Settings -> Google Assistant.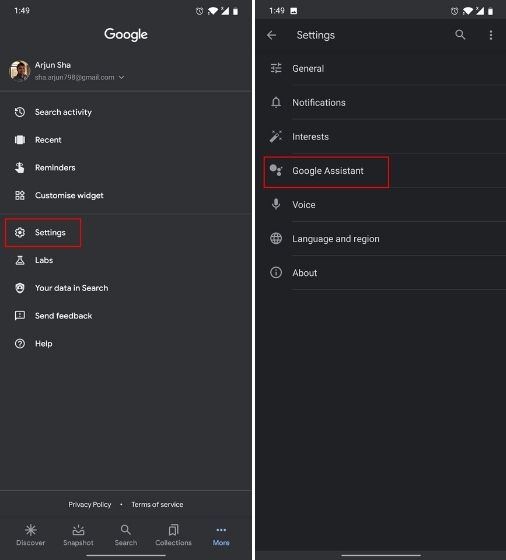 2. Now, tap on the "Services" tab and open "Shortcuts".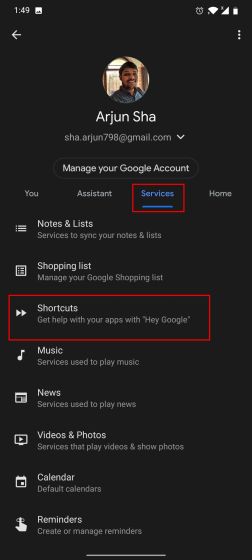 3. Here, you will find all the third-party shortcuts that Google Assistant supports on your smartphone. Keep in mind, the shortcuts are populated based on the apps you have installed on your device. Now, tap on "+" to add your favorite shortcuts and you will get a confirmation from Google Assistant.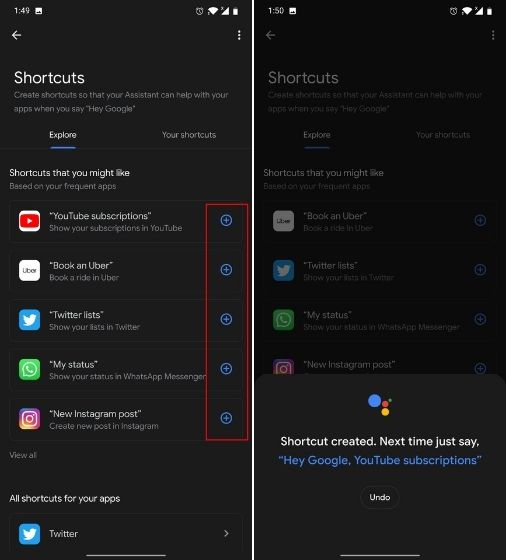 4. You will find all your third-party shortcuts under the "Your Shortcuts" tab. For example, here I have added "New Keep Notes", "Twitter Messages", "Explore Instagram", etc.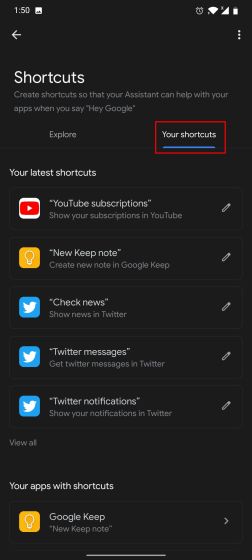 5. Now go ahead and say "Hey Google, check news" and it will directly take you to Twitter's search tab where you can find all sorts of news trending on Twitter. I also tried other variations like "check Twitter news" and it took me to the same page. Basically, you don't need to remember the correct phrase. Just say something closer to the original command and the Assistant will process it correctly.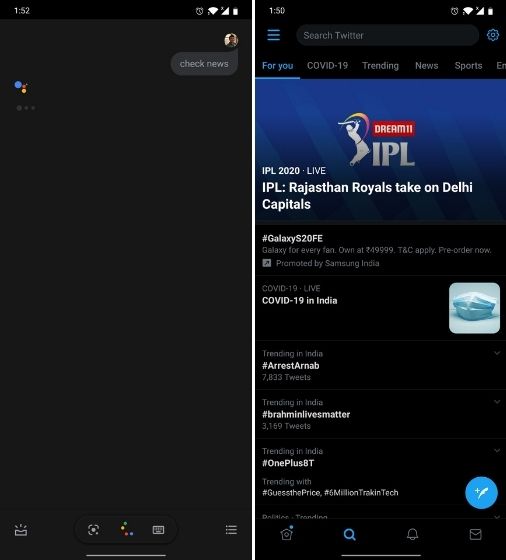 Run In-app Actions of Third-party Apps with Google Assistant
So that is how you can add and run third-party shortcuts with Google Assistant. To be honest, this sort of feature was already there on Google Assistant, but it was not deeply tied or required extensive support from Google.
For instance, recently, Google Assistant added support for WhatsApp calls and audio messages. It's good to see Google housing all these third-party integrations in one place so users can browse and add their favorite shortcuts.
That said, we would love to see Google allowing users to tinker with any in-app action and not just the predefined ones, similar to the powerful Shortcuts app on iOS. Perhaps, that may be coming in the future. Anyway, that is all from us. If you want to learn more such features then go through our article on the best Google Assistant commands.