In regards to photo editing, people mostly fall into one of the two following categories. There are those that use professional grade software, like Adobe Photoshop, and tinker with every little detail in their photos to make them look as beautiful as humanly possible. The second kind doesn't have enough skills or passion to edit their photos vigorously, so most of the time, they are stuck using Instagram filters. But what if there was a way to bridge the gap? A software that could work well for both amateurs as well as professional users. Well, it seems like Wondershare feel that they've managed to achieve that feat with their Fotophire Editing Toolkit.
The Wondershare Fotophire Editing Toolkit is an all-in-one toolkit that has everything you need to fix, retouch, and transform your images. The company feels that it is the perfect image editing software for any sort of user out there. But is it so? Let's find out as we review the Wondershare Fotophire Editing Toolkit:
First Impressions
Wondershare Fotophire Editing Toolkit is a software that offers a lot without creating a lot of confusion for its users. The entire process, from purchasing the software to installing it and then finally using it was easy as a pie. Everything is available in a neat and clean interface, and the features offered by the software are a lot.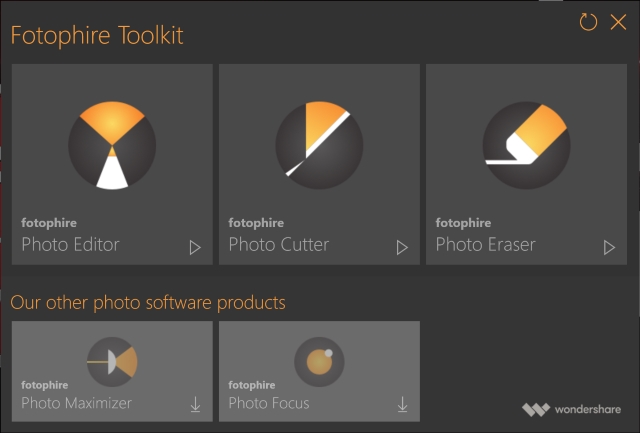 The software looks like an app, and acts like a launcher, helping you launch 3 of its features, namely – Photo Editor, Photo Cutter and Photo Eraser. The software has been snappy from the get-go, and while it certainly has a lot of features on-board, they do not clutter up my screen. For me, the first impression of the Wondershare Fotophire Editing Toolkit has been extremely delightful
Key Features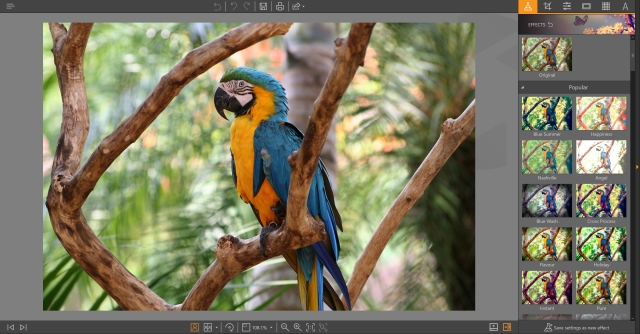 The Photo Editor is basically, as the name suggests, a tool for editing for images, in the most simplest of formats. There are tools at the bottom of the window for zooming in/out, rotating and comparing edits you've made with an unedited version of your image. There are sliders to edit the brightness, contrast, saturation, color balance etc. as well as a Tone Curve graph but you can't use layers or layer masks and other more advanced tools found in other pieces of software. Apart from that, it also comes with a ton of filters to better enhance your images.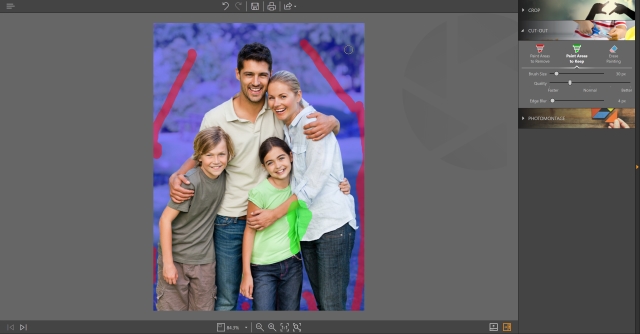 Photo Cutter is a tool made for taking the subject out of the image, like literally. Or basically, remove the background. But unlike other paid professional tools, Wondershare Fotophire makes everything easy. You simply paint on the portions you wish to remove, and the software will automatically recognize what major part needs to be selected, and will then remove it. Photo Cutter uses color detection technology to detect the edges of objects so you don't have to cut them out pixel-by-pixel. What's more is that if you find the algorithm selects part of your subject along with the background, you can use the 'paint areas to keep' brush to tell the software that you want specific areas to be left out of the selection. You can also remove the areas you have 'painted' with the 'erase painting' tool.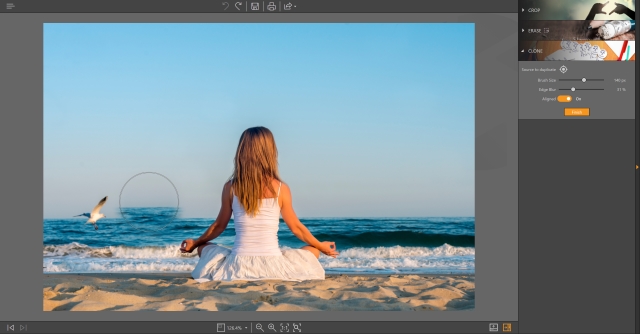 Last but not the least, is Photo Eraser, which can help you remove unwanted items from images or repair scratches in old photos. It makes use of the Clone tool to copy and remove unwanted objects from your images, and mostly, it is quite efficient. To make a selection you can either draw a selection with one of three selection tools (rectangle, lasso, and polygon) or use a paintbrush to paint over the areas you want removing. The brush size can be altered and you can undo any selections you've applied should you need to. The paintbrush is the easiest way to make selections as you simply draw over what you want removing, click 'erase' and the algorithms will then do the job for you.
User Experience
The user experience of Wondershare Fotophire Editing Toolkit is what will always make me want to use this software again and again. Everything is simple, and the UI, while looking like an app, is very easy to operate and get used to. The performance of the software is absolutely stellar, offering great image editing tools along with almost zero loss in quality.
There are plenty of features available for each tool, and each of them performs way better than any other competing product. What's more is that the software comes with hints and tutorials to help you use the Editor quite easily.
All in all, Wondershare Fotophire Editing Toolkit is one of the most simple yet complete tools for image editing, which is simple enough for the average user but comes loaded with features that would satisfy the appetite of an advanced user as well.
Pricing and Availability
The best part about the Wondershare Fotophire Editing Toolkit is that you can try out the software for free for a total of 7 days, without purchasing any license. As for the proper license, the cost isn't that high either.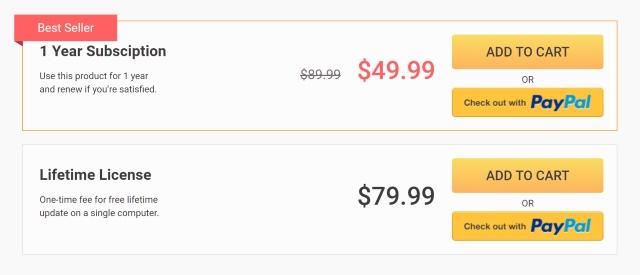 You can purchase a 1-year subscription for just $49.99, or get a lifetime license for $79.99. At its price, Wondershare Fotophire Editing Toolkit offers unmatched quality and value for money for an image editing program.
Wondershare Fotophire Editing Toolkit: Worth It?
I guess now you're probably wondering whether I would recommend the Wondershare Fotophire Editing Toolkit or not. Well, in all honesty, I would absolutely recommend the software to anyone who wishes to easily edit his/her images, be it applying filters, removing elements, or be making vectors. Wondershare's Fotophire is honestly a pretty darn good tool.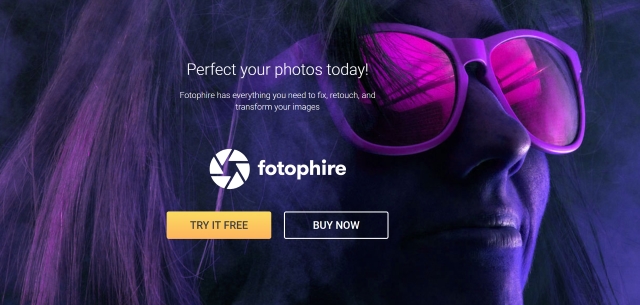 Pros:
Super snappy
Great set of features
All the tools work pretty well
Neat and Clean UI
Cons:
Feature set could be a little better
Minute controls are there but lack the accuracy
Edit Your Photos Easily with Wondershare Fotophire Editing Toolkit
Wondershare Fotophire Editing Toolkit gives power to the users who do not want to spend a lot of time learning a complex photo editing tool. Its simple interface along with the easy to use tools, allow the users to edit photos with ease while maintaining the quality of the editing at the same time. The end results are superb and the photos look as if they have been edited by a professional. Personally, I feel Wondershare has done a fantastic job with the Fotophire Editing Toolkit, making photo editing a simple yet fun task for both amateurs as well as Professional users.
Check out Wondershare Fotophire Editing Toolkit here.