macOS is generally considered as a reliable desktop operating system which requires no user management to run efficiently. But any longtime Mac user knows that the operating system accumulates a lot of junk over the years. Not only the junk files take up unnecessary space on your Mac but it also makes it slower in the long run. Since Apple keeps a tight lid on the system file structure of macOS, it is almost impossible for even long-time Mac users to clean the system. That's where CleanMyMac X comes in. CleanMyMac X is an all-around cleaning software for your Mac which not only removes junk files but also protects it against malware, improves running speed, and more. In this article, we are going to take an in-depth look at the software to see how it can help you clean your Mac and make it as good as new:
Key Features
To understand what CleanMyMac X can do for your Mac, you will need to learn about all its key features. These features will help you realize what you can do with this software and how it can improve and increase the life of your Mac:
Smart Scan
The biggest strength of CleanMyMac X is that it is incredibly easy to use. That is made possible by its "Smart Scan" feature which intelligently and automatically scan for your Mac using 7 essential parameters and triggers cleanup, maintenance, and speed boost for your Mac. As a user, all you need to do is click on the scan button wait for a minute or so and then click on the clean button. It literally takes two clicks to rid your Mac of junk files and make it faster.
Smart Scan also comes with a safety database which ensures that essential system files on your Mac are not touched. They do not show up in the scan and hence they are not deleted. This feature allows you to click on the cleanup button without fear of losing essential files or breaking your macOS system.
Clean up
Cleaning up your Mac is hard as Apple hides all the system files from users. Even if you access the system files using Terminal, it is hard to find the junk files and delete them without the fear of bricking your Mac. CleanMyMac X solves this problem by giving you the ability to scan your Mac and find junk files with a single click. You can either scan your entire disk or choose from different categories of junk files which include system junk, iTunes junk, Photo junk, mail attachments, and more. Once CleanMyMac X completes its scanning, you can delete the junk files without the fear of losing any important files.
Find and Delete Old Large Files
CleanMyMac X also allows you to find and delete large and unused old files which are taking space on your Mac. If your Mac is running low on storage or you just want to release a huge chunk of space CleanMyMac X can help you do that. Just click on the "Large & Old Files" in the sidebar and start the scan. CleanMyMac X will list all the files on your system according to their file size. Click to select the ones that you don't need anymore and clean them up to release the storage with just one click.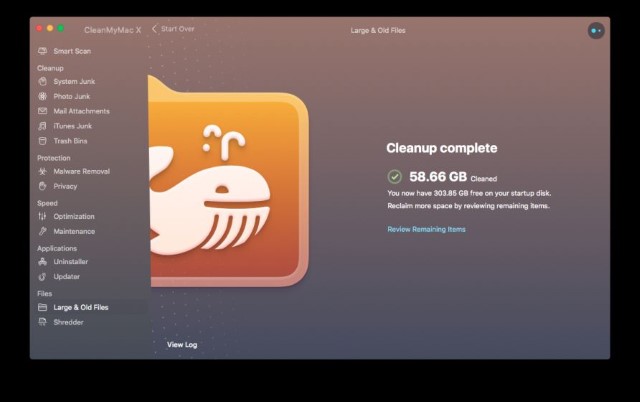 Malware Removal
It is a myth that the macOS operating system is malware proof. While it is harder for hackers to infect your Mac with malicious files, it is not impossible. That's why I love the new malware removal scan in CleanMyMac X. The tool allows you to quickly scan your Mac to find malware, adware, spyware, and cryptocurrency miners. If the software finds any malware it immediately notifies your and allows you to clean it with one click.
Privacy
Our Macs act as a window to the online world. While we surf the web, download apps, and access files on the web, it keeps a trace of your activities to give you a faster experience. For example, the websites you visit leave a cookie on your browser, the wireless networks that you connect to save network preferences, and so on. In some cases, these residual files are a risk to your privacy. CleanMyMac X allows you to scan and find these privacy risks and delete them so you are safe.
Optimization and Maintenance
CleanMyMac X also brings great optimization and maintenance tools that will make your Mac run faster. Most of us install hundreds of apps in our course of using our Macs. Many of these apps install launch agents and login items which makes the Mac slower when booting up as it has to launch too many resource hungry apps at once. CleanMyMac X allows you to find and delete those agents so that you get a faster boot up time.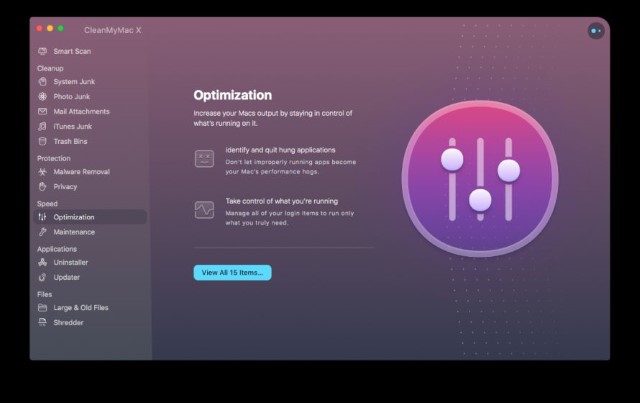 Pro Mac users might now that you can run various maintenance scripts to repair your Mac. However, running those scripts in Terminal is not feasible for most Mac users. CleanMyMac X comes with a maintenance module which not only allows you to run these scripts but also perform other actions such as repair disk permissions, free up RAM, verify startup disk, re-index Spotlight, and more to make your Mac run smoother and faster.
App Uninstaller
When you uninstall an app on your Mac, it leaves behind certain residual files which can come in handy when you reinstall those apps in the future. These residual files pile up and hog a lot of space on your Mac. That's why I use the CleanMyMac X uninstaller which completely uninstalls the app without leaving any residual files behind.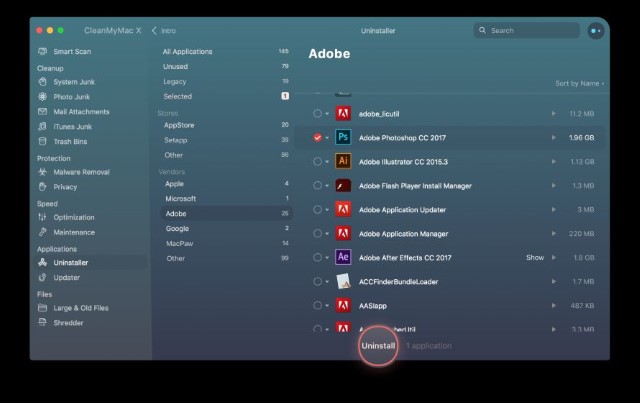 Other Features
Apart from the above mentioned clean up and maintenance modules CleanMyMac X also brings a ton of other small and nifty features. There is an app updater which allows you to update all the apps with a single click of the button. There is a shredder which allows you to delete files in a way that they cannot be recovered.
There is a new Space Lens feature that builds a detailed map of your Mac's storage and any connected external drive. It shows a list of top-level folders and files represented by bubbles. The larger the bubble the more disk space it takes. This allows you to easily find the folders and files taking space on your hard-drive and delete them to release storage. Finally, there is a menu bar app which gives you a quick view of critical system information including storage space, RAM usage, apps which are consuming battery, CPU usage, network speeds, and more.
Pricing and Availability
As you can see, CleanMyMac X does a number of things which would be impossible for you to perform manually. Not only this helps you run your Mac smoothly but it also enhances the longevity of your Mac. You can buy this app by using the link below. A one-year subscription of the app costs $34.95 while you can get a lifetime license for $89.95. You can also get heavy discounts if you buy more than one license at a time. For what it does, the product justifies its price. After all, if it allows you to get even one more year out of your aging Mac, think how much money you can save.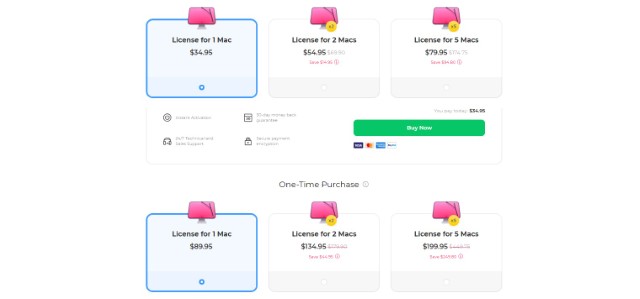 CleanMyMac X: Your Mac as Good as New
CleanMyMac X is one of the best if not the best Mac cleanup utility on the market. I have been using this app for a couple of years even before it was called CleanMyMac X. Most of the other Mac cleanup utility on the market come with a ton of ads and make your Mac slower rather than faster. CleanMyMac X is one of the few Mac cleanup utility that I trust and you should definitely check it out.
---
Load More