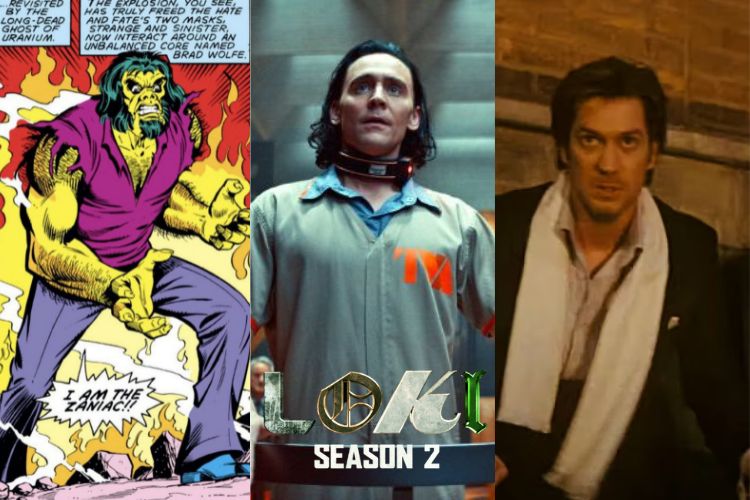 Loki season 2 is right around the corner, and I must say that I am looking forward to what Marvel is going to present us with in this sequel. As far as my assumption goes, I am pretty sure that if you are here, you have already watched the trailer for Loki season 2 and might have observed the big movie screening with the title Zaniac, but what is it? or who is it?
In this article, I'm going to tell you that this movie title we saw in the trailer is not just a random name but a quite deep-rooted character in Marvel comics. Drawing connections from Doctor Strange's ultimate villain, Dormamu, Zaniac is finally making its way to our screens. So, to know more about this creature, dive right in!
Note: Before you proceed, revisit the important events of season 1 in our detailed Loki Season 1 recap. Also, this post includes spoilers for certain events in Season 1, so we suggest you watch it to avoid ruining the intended experience.
Where Does Zaniac Appear In Loki Season 2 Trailer?
In the trailer for Loki Season 2, we get to see a shot of a movie theater where the screening of a movie titled "Zaniac" is taking place. Now, even though it looks like a normal film screening, it has a much deeper meaning in the Marvel universe. This movie appeared in the comic run of Thor#319, where an entity took control of Brad Wolfe, the actor, and drove him insane. When Brad becomes a serial killer, he takes up the name of the protagonist of the horror movie he was working on, giving rise to the supervillain named Zaniac.
Who is Zaniac in Marvel Comics?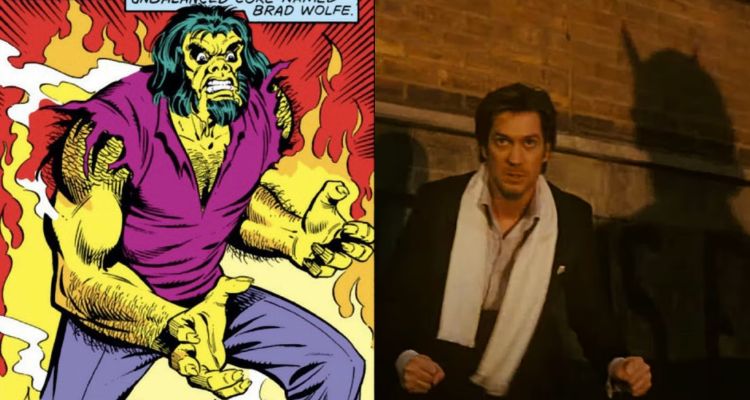 Zaniac was first introduced in Thor #319 in the year 1982 and was created by writer Doug Moench and artist Keith Pollard as a creation of Dormamu, the Doctor Strange villain, to cause chaos among human beings. Originally, this entity didn't have a name and took the identity of the person it possessed.
The first person it possessed was Tom Malverne, a person who was very resentful towards the world for the way it treated him. After being possessed by the entity, Malverne went out on a killing spree and killed 5 women. He later came to be known as Jack the Ripper. After the death of Malverne, this entity possessed many different people one after another and each of them took up the identity of Jack the Ripper.
The character we witness in Loki season 2 is the same entity but from the modern era. In the comic storyline, this entity possessed the actor Brad Wolfe when he was filming a Slasher movie and was dressed as its villain whose name was Zaniac. The entity was kind of dormant initially but during that phase, Brad became the victim of a small-scale nuclear explosion. This blast gave him superhuman strength and the ability to conjure blades made out of pure energy. The entity drove Brad insane and gave birth to the supervillain called Zaniac.
Who Plays Brad Wolfe in Loki Season 2?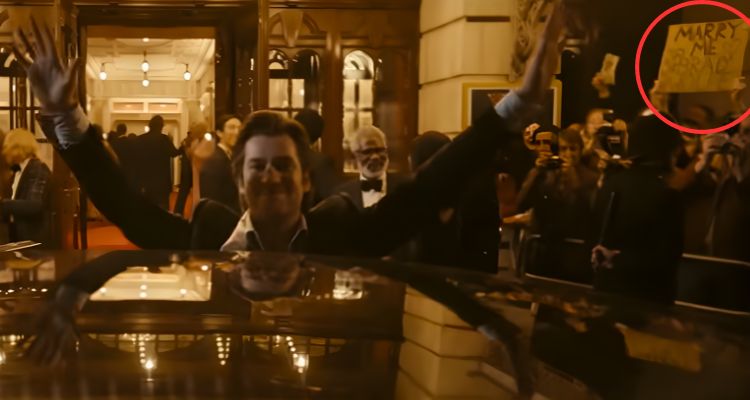 The actor who will play Brad Wolfie in Loki season 2 is already confirmed. In 2022, we learned that Rafael Casal would be joining the cast of Loki, but what character he would play was unknown to us. Earlier there were rumors that Rafael would be playing a rogue agent who abandoned TVA and went back in time somehow turning into a Hollywood superstar called Brad Wolfe.
This rumor was confirmed when the trailer for Loki season 2 was released, and we could clearly see Rafael Casal visiting the screening of Zaniac. Here, we also see a woman in the back holding up a sign saying, "Marry me Brad Wolfe," confirming that Rafael Casal is going to play Zaniac.
Even though Rafael's role as Brad Wolfe has been confirmed, we are still to see if the rumor about Brad being a rogue TVA agent is true or not. If this rumor is indeed true, Zaniac's involvement could be a lot more than just another villain but a huge problem for Loki and Mobius. It seems that the writers of this series turned this villain who originally fought against Thor into a Loki villain.
As of now, all we can do is speculate what is going to happen in the series. We will have to wait for the official Loki season 2 release date & time, which is October 5, 2023, at 6:00 PM PST.
---
Load More