Marvel has an old habit of giving us easter eggs when we least expect one and, in Loki Season 2 Episode 3, we were again given a solid easter egg coming right from Marvel comics. When Loki and Mobius are looking for Renslayer, they come across a structure that has three statues on it, one of them is of Odin, another of Thor, and the final one is of Balder. As of now, Balder has not appeared in any of the Marvel movies and this might be the first time we get to see him being mentioned. Now, the question arises – who is this guy? and what is his relevance with the other Norse gods, especially Thor? In this article, find out who is Balder the Brave in Loki Season 2 Episode 3!
Loki Season 2 Episode 3 Easter Egg: Who is Balder the Brave?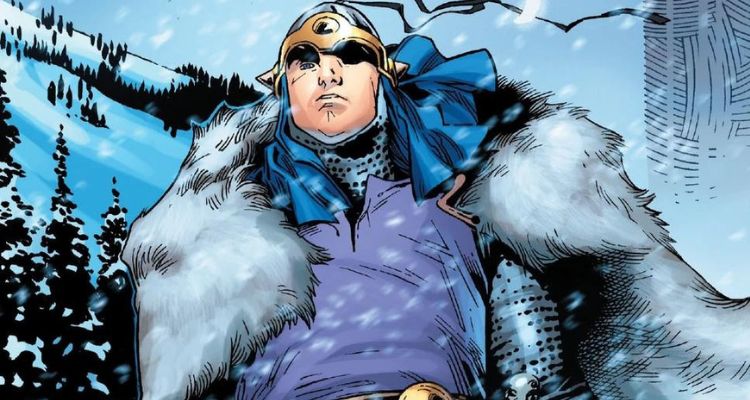 Balder, also known as Balder Odinson, yes you guessed it right, is the third son of Odin and the brother of Thor and Loki. He made his first appearance in Journey Into Mystery #85 published in the year 1962. Obviously, the inspiration for this character was taken from Norse Mythology, and in the comics, he is the half-son of Odin and a brother to Thor.
Thor and Balder are what you would call "Best Buddies" or " Brothers in Arms," as he is a fierce warrior who always stands alongside Thor in battle, hence, earning the title of Balder the Brave.
Balder: Powers and Weapon
If we talk about his powers, Balder is the Asgardian God of Light who is capable of firing beams of extremely hot light that can melt anything that stands in his way. Except for this superpower, he also has superstrength, superhuman agility, stamina, and the ability to heal from any wound inflicted on him in a matter of seconds.
If we talk about his weapon of choice, Balder likes to go Akimbo using two swords, one in each hand, pretty cool, right? He has used his combat skills in numerous battles alongside Thor and, on some occasions, with Loki as well. Balder also ruled Asgard for some time and he was the one who ruled Asgard when Norman Osbourne attacked the planet with his Dark Avengers. Even though Asgard was destroyed in that battle, he didn't lose hope and kept on being a wonderful leader to his people.
Balder the Brave's easter egg in Loki Season 2 Episode 3 can signal him being included in the Marvel Cinematic Universe in some future project or even in the upcoming episodes of Loki Season 2. However, whether that happens or not, this easter egg was a great inclusion of a legendary comic character who has made his appearance in games like Marvel: Ultimate Alliance. We are yet to see him appear as a proper character in the MCU.
Balder The Brave: Future in the MCU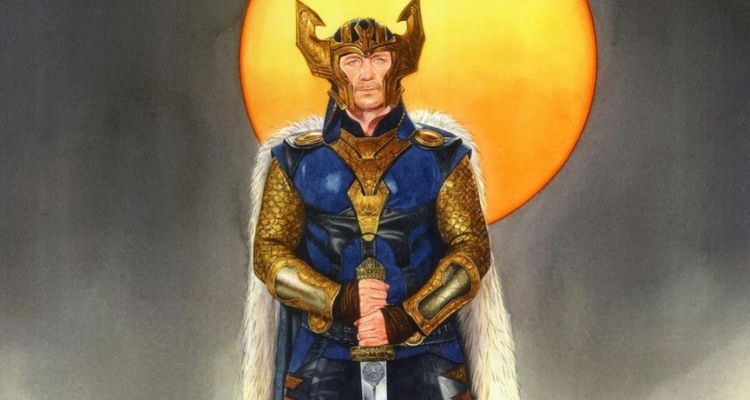 You might have heard of Balder the Brave for the first time in Loki Season 2 Episode 3, but there's an interesting piece of information you might not be aware of. Back in 2022, Balder almost made his cinematic appearance in "Doctor Strange: Multiverse of Madness" as one of the members of the alternate timeline where Professor X, Mr. Fantastic, and the others were the Avengers.
Daniel Craig was cast to play the Asgardian God of Light, but unfortunately, Balder the Brave never made it past the above concept portrait where we can see Daniel in a pretty comic-accurate suit for the character. It is a shame that we never got to see him in action, but I hope the future Marvel projects make it happen.
If we talk about the future of this Asgardian God in the MCU, we have just received an easter egg about him in Loki Season 2, where he was seen as a statue along with Odin and Thor. This could be a subtle way of letting viewers know that maybe we get to see him in the upcoming Avengers movies as one of the team members.
Considering the fact that Marvel already cast someone for the character and how close he was to appearing on screen, this assumption can stand true in the future. Balder may even make an appearance in Loki Season 2 in future episodes, but the chances of that happening are relatively bleak.
---
Load More