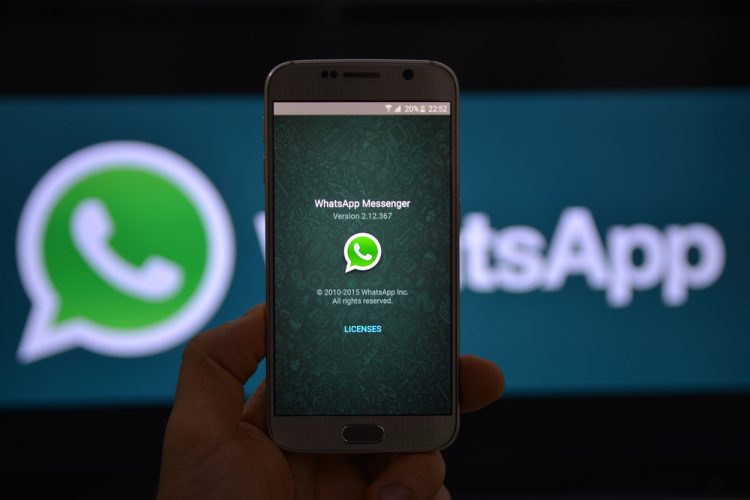 Every time someone shares a link with you over WhatsApp, you get a preview of the page's contents. Now this useful feature is getting a new addition which will alert users when they are sharing a potentially insecure link.
WhatsApp is reportedly working on a new addition to the link preview feature which will inform users when they send or receive the link to any web page which the system determines to be malicious or phony. When such a link is shared through the app, users will receive a warning in red color suggesting that the link is "suspicious".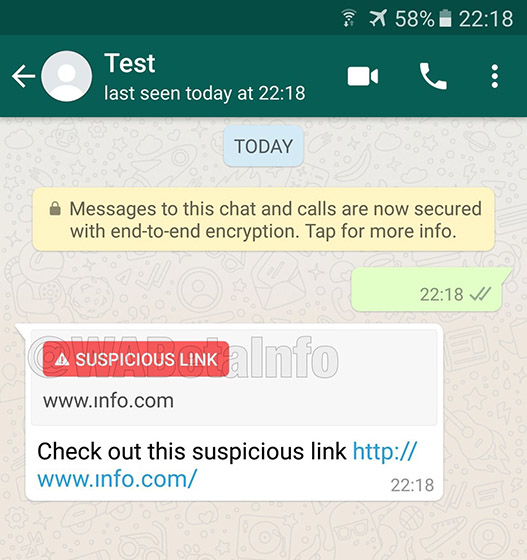 But that's not all, WhatsApp will inform the users once again when they tap on the link and give them the options between opening the link and going back. WABetaInfo, which reported on the upcoming feature, also confirmed that this data is analyzed locally due to WhatsApp's encryption feature. But it also means that the feature scans the link loosely and makes a guess.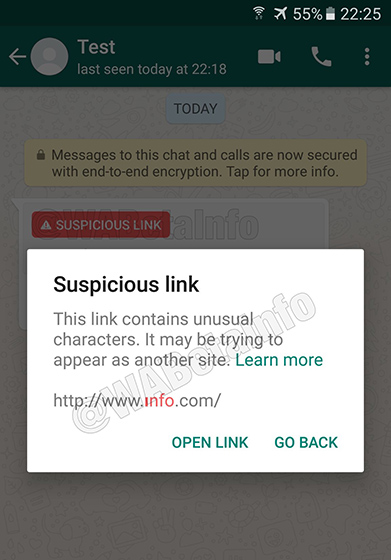 While the report does not clarify which links WhatsApp marks as suspicious, by looking at the shared screenshots, it is safe to assume that lack of HTTPS in the URL is one of the factors that would make WhatsApp doubt a link. As mentioned above, the link is not cross-checked against an active database of threats, due to encryption reasons.
The feature is currently being tested by the company and has not actually made its way to the users. In fact, it is not even present for beta testers, but we hope WhatsApp integrates a third-party service which tracks suspicious links actively.
Meanwhile, mobile browsers including Chrome and Firefox come with alert systems which inform you when you're visiting an unsafe link. But with a large number of links shared (and malware spread through fake links), this feature appears to be very useful.
---