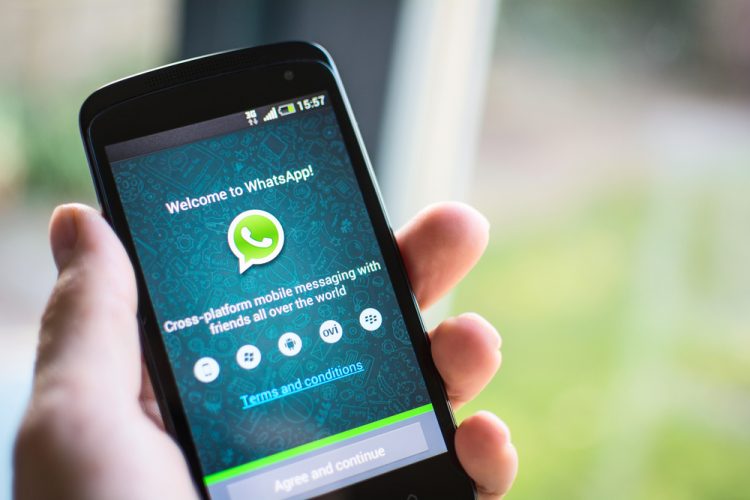 With the latest beta update on Android, WhatsApp has debuted a nifty feature that will let you know when your contacts forward you a message they received from someone else. WhatsApp will now label the messages that have been forwarded to you, in an attempt to help you distinguish between original and spam forwards.
First spotted by well-known WhatsApp tipster WABetaInfo, the forwarded message feature has been made available to Android users with the latest beta update (version 2.18.179).
WhatsApp will now start displaying a new 'forwarded' label above both the sender and recipient's messages in the conversation. This will make you aware whether you've received a forwarded message or not, in turn, helping the messaging giant cut down the circulation of spam messages. But, will it really?
I've been testing the feature for some time and found that the label appears even if the message has only been forwarded once, meaning selected and sent from a conversation. This feature isn't restricted to widely circulated messages. You can check out an example for the "forwarded" label underneath: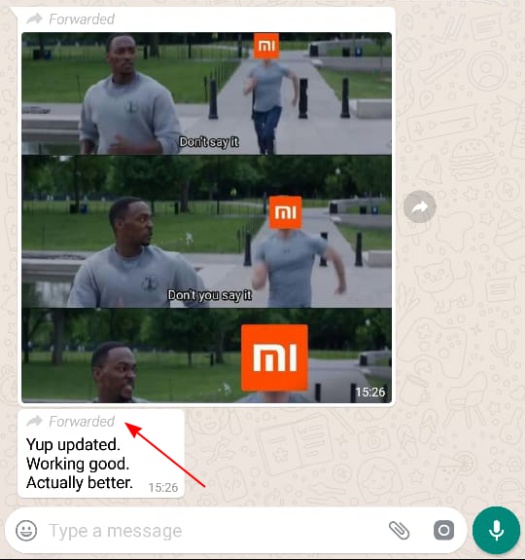 If you want to see this feature in action, update your Android app to the latest beta and ask any of your friends or family to forward you a message they've received from others. You will then be able to notice the 'forwarded' label at the top of all these messages.
WhatsApp has recently been working to update its app to make it more secure, private, and transparent for the users. It has handed more control over groups to admins while adding a media visibility feature follows along the same lines. So, are you excited for what's in store? Let us know in the comments below.
---