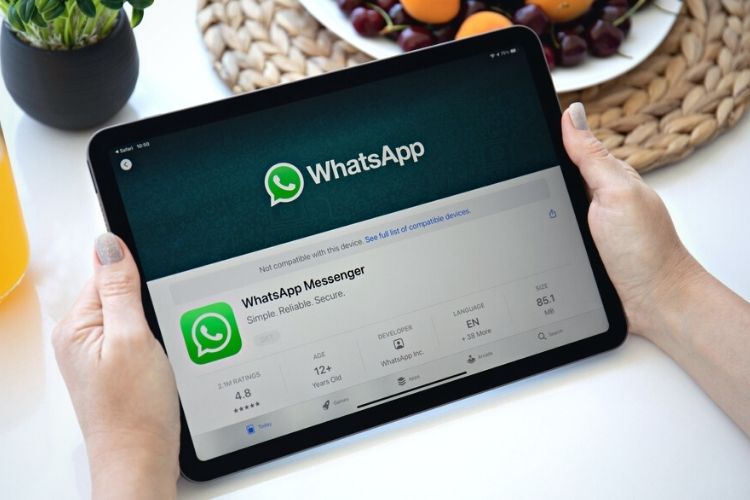 WhatsApp has been expanding its reach on multiple platforms apart from just Android and iOS and it's high time it reaches the iPad. We have heard about this in the past several times and for those who have been longing for this, there might be some good news. It seems like this might finally happen soon as work on it has finally begun. Here are the details to know.
WhatsApp for iPad to Arrive Soon!
Recently shared information by WABetaInfo has revealed that WhatsApp has started testing an app for iPad, which is based on the Mac Catalyst. For those who don't know, WhatsApp for Mac (although in beta) and even Windows versions have been recently released.
This version can now be installed via TestFlight. One thing to note here is that you will have to be a beta tester of WhatsApp for iOS if you want to use the iPad's app version. Once this is out of the way, WhatsApp's multi-device feature, which recently got an update will come into play. You will have to head to WhatsApp Settings and select the Linked Devices option to link your iPad by scanning the provided QR code. This will add your iPad to your WhatsApp account and will sync your iPhone and iPad so that you can easily able to carry forward a conversation when left off on either of the apps.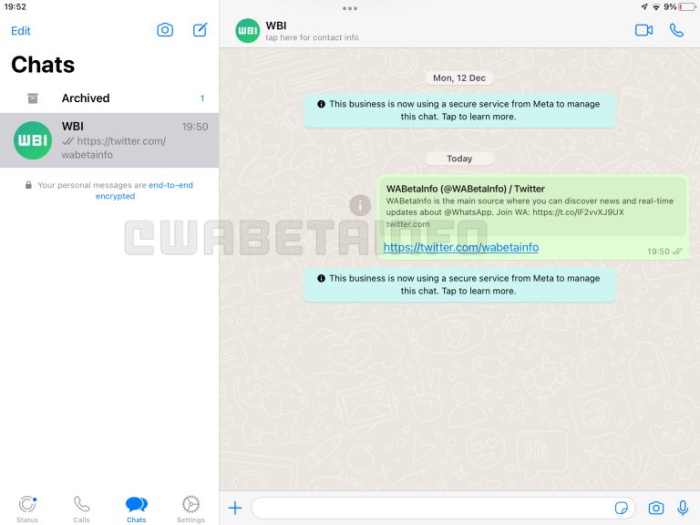 Plus, this will work without the internet on the iPad, making things more convenient. Do note that this is still in beta and hence, it won't be as seamless as one would expect. Additionally, it may not be available for all.
Nonetheless, this effort comes after multiple reports in the past, and up until now, there have been workarounds for WhatsApp to work on an iPad. You can check out the same here. WhatsApp's Will Cathcart has also shown interest in the matter but nothing ever shaped up too well.
That said, we still need an official word on this and since the beta testing has begun, we can expect an official announcement soon. We will surely update you on this, so, stay tuned. Also, are you excited about WhatsApp's iPad app? Let us know in the comments below.
---