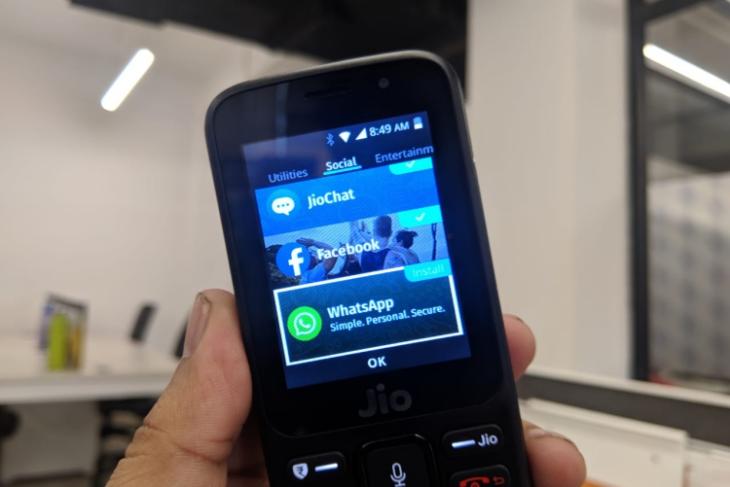 WhatsApp has finally put JioPhone users out of their misery and today brought its popular messaging app to the smart feature phones. The millions of JioPhone, as well as JioPhone 2 users, had been waiting for the arrival of WhatsApp to be able to communicate with their friends – possibly not for the spread of fake news and hoaxes.
In an official blog post, WhatsApp states that it has built has a completely new version of their app for KaiOS – the operating system that powers JioPhone devices. You can head over to the JioStore right away to find the messaging app sitting under the 'Social' section. It takes just seconds to install the app if your Jio 4G connection is working fine.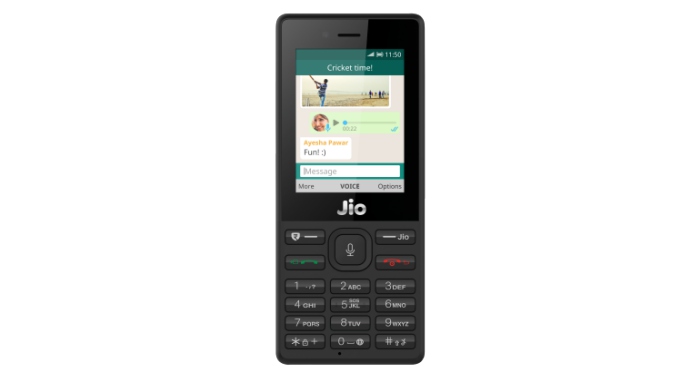 This is a slimmed down and simpler version of WhatsApp, so don't expect to see a ton of features or a particularly tantalizing UI but those enough to offer an intuitive experience.
The login process is exactly the same – you need to verify your phone number, choose a display name and voila, you're ready to begin chatting. WhatsApp on KaiOS allows you to send messages, photos, and videos to other users in an individual or group chat. It also offers you the ability to send voice messages, which is great to have in this release.
All of the messages, or chats, are end-to-end encrypted so you don't need to fret over your security or privacy.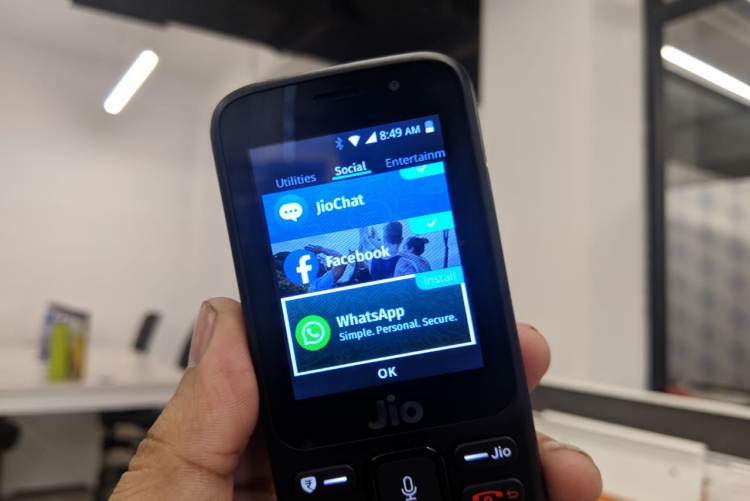 We have already installed WhatsApp on our JioPhone 2 and it appears to be working great (stay tuned for more on this) but the messaging app isn't working on our original JioPhone, which constantly asks us to update the software to get it up and running. And there are no KaiOS software updates available right now.
WhatsApp for KaiOS was previously expected to make its debut alongside the JioPhone 2 but was delayed. It has, however, now arrived on both of the JioPhones and strengthened the platform but its timing isn't especially good.
The messaging giant is currently being lambasted for the spread of false stories and hoax messages that led to the series of mob lynchings across India. This has also affected the launch of their payments platform, which is still in beta and not available to all users. So, are you excited to try out WhatsApp on your JioPhone? Tell us in the comments below.