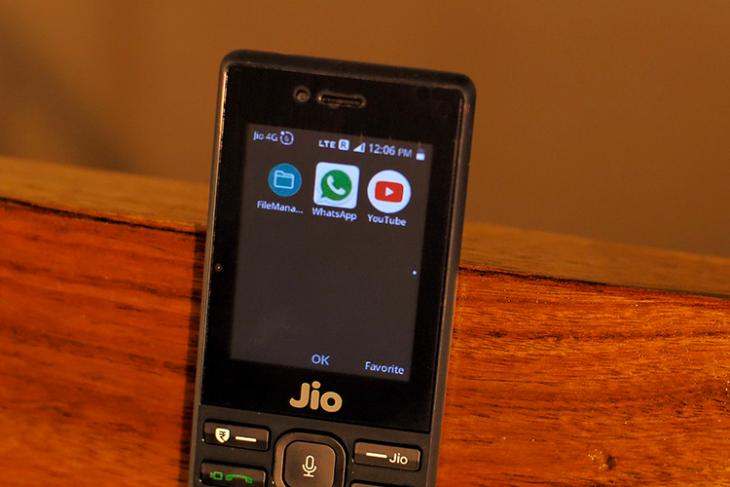 Launched last year, the 4G VoLTE-enabled JioPhone quickly soared up the popularity charts, becoming the best-selling feature-phone model in the country last year, and has continued to dominate the sales charts this year as well. The company has since launched the JioPhone 2, which went on sale for the first time earlier this month.
The fact that Reliance promised the availability of some of the most-used apps, such as Facebook, WhatsApp and YouTube on the device, no doubt contributed to its runaway success.
However, while Facebook has since been made available on the Jio Store, users haven't been so lucky with the other two. While WhatsApp and YouTube were both expected to hit the JioPhone this week itself, a report on The Quint now suggest that it might still be a while before the former is available on the platform.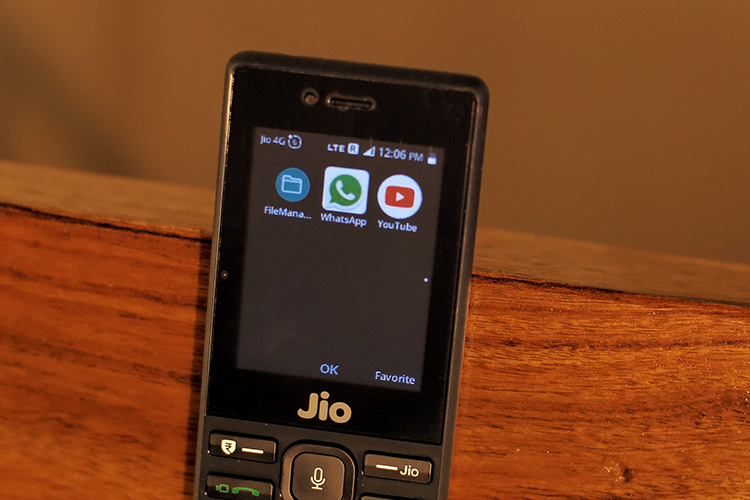 According to reports, a dedicated YouTube app for JioPhone is already available on the JioStore, and can be downloaded on all JioPhone and JioPhone 2 units after a system update that will be rolled out in the coming days.
However, much to the chagrin of JioPhone users, WhatsApp continues to remain absent from the JioStore almost a year after the launch of the first-gen device. What many users are finding even more disconcerting is that the company is not even giving any ETA about its availability just yet.
JioPhone was easily the best-selling feature phone in the country last year. It is powered by KaiOS – a fork of the now-defunct FirefoxOS – and comes pre-loaded with quite a few Jio apps, including, but not limited to, JioTV, JioMusic, JioCinema, HelloJio, JioGames, JioTv, JioShare etc. It also got support for Google Maps recently.