As the 5G auction in India is over, we are now headed towards 5G rollout in the country. Jio and Airtel have already dropped some crucial information about their 5G services. In that endeavor, we have compiled key takeaways for Jio 5G and Airtel 5G networks in two separate in-depth articles. Along the same vein, we bring you this article that talks everything about Vodafone Idea 5G services in India. As in, when will Vodafone Idea (Vi) launch its 5G services, what are the Vi 5G bands, supported cities, 5G download speeds, and more? So on that note, let's learn more about Vi 5G in India.
Vodafone Idea (Vi) 5G: All You Need to Know (2022)
Here, we will discuss Vodafone Idea's (Vi) 5G launch date, its 5G bands, cities where Vi 5G services will roll out first, and more. Expand the table below and read all the information at your convenience.
Vodafone Idea (Vi) 5G Bands in India
In the 2022 5G auctions in India, Vodafone Idea spent Rs 18,799 crores to acquire a total spectrum of 6.2GHz. After Jio and Airtel, Vi came third with spectrums acquired for both 4G and 5G frequency bands.
Among the 5G bands, Vodafone Idea only bought two frequency bands – 3300MHz (n78) and 26GHz (n258) frequency bands. As you can infer, the company is only focusing on sub-6GHz mid-bands and premium mmWave bands due to its poor financials. Note that it also bought a few chunks of 4G airwaves, including 1800 MHz, 2100 MHz, and 2500 MHz bands.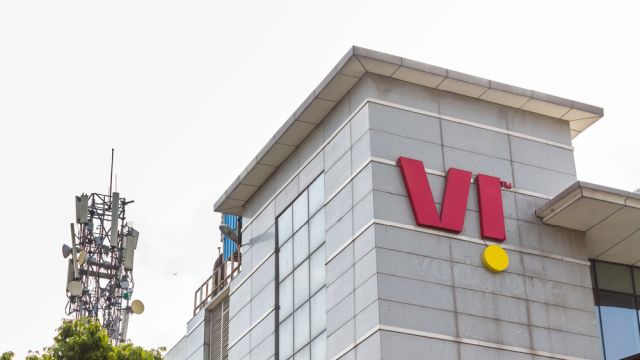 If we take a close look at Vodafone Idea (Vi) 5G bands in India, it purchased 50MHz in the 3300MHz frequency band for 17 priority circles, excluding Assam, Himachal Pradesh, Jammu and Kashmir, North East, and Orissa. The 5G supported 17 circles are: Andhra Pradesh, Bihar, Delhi, Gujarat, Haryana, Karnataka, Kerala, Kolkata, Madhya Pradesh, Maharashtra, Mumbai, Punjab, Rajasthan, Tamil Nadu, Uttar Pradesh (East), Uttar Pradesh (West), West Bengal.
In the top-tier 26GHz frequency band, Vi bought 5G airwaves between 200 to 800MHz for 16 key circles excluding Bihar, Assam, Himachal Pradesh, Jammu and Kashmir, North East, and Orissa. From the 5G spectrum obtained by Vi, it seems the company will be offering its 5G services mostly in cities with no coverage in rural areas.
Vodafone Idea (Vi) 5G Launch Date in India
As far as Vodafone Idea's 5G launch is concerned, we have not heard much from the company yet. The auction is over, and the 5G spectrum has been allocated, but we are still waiting for a concrete launch date for Vi 5G services. Last year at the 5G Congress, Ravinder Takkar, the MD of Vodafone Idea, said, "Vi is well prepared for 5G rollout in India. We also have the opportunity to leverage technology innovations and best practices globally from the Vodafone group, which has commercially deployed 5G services in 10 European markets".
There have been reports saying that Vodafone Idea has done 5G trials on Nokia and Ericsson equipment in India. It remains to be seen when Vodafone will launch its 5G service in India. Having said that, some analysts suggest that Vi may roll out its 5G services after October 2022.
List of Vi 5G Supported Cities
Again, Vi has not announced which cities will get its 5G services first. However, the Department of Telecommunication (DoT) has said in a statement that commercial 5G services will initially roll out to these 13 Indian cities — Delhi, Gurugram, Mumbai, Pune, Chennai, Kolkata, Bengaluru, Hyderabad, Chandigarh, Lucknow, Ahmedabad, Gandhinagar, and Jamnagar.
We can't confirm which one of these cities will get Vodafone Idea's 5G network first. That said, we know from reports that Vi has already conducted successful 5G trials in Pune, Gandhinagar, and Bengaluru. So yeah, you can expect that tier 1 cities will definitely get Vodafone Idea 5G network in the upcoming months.
Apart from that, keep in mind that Vodafone Idea has not acquired 5G spectrums for these circles: Assam, Himachal Pradesh, Jammu and Kashmir, North East, and Orissa. So if you are from one of these regions, you will likely not get Vodafone Idea's 5G network, and it would be better to port to Jio or Airtel if you wish to enjoy 5G services right away.
Do You Need a New Vodafone Idea 5G SIM?
You don't need a new 5G SIM to access Vodafone Idea's 5G network in India. Your Vi 4G SIM will be compatible with its 5G network and work without issues. In fact, none of the Indian telecom providers have announced that you will need a new 5G SIM to use their 5G services. We have detailed an article on whether you need a 5G SIM, so go through our linked article for a detailed explainer.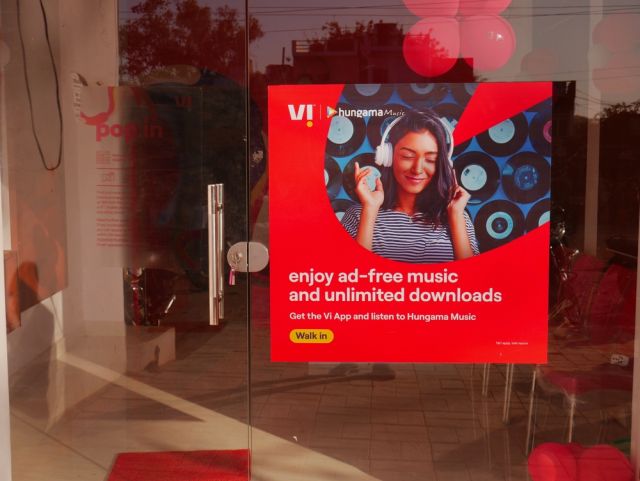 Vi 5G Download and Upload Speed
In May 2022, Vodafone Idea did a 5G trial in Pune, and it clocked a download speed of a whopping 5.92Gbps. It used a combination of mmWave and sub-6GHz frequency bands on a 5G SA architecture using Ericsson equipment. Earlier, Vi had managed to achieve a peak download speed of 3.7Gbps.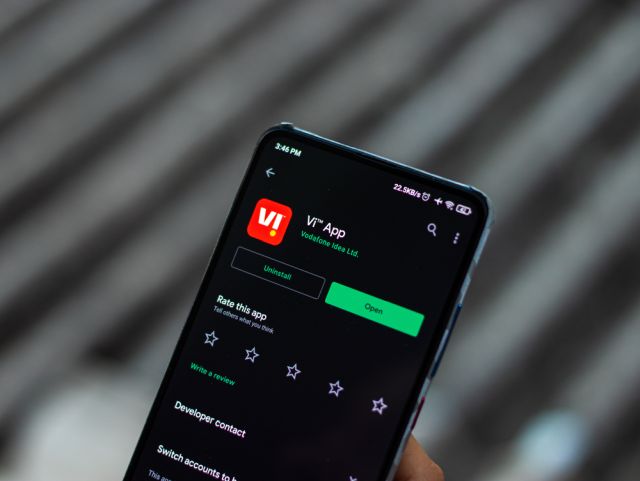 In December 2021, Vodafone Idea also performed a 5G trial in Gandhinagar, Gujarat on Nokia's 5G gear with support for network slicing technology, and it topped a download speed of 1.5Gbps. As far as Vi 5G download speed is concerned in trials, it's surely a feat, but we need to wait for more real-world usage results.
Vodafone Idea (Vi) 5G Plans and Pricing in India
Finally, coming to Vodafone Idea 5G plans and pricing, it seems like the Vi 5G plans will be expensive in comparison to its 4G internet plans. We all know that Vodafone Idea is hit by AGR dues and it's currently debt-ridden. Its ARPU (Average revenue per user) is at Rs 128, the lowest among all the telcom operators in India.
Having said that, the company has seen an improvement of 23.4% YoY, thanks to its tariff hikes. And it wants to continue the positive momentum and raise funds to deploy the 5G network as soon as possible.
Everything Detailed About Vi's 5G Network
So that was everything you need to know about Vodafone Idea's 5G network in India, its launch date, 5G bands support, and more. While Vodafone Idea is definitely in debt, they have strategically bought 5G spectrums in key priority circles, which should bring more revenue and growth to the company. As for rural 5G coverage, it looks like Vi has already given up on this frontier. For now, we can only wait to see which Indian telco becomes the first to roll out 5G services in India. Until then, if you want to learn about India's 5Gi standard, go through our linked explainer. And to check 5G bands supported on your phone, head to our comprehensive tutorial, which should make it easier to make a buying decision. Finally, if you have any questions, let us know in the comment section below.