India has concluded the auction of its 5G spectrum with the sale of airwaves worth Rs 1,50,173 crore. The release of 5G services in India is imminent, so we have compiled some pretty helpful resources for you. You can check the list of supported 5G bands in India along with the instructions to find 5G bands supported on your phone. In case you are in a dilemma, you can also check whether you need a new SIM card for 5G services. Coming to 5G development in India, the TSDSI (Telecommunications Standards Development Society, India) has designed an indigenous 5Gi standard, which is creating quite the buzz. But what exactly is 5Gi and how it's different from the global 5G standard? To find answers to these questions, let's first understand what is India's 5Gi standard.
India's 5Gi Network Technology: Explained (2022)
In this article, we have discussed 5Gi in India's context, compared 5G and 5Gi, and explained the issues with its deployment. Expand the table below and learn everything about India's indigenous 5G standard right here.
What is the 5Gi Standard?
5Gi is a local 5G standard developed by India, thanks to a joint collaboration between IIT Madras, IIT Hyderabad, TSDSI, and the Centre of Excellence in Wireless Technology (CEWiT). The homegrown 5Gi standard (also known as Radio Interface Technology or RIT) is aimed at improving 5G coverage in rural and remote areas of India's diverse geographical terrain.
For those unaware, 5G is a standard developed by 3GPP, which is a global body that is responsible for formulating the specifications for 5G implementation around the world. However, India has designed its indigenous standard for a more cost-effective implementation and last-mile coverage.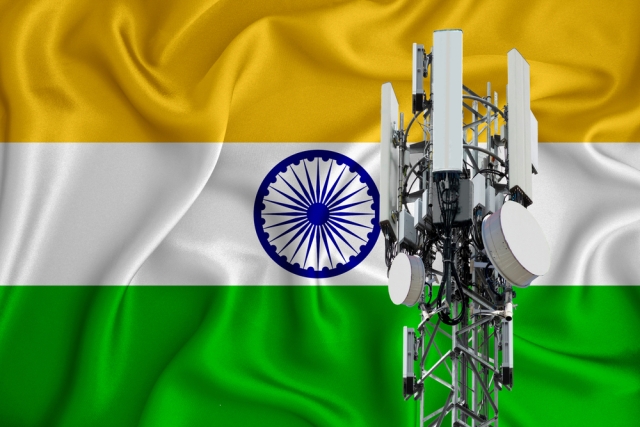 In December 2021, the ITU (International Telecommunication Union) approved the 5Gi standard and agreed to merge its specifications with 5G's standard under a compromised formula. This is a huge win for India as 3GPP rarely approves competing standards to maintain global interoperability. But how does 5Gi differ from 5G, and what are the challenges in deploying 5Gi? To learn more, move to the next section.
What's the Difference Between 5Gi and Global 5G: 5Gi vs 5G:?
In comparison to the global 5G standard, the 5Gi standard uses Low Mobility Large Cell (LMLC) to extend 5G connectivity and the range of a base station. It does so by using bands of the spectrum, which are lower than 5G's operational bands but offers a high-range waveform. Ideally, the 5G frequency band ranges from 700MHz to 52GHz, but 5Gi can go lower than 700MHz and up to 36GHz without sacrificing the range.
Apart from that, the LMLC technology increases the intersite distance to 6 km from 5G's 1.7 km, which should make the deployment cost-effective. Not to mention, the 5Gi standard reduces the mobility speed from 3 km/h to 30 km/h to make 5G network usage satisfactory to India's scenario. In contrast, the 5G standard has kept the mobility requirement between 120 km/h to 500 km/h, which is inconceivable in India's context. So these are the broad differences between 5Gi and 5G, now let's talk about the pros and cons of 5Gi in India.
What are the Benefits of 5Gi?
There are two major benefits of using the 5Gi standard, especially in India. Let's look at them in detail right here:
First, the 5Gi standard significantly expands the rural coverage of 5G due to its LMLC technology and high-range waveforms. This can be a boon for telecom operators in India who want to bring ultra-fast mobile connectivity to remote corners of the country, without having to install base stations every few kilometers.
Secondly, TSDSI claims that supporting 5Gi would be more cost-efficient as it has more to do with software changes, rather than equipment upgrades. That said, telecom giants like Airtel have argued that adding support for 5Gi would require more investment in hardware, and they are not ready for it.
What are the Issues with 5Gi?
While TSDSI claims that 5Gi will reduce deployment costs and improve coverage, telecom partners in India are not entirely enamored by the indigenous technology. The telcos say that maintaining interoperability between 5Gi and 5G's global standards will make things even more expensive. It will require further changes in hardware, and India's cash-strapped telcos are not in a position to bear the brunt of additional compatibility. Even telecom vendors like Nokia, Ericsson, Huawei, etc. have shown reservations in supporting 5Gi.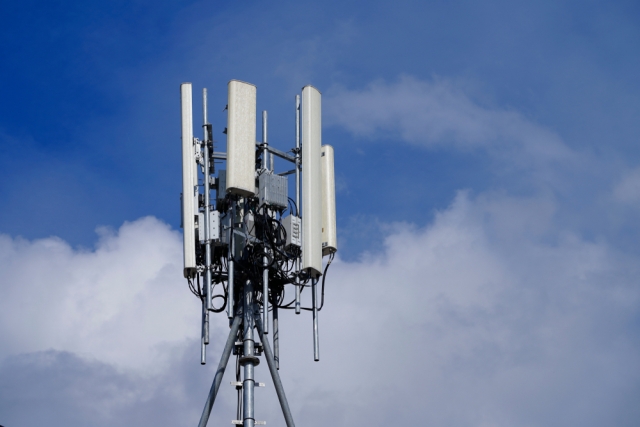 Some experts believe that existing 5G phones, which have been released as per the 5G specifications, may become incompatible with 5Gi's frequency bands. The COAI (Cellular Operators Association of India), which counts telecom companies like Airtel, Jio, and Vi as members, has asked the government to make 5Gi a discretionary standard rather than a mandatory one.
That said, the Indian DoT (Department of Telecommunications) is seeking to make 5Gi an operable standard in India. In fact, in 2021, the DoT asked the telecom operators to conduct trials on 5Gi, along with the 5G standard.
Currently, we don't know the status of 5Gi's deployment in India and which cellular operator will support the in-house standard when the service launches in the next few months. The details regarding trials on 5Gi are scarce at this point.
Do We Need 5Gi Over Global 5G Standards in India?
As far as mobile communication is concerned, interoperability is something everyone seeks for global compatibility with various handsets and service providers. In this regard, adopting a local 5Gi standard over the global, more compatible 5G standard would make things worse for all parties — starting from telecom vendors, cellular service providers to smartphone makers and finally, consumers. In fact, even Reliance Jio says that it supports local standards, but it should be in line with the global standard for ensuring compatibility.
I believe India should have a larger say in telecommunication specifications and releases, instead of seeking to prioritize an altogether different standard. 3GPP has organizational members mostly from Europe, so the core regulations don't really reflect India's requirements. As we saw above, in some cases, 5G's requirements are wholly unsuitable in India's context. To conclude, I would say, for future developments of mobile communication standards, India should play a vital role at the ITU, so that an alternative standard is not required at all.
Frequently Asked Questions
Will my 5G phone support India's 5Gi network?
In India, telecom partners are said to be using mainly the lower-end of the radio spectrum to offer 5G services. In that sense, your existing 5G phone should, in theory, support the 5Gi standard. However, we can't say for sure as details are quite scarce at this point.
Which Indian telecom operator will use 5Gi standard?
None of the telecom operators have announced support for the 5Gi standard. On the contrary, they have shown reservations in supporting a local standard. In addition, we don't know if any operator conducted a trial on the 5Gi standard so right now, we can't say which telecom operator is going to adopt the 5Gi standard in India.
Who developed 5Gi in India?
5Gi in India is jointly developed by IIT Madras, IIT Hyderabad, TSDSI, and the Centre of Excellence in Wireless Technology (CEWiT).
Will India Adopt Its Own 5Gi Standard or Not?
So that is everything we know about India's 5Gi standard right now. While the inclusion of the 5Gi standard by ITU is a welcome change, it is left to be seen if this network standard will be deployed by cellular providers in India. If nothing, at least, this cements India's position at 3GPP as a major player that can make significant contributions to future telecommunication standards. For now, if you want to learn about 5G's development in India, head over to our linked article. And if you have any questions, let us know in the comment section below.