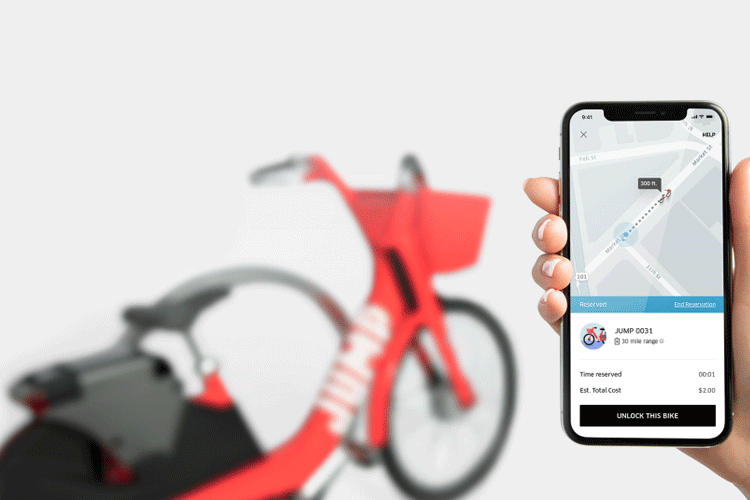 Back in April, Uber acquired Jump, a start-up which provides dockless bike sharing services for around $200 million, indicating that the company was willing to experiment with the idea of providing bike sharing services. Now, a new report from Bloomberg states that Uber is developing its own electric scooter technology to grab a pie of the rapidly growing bike-sharing market.
Uber's electric scooter sharing project is still in the early stages of development and not much is known about the scale of operations Uber plans for the rollout of its scooter-sharing service.
Insider sources have revealed that Uber will deploy Jump-branded electric scooters bought from Chinese manufacturers, but will eventually phase them out and roll out its own electric scooters bearing the Uber logo. Bloomberg's sources added that Jump makes better quality electric scooters than rivals, which would be the USP of Uber's scooter sharing-service once it goes live in the United States.
"The way these scooters are failing is a predictable result of the design and engineering process", said Nick Foley, head of Jump's product division. However, Foley declined to reveal additional information about Uber's endeavors in the domain. Uber has applied to roll out its scooter-sharing service in Santa Monica and San Francisco, and aims to make the electric two-wheelers available as a ride-hailing option on the official Uber app in the foreseeable future.
Uber had to face a minor setback in San Francisco a few days ago, when the city's transportation authority denied municipal permits to a number of scooter-sharing services, including Jump. But the permit was later granted to Jump alongside Lyft, Lime and Bird, all three of which are the biggest names in the segment.
"There's going to be a lot of innovation in terms of what types of light electric vehicles are out there", Jump's founder and CEO, Ryan Rzepecki said. It now remains to be seen when Uber rolls out its scooter-sharing service and becomes the go-to destination for all transportation needs of the masses.
---